Netguru Becomes an Official AWS Reseller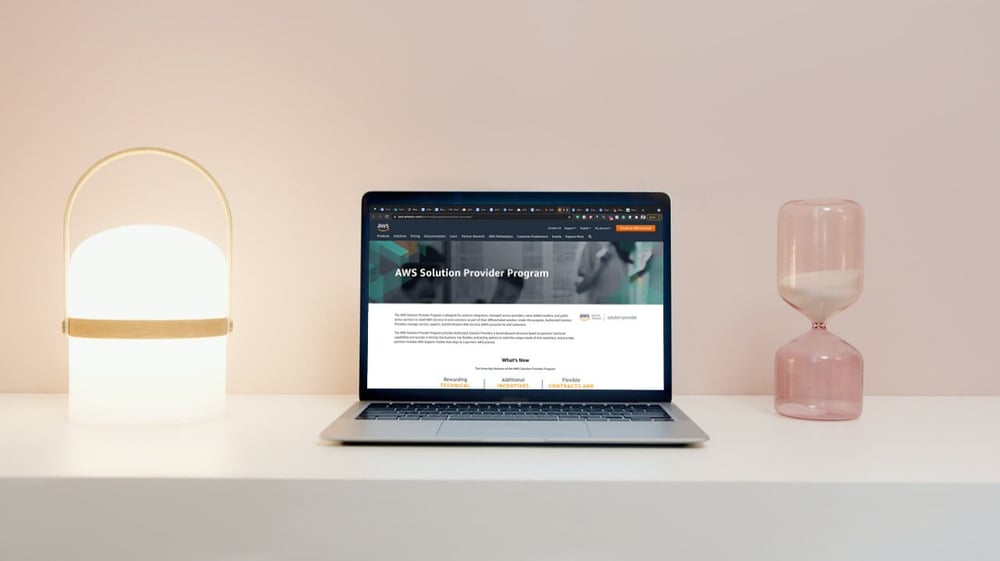 Netguru is delighted to announce that we have become an Amazon Web Services (AWS) Solution Provider.
The achievement highlights our expertise within cloud services and our strategic growth ambitions of becoming one of the leading cloud providers as increasing numbers of businesses and professionals recognize the technology's benefits.
The AWS Solution Provider Program is designed for AWS Partner Network (APN) Consulting Partners looking to accelerate customer journeys to the cloud. They include System Integrators, Managed Service Providers, Value-Added Resellers, and Public Sector Partners offering these solutions to clients.
"Demand for cloud services is rapidly increasing and Netguru is well-placed to take advantage of the opportunities this creates."
Radosław Kubryń, Cloud Engineering Manager at Netguru
"We needed to attain the Advanced Partnership level to receive this fantastic accolade from AWS. This involved investing in our team and boosting the number of experts with an AWS professional certification in our company," Radosław adds. "AWS also completed a rigorous review process of our competencies. They checked our knowledge and expertise across a range of different projects, workflows, and technical skills."
The AWS Solution Provider Program offers a range of benefits such as enabling providers access to a tiered discount structure based on technical capabilities and success in driving new business.
It also offers flexible contracting options to meet the unique needs of end customers, and provides multiple AWS Support models aligned with a partner's AWS practice.
Client Benefits
For our clients, we will be able to offer enhanced transparency around cost management, flexibility around bills, and faster access to technical support when needed. Other key benefits include:
Advanced expert knowledge: Our teams can take advantage of the latest training, whitepapers, and research resources to ensure we deliver not only great value but uniquely tailored solutions.
Smooth cloud adoption: We help customers manage workloads and applications on AWS more effectively and enable them to mitigate any issues when utilizing the cloud.
What does it mean to be an AWS Solution Provider?
As cloud usage grows and IT environments become increasingly complex, keeping pace with the rate of change in this market can be challenging. Operating as an AWS Solution Provider means we are able to stay ahead of the latest tech developments surrounding the cloud to ensure we are delivering for our clients.
Some of the key benefits for Netguru
We can create and manage customer accounts, and benefit from management and business planning support as well as resell AWS to end customers.
We'll be placed within the AWS Partner Solutions Finder, be invited to AWS-hosted events, and receive a designated AWS Solutions Provider logo. Our team can access AWS support and training webinars, benefit from a partner enablement toolkit, and receive additional onboarding and resources.
Cloud certification
Netguru has demonstrated its ongoing commitment to cloud services through achieving various certificates and qualifications during 2021.
Netguru previously received the Gold Cloud Platform Competency in Azure as well as being named an AWS Advanced Partner earlier in the year.
👉 Find out more about our Cloud Application Development Services.
👉 Visit Amazon's AWS website to find out more about the initiative.