How Your Business Benefits From a Transparent Remuneration System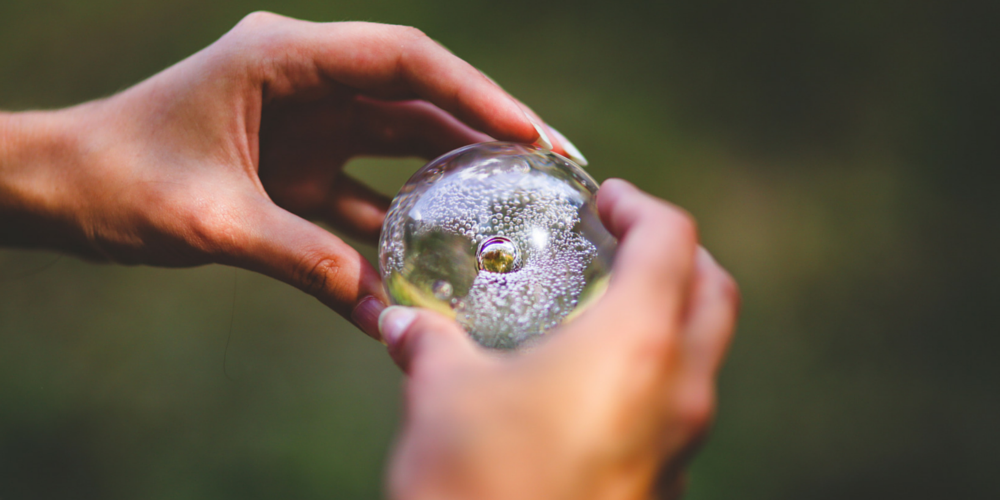 Would you like to develop an exceptional organisational culture which attracts the best candidates and at the same time keeps your employees happy?
For us, at Netguru, transparent communication is a crucial value, which permeates all areas of our activity. One of these is building a clear remuneration system for Netguru team and everyone who would like to join us.
How transparent remuneration system works
A transparent remuneration system is not a common practice in Polish businesses. Very often, employers keep salaries confidential to candidates for their own reasons - we'll mention the most common ones later. However, by disclosing your remuneration system to potential employees, you can recruit the right people who really want to work with you. For prospective candidates, it's one of the key elements in deciding whether they want to apply for the position or not.
In our case, there are two ways in which we implement a transparent remuneration system in our company. First of all, you should present the salary for the particular position in the job offer. No fluff, just numbers - for any candidate to see. Secondly, don't forget to create a straightforward career path with salaries for different stages of experience and show it on the website. Your team and candidates would know what skills they should gain after what period of time and what remuneration they could expect. The visibility of such information will motivate your employees even more. Why? Let's consider the pros and cons.
The benefits of transparency in the remuneration system
When you think about the advantages you get from openly published salaries, it's worth having a perspective of both sides: the company and the candidates/employees. These are some of the advantages which we consider important:
It helps job applicants and the recruiter save time invested in the process. You won't have to face the situation when a candidate may be disappointed with the salary.

From time to time (e.g. when a candidate wants to change his/her career path in some way and gain new skills in a different area), there might be a situation that a candidate earns more at his/her current job than we would offer him/her. If we present the salary in the job description, he/she can decide initially whether other aspects of the offer compensate the lower level of remuneration.

Including a salary range in the job offer makes it easier to differentiate candidates who apply for a particular position and helps you negotiate their earnings.

It builds trust with the company among prospective candidates by offering them an insight into the company's organisational culture and values. This is one of the ways you put transparent communication into practice.

Candidates and employees who haven't got so much professional experience yet can gain a perspective on how much they can earn in the future when they acquire the determined skills.

It helps build a sense of fairness and avoid discrimination based on sex, age or connections. It's clear that the salary is based on skills and experience presented in the job offer and career path.

Current trends in recruitment, especially in the IT sector, show that salary is an expected part of the offer. If you don't include it, you may lose the chance to meet some great candidates.
What prevents companies from disclosing salaries?
Anxiety about competitors attracting prospective candidates and employees by offering them slightly higher bids.

The fear that employees who already work on a particular position can feel demotivated when they find out that new team members have got a similar salary. We can prevent such a situation by having a clear career path and straightforward information about the conditions of negotiating a raise.

Uncertainty concerning how far the transparency of the remuneration system should spread. Would it also apply to current salaries of the employees and the board of directors? It's not necessary, but depends on the company's culture - what suits your values and motivates your team the most.
If you still haven't revealed the salary in the job offers and created career paths with salaries for the different stages - it's not too late to change that. You may be surprised how much time you would save and how driven the people would be to work in your company. Just remember - it would work only if you take care of organisational culture, create an awesome employer brand, provide perks, challenging duties, possibilities to develop skills and other assets which may motivate them.
In case you're not an employer yourself, but a job seeker with a fondness for transparent company culture - feel free to contact us. We're hiring for various positions and looking forward to seeing your application!
Hiring the best candidates for your startup can be tricky, especially when you think about the pressure to succeed from the beginning and the risk of choosing someone who doesn't fit your business. Our HR Manager Marianna shares a few thoughts on this matter in her blog post . Jump in and enjoy the read!