What is the Product Manager Role and How It Can Benefit Your Business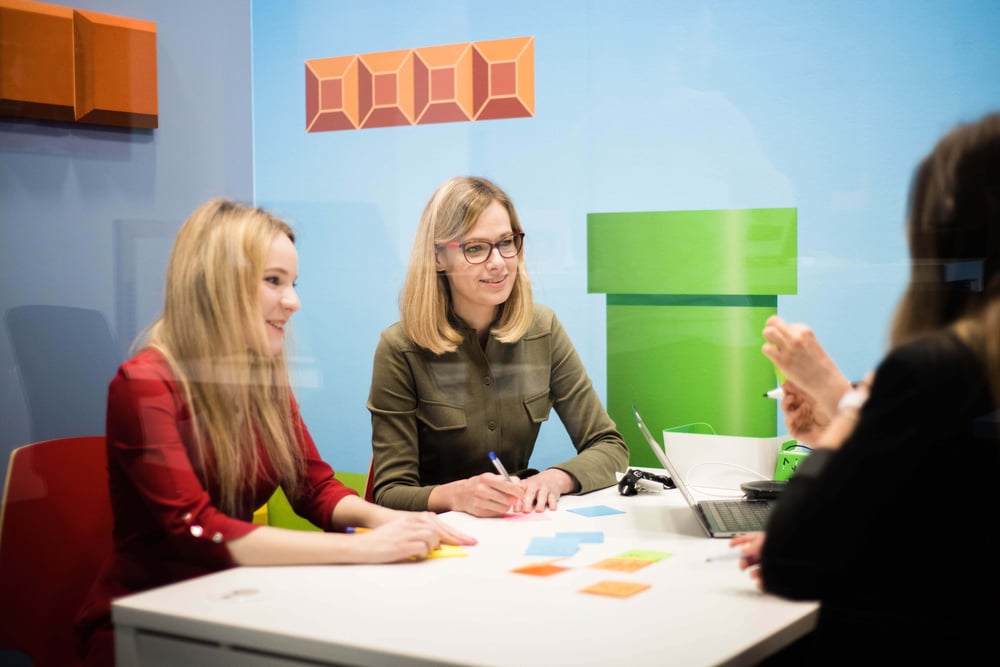 Product magaer has a vital role of product development.
Whether you are running a startup or large organization, a good product manager, will shape product strategy, identify market needs and customer pain points, set business objectives that a new product can fulfill, specify the requirements, and turn product vision into launching a successful product.
There are several important stages to software development including ideation, discovery, strategy, research and delivery. For each of these stages to run smoothly and lead to a product that fills a gap in the market, a product manager can be the difference between failure and success.
In this article, we'll discuss what is the product manager (PM) role and why it is worth it to have a PM onboard.
What is product manager role?
A product manager is a person who manages a product. It can be either developing a new product or an existing product to fulfil the market needs. The best product managers go beyond building things right and focus on building the right things.
PMs solve customer problems, while balancing the needs of UX, Business and Tech feasibility, by making great trade-off decisions. They own the outcome and are accountable across the whole lifecycle of the product.
A product manager will be constantly asking and answering questions such as:
Why are we building the product?
What problem(s) does the product solve?
Who are we solving the problem for?
How are we going to implement it?
The role of the product manager is flexible. They can adapt to specific business needs. If you are thinking about hiring product managers you will have to consider many elements. The product manager responsibilities can differ depending on the product's life-cycle or size and the composition of the team.
Sometimes the role of the product manager also depends on the level of ownership a client is willing to give. Yet, PMs can bring the best benefits when they are empowered by high ownership over a product.
From discovery to delivery to maintenance, a product manager plays an integral role.
In a small team, PMs might get more involved in market research, user research, analytics or product development. In a larger team a product manager might hire dedicated people for research and focus on managing the team as best as possible.
According to Julia Austin, a senior lecturer at Harvard Business School, "Beyond shipping new features on a regular cadence and keeping the peace between engineering and the design team, the best PMs create products with strong user adoption that have exponential revenue growth."
You should keep in mind that a product manager differs from product owner, as the latter maximizes the value of a product by creating and managing the product backlog. While the product manager focuses on strategy and business goals, the product owner's day to day responsibilities cover tactical aspects of creating a product. However, the product manager might also serve as a product owner for the team.
How important is a product manager for software development?
Product managers are vital for developing software that solves problems and capitalizes on a gap in the market. There are multiple areas such as culture & team, ideation, discovery & strategy, data, delivery and growth that the core skills of a product manager are ideally suited for.
PMs must be leaders with emotional intelligence. It's good if they have some level of technical skills and a deep understanding of the development process.
In software product management, the product manager usually designs a road map that serves to inform the lifecycle of the product.
In a product roadmap, the current state, the visions and the business goals will be laid out. This will serve as a guide for the product manager as they assemble a team, conduct research and deliver the product.
David Blake, a founder of Degreed and Learn In argues that "The must-have skill is the ability to put the team's best wisdom in check and inform the product decisions with users and potential clients to inform what you are building." A Product Manager "Must also be able to take the team's mission and develop and sell that narrative to users and potential clients. That is how you blaze a new trail, balance risk, while avoiding building a 'faster horse."
Let's take a look at how product managers can guide a team through each stage of the software development process.
Culture & team
Product managers can help create a product culture by communicating and sharing product values. They have a responsibility to galvanize and instruct a team which may feature individuals with a variety of expertise and experience.
A large part of creating a culture and team for software development is about being able to navigate different organisational structures, manage stakeholders expectations, interact with sales and marketing departments and influence without authority.
Product managers will have company-wide interactions with multiple teams including sales, marketing and tech, to ensure the development team can focus on the job at hand.
When product managers want to share and explain the product vision, they use storytelling. Let's not forget it's not only about words. PMs also use visual elements like diagrams and graphics that work well to keep the audience focused. It's all about storytelling with data.
In relation to the culture of your company and your team, Product manager's core responsibilities are:
Creating clarity, inspiring, coaching and empowering team members
Producing good product management practices in the organization based on your values
Establishing communication best practices to ensure alignment between teams and efficient communication
Ultimately, hiring a PM will enhance team dynamics and improve the overall development of your software team.
Product manager's responsibilities through each stage of a software development process.
Ideation
Project managers can help you create a space for creativity and inspiration. Developing software is not always a straightforward process. It's important to create an environment which is conducive to interesting and productive discussions.
An integral part of product management is providing structures, tools and methodologies for idea generation and best practices to prioritize ideas.
Product managers help to maximize the skills of team members which in turn will lead to new ideas. Then product managers can help in idea validation and defining new opportunities.
Discovery & strategy
Product managers can excel at the discovery and strategy stages of software development.
They will help to create strategy by:
Communicating the importance of product strategy
Identifying and defining the problem the product is solving
Being able to research and define user/potential user personas
Being able to research the market and competitors
Being able to identify the product life cycle stage and adjust the strategy to the stage
Aligning with a realistic growth strategy
Product manager responsibilities include taking a holistic approach. As well as helping their team they can help the customer clearly define their purpose, vision and mission statements. By employing a product manager you can help the customer understand their core values, value proposition and business model from the get-go.
Then a product manager can begin to involve the development team to ensure that the product is technically feasible.
Product manager's role is to also provide clarity by defining hypotheses and by defining what success looks like through goal-setting, key initiatives and metrics.
There is also a role for product managers to play in updating strategies by:
Providing structure (tools, documents and routines) and a mindset that enables communication of the strategy
Guiding the client and team on how to create and follow a roadmap
Reviewing the strategy periodically (quarterly/yearly)
Interpreting how you can achieve the goals set in your strategy and adjust accordingly
Validation, data, metrics & analytics
Product managers will help you keep track of the details. Research, analytics and data are an important part of software development. As your product team begins to make decisions based on metrics, a product manager will help to explain the importance of data & analytics.
The best product managers will have technical skills and the ability to communicate technical issues. They will also be able to create a structured approach to defining product metrics depending on the product stage and business model. They can also provide expertise in analytic tools such as Google Analytics, Amplitude, Hotjar, GTMHub.
You should hire a product manager because they are often better positioned than anyone else to apply a methodical approach to analyzing data and extracting the right conclusions.
Delivery
Every stage of the software development is important but none more so than delivery. When your product is ready to go it is vital that it is delivered properly. Product managers are responsible for making sure that the process runs as smoothly as possible by establishing good product/project management practices in your organization.
During delivery, product managers will:
Create proper product requirements
Create or help to create necessary product documentation
Conduct effective product mapping
Epics & user story refinement
Build and review useful roadmaps
Build and maintain backlogs
Ensure prioritization is aligned with strategy
Growth
Finally, product managers have a key role in growth of a product by controlling the post-delivery process ensuring that the product evolves to suit the customer needs, market trends, and rival future competitors.
They will likely have knowledge of core growth engines/levers and will know how you can apply them to the development of your software product. In fact, it should be an iterative process of discovering, delivering, growing, and adjusting.
The best product managers take a proper theoretical approach to product and growth.
Long-lasting growth should be a milestone in product strategy and product managers can ensure that your product's life cycle is prolonged and successful.
In cooperation with product marketing managers and marketing/ growth teams, they will choose growth strategies and tactics depending on the product stages and the relevant business model.
Integrating growth and product consultation can be challenging if you do not have the right personnel within your company. A product manager will have the right amount of time, authority and expertise to help your product achieve sustainable growth as efficiently as possible.
Guiding the execution of a product to market
It is vital for the future of your software development team that you find a product manager that suits your organization. As we've shown, the whole software development process can benefit from the role a product manager.
Hiring a PM can be a difficult process because you want to get a product manager that suits your organization and has a vision for your product development. Product management comes in all shapes and sizes but we believe that it is easier to create a great product if you employ a great product manager.
Product managers can enable success throughout a product team. Startups, solopreneurs, founders with no product experience and hyper-growing companies can all benefit from using PM.
Many investors prefer to fund companies with strong product people. The reason for that is product managers identify and redescribe problems.
They make their judgments and decisions based on a multi-model approach and conduct their inquiries under conditions of high variability.
Product managers are leaders who will ask the right questions and continually search for the right answers. If you are thinking about developing a software product, a product manager can oversee the process from beginning to end and ensure a market-driven approach.