Working With Distant Time Zones FAQs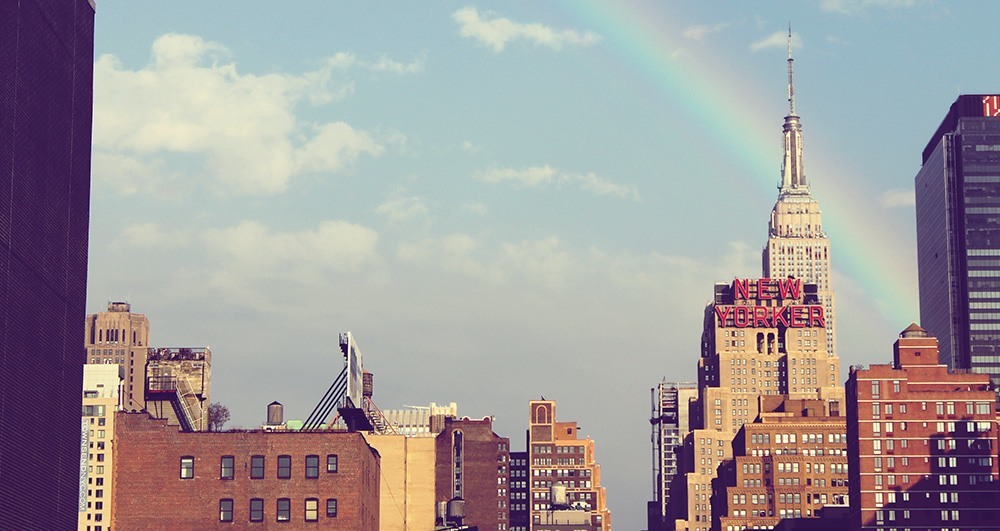 For nearly a decade now the trend in international business to globally relocate business services has been on the rise.
These services – such as software development - are increasingly being outsourced to specialized providers around the globe for the purposes of lowering labour costs if possible, and accessing a greater talent pool, among other things.
But, despite the benefits, there are numerous challenges that arise in conjunction with working with people who are residing in different time zones. If you find yourself in a position where you are considering offshoring or nearshoring some of your workload, then you may very well be encountering some of these challenges head on.
Many of our clients that we work with here at netguru reside in distant time zones. We are therefore no strangers to the challenges that can be encountered during the process. When we take on new clients, who perhaps have not embarked on such a venture before, there are some common questions that frequently get put to us. And so, we'd like now to take this opportunity to provide a list of FAQs as a starting off guide for anyone who is considering outsourcing and wondering how we successfully manage the workflow process.
Q: How Do You Communicate With Clients In Distant Time Zones?
A: As a standard procedure we provide our clients with daily updates (via email) and with weekly calls from the project manager (PM) and the dev team. Also, as of January this year, we have started to use the wonderfully feature-rich Slack for a lot of our communications.
Daily Updates
When working with long distance clients, understanding the importance of frequent updates and good communication patterns is essential. Where there is no opportunity for in-person, face-to-face meetings, then written correspondence and telecommunications carry the whole weight of conveying and exchanging information.
At the end of each day we produce thorough updates on the project's progress and send them to our clients so it is ensured that everyone is on the same page. We find that this works very well. Asynchronous communications of this kind are essential when we're hard at work whilst our clients are asleep hallway around the world – and vice versa, of course. By the time we get back to work the following morning, our clients have had an opportunity to read the update, raise points and offer any feedback before we continue.
Weekly Calls
Updates are not everything. We also always endeavour to find common working hours with our clients as often as possible so that we have the opportunity to exchange information with one another in real time. As such, we schedule weekly calls at convenient times for both teams. The weekly call is one of the most important parts of our communications with clients when we discuss what has been accomplished in the previous week, and the upcoming week's iteration. We also make sure to clarify any doubts about the tasks and to put the details into JIRA (project management tool). Following the call, the PM will send his/her summary to all team members.
Slack
With Slack we have found the management of communications across a whole host of tools that we use – Airbrake, CircleCI, CodeClimate, Dropbox, Github, Google Drive, Hangouts, IFTTT, and many more besides – to be simple and effective. Using the Slack app, PMs creates project channels where all co-workers and clients can get involved with ongoing project discussions.

No need to ask what's going on in the project. Slack channel is automatically updated
Q: Does Working Between Time Zones Affect Project Planning Procedures?
A: We take particular care to plan events and work in advance, so that both the client and our team know what's coming up. Each project that we undertake is headed by a PM, whose role is also that of communications facilitator. The PM oversees all of the planning processes. We use Pivotal Tracker to organise our workflows, and make sure that we always follow weekly iterations to ensure that we are prioritizing correctly and staying accountable to our plans.
Project Managers (PMs) will store many tickets in the backlog – yet un-dealt-with matters – of Pivotal Tracker making sure that all of the user stories are described clearly and concisely so that no further questions arise for our team during their working day. This is to ensure that work never has to be put on hold until a time when contact with the client can be made again (i.e. they might well be sleeping hallway around the world, and so we do everything we can to ensure that no planning problems occur during this time).
If there are fewer occasions to talk to the client because of various reasons, it is extremely important to pay attention to the perfectly conducted workflow and explain everything to make sure we follow the guidelines at all times.
Furthermore, we ensure that all ongoing activities are communicated with utmost clarity via the weekly call. Here, any particular tickets that may be found in the backlog or Pivotal Tracker can be discussed, as well as any priorities that the client may have. Communication is key, and we work hard to make sure that it is regular and clear.
Q: How Can I Check What My Project Looks Like At The Moment?
A: Clients like to see the project progressing, and so it is one of our standard procedures to make this happen. We provide an app demo in the staging environment, which the client (and any further investors or team members) can use to view all updates that we make around the clock, every day of the week. Impressions and feedback can then be offered of the demo version.
Q: Do You Work Night Shifts?
A: We try and maintain normal working hours as much as possible. Our days usually start between 8:00-10:00 and 16:00-18:00 (CET). However, we have a battle-tested process, which involves real-time communications via Slack, weekly calls and daily updates (see above) that makes managing project across time-zones efficient. We also give clients 24/7 access to the staging environment, where tests and reviews are performed before the product is moved into production. When we put all this together, we have a system that ensures success, meaning that neither our clients or ourselves are ever having to work night shifts.
Q: What About Time Of Deployment?
A: Scheduling the appropriate deployment time is a critical point of cooperation between our team and the client across time zones. Usually, the client's users work in the same time zone, so it's possible to set the deployment time in the moment of the lowest web traffic.