Delivering a Local Digital Distribution Platform for a Games Company
cdp.pl: a digital distribution platform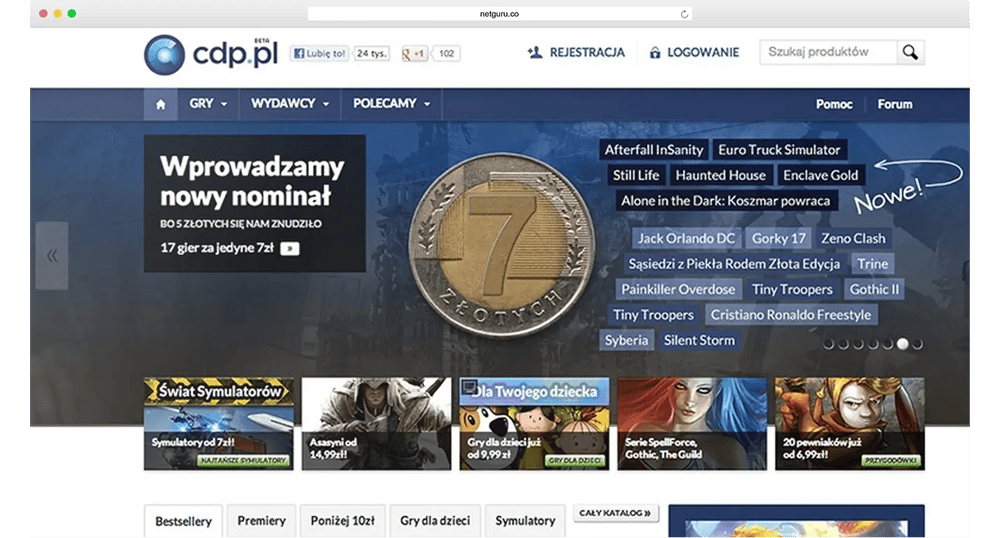 CD Projekt S.A., one of the biggest Polish game developers and retailers (affiliated with CD Projekt Red, the studio responsible for The Witcher), decided to introduce a local digital distribution platform.
Challenge
Netguru's team had 100 days to deliver the whole project.
No internal development team through the first phase.

The platform had to be launched during a live event, so the launch had to proceed without a hitch.
Process
Netguru offered the engeering skills to deliver the project, expertise in planning and project management as well as the know-how which sped up development.
A full stack ecommerce development team.

Integration with third-party solutions like Microsoft Dynamics AX and developing a custom payment gateway (PayU).

Customisations to handle business rules, such as vouchers and gamification elements.
Results
On 10 September 2012, the client succesfully launched cdp.pl, with an inital batch of digital games ready to download. New categories of products (e.g. ebooks and digital comics) were added in following development sprints.
The business and budget goals were met and the platform was delivered on time.
Great reception from the media and customers.
The ability to add new features and integrations quickly.
Numbers
100 days to build the MVP