Pocket Change #2: Pitch Decks that got $400m+, Western Union's Secret Weapon, and the Promised Land for Insurtech

Hello again!
Fresh from the press, here's the #2nd edition of Pocket Change - a fintech newsletter made by the Netguru team. 👇
If you like the content, send a word to your friends and tweet #PocketChange. ❤️
This week you can read about:
✅ How a 168-year old money transfer dinosaur is trying to fend off a plethora of remittance startups, the likes of TransferWise and WorldRemit 🔥
✅ One chart that helps you understand where is the Promised Land for insurtech (at least for SMEs) 💰
✅ A bill that is frustrating a lot of fintech companies in the Netherlands 😡
✅ What Jamie Dimon, the CEO of JP Morgan Chase, has to say about fintech 👨
✅ Tips on pitch decks from the CEO of Carda, a startup with $1bn+ valuation 🏦🏧🗣️
1. On the News
2. Chart of the Issue - Insurtech
The Promised Land for insurtech for SMEs is far, far away.
Unless you live in China.
Speaking of insurtech, here's something special for all PocketChange subscribers - you're the first to get the info!
On 10th October 2019, Netguru is organizing Disruption Forum, an insurtech & fintech evening in Paris.
The best thing: admission is free (but the number of admissions is limited). If you're interested, join the waiting list here.
3. Lessons Learned - How Western Union Tries to Change the game
If you somehow missed this brand, Western Union is the 168-year old leader in international money transfers, generating $5+ billion in annual revenue.
Eight years ago, Khalid Fellahi, the general manager of the company's Africa division, had been tasked with building out the Western Union's digital business.
Fast forward to 2018: digital channels accounted for 12% of Western Union's revenues. The growth pace: 20% y2y. Amazing.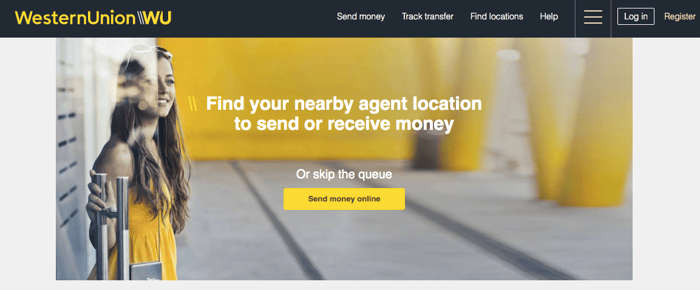 Key takeaways from their fintech strategy:
✅ Unlike many banks which are closing branches, Western Union DID NOT stop investing in physical locations
✅ Also, the company decided to outsource parts of building its digital arm to Silicon Valley engineers
✅ Western Union has found a way to make use of its physical network:
the company struck a deal with Amazon to allow customers in 16 countries (eg. Kenya) to pay cash for orders with Amazon
the company handles payments to many publishers for Google's AdSense system more deals of this nature are coming
✅ Western Union recently announced a partnership with TechStars, a start-up accelerator.
The goal is to hunt for innovations and raise 10 early-stage start-ups that are trying to disrupt cross-border money transfers and/or the payment industry in general.
4. Quote(s) of the Issue
Rob McMillan, an executive vice president at Silicon Valley Bank
You've got to be able to understand a dreamer from somebody that's crazy. There's a thin line.
McMillan oversees a division that lends to US wine producers. A wonderfully insightful story by Rachel Louise Ensign for WSJ.
JP Morgan Chase CEO, Jamie Dimon on Q2 2019 Results
Fintech, of course, is always going to try to eat your lunch, and I think that's good, that's called American capitalism, and we have to stay on our toes to compete.
5. Eye-catching
Managing (and ordering) prepaid cards with a preview of their balances.
Check out this teaser by our own Michał Kubalczyk.
6. Tips&Tricks
Well, that's pretty much all. If you've missed the first #PocketChange, see one here.
Hope you enjoyed this issue  – Pocket Change is semi-regular, so the  next one will appear in 2-4 weeks' time.
Meanwhile, hit me up on Twitter, LinkedIn, or leave a comment with your feedback. Which part of the newsletter is of the most value to you? Do you feel that anything is missing?
I'll be happy to see what you think.