Pocket Change #3: A little Machine Learning gift for all of you
Hello again! We're coming back after the summer time with a #3rd edition of our fintech newsletter. 🏄🌴☀️ But this time, Pocket Change comes with a twist. 🎁 👇
Don't worry - the regular edition with fintech news, tips and the case study about one country that is out of the fintech radar - will get into your inboxes next week.
Today I have something special: a last-minute seats for the Pocket Change's subscribers to the webinar on Machine Learning.🤖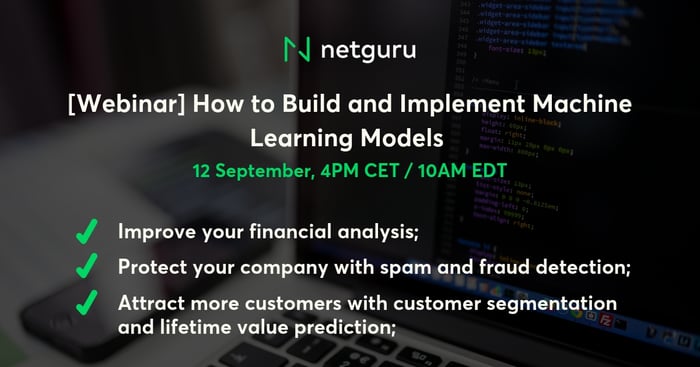 A loads of practical knowledge on:
How to improve your financial analysis;
Protect your company with spam and fraud detection;
Attract more customers with customer segmentation and lifetime value prediction;
And more...
The webinar will be run by battle-tested Machine Learning experts 💪- Piotr Gloger & Konrad Pabiańczyk.
And yes, there will be an Q&A ❓✅ session
The webinar is taking place on the 12th of September, 4PM [CEST]/ 10 AM [EDT].📅
Don't worry if you can't attend - you'll get an access to the PDF and recording after the webinar.
Why should you care?
Netflix saved $1 billion from the use of Machine Learning algorithm.
McKinsey found that 82% of enterprises adopting machine learning and AI have gained a financial return from their investments.
85% companies expect that AI solutions will help them to engage customers.
46% of large fintech companies consider AI to be one of the most relevant emerging technologies for investment.
I hope you'll use our webinar to gain a market advantage. Stay tuned, the next Pocket Change will be out next week!
Best!