Top 10 Startups to Watch in New York in 2021
New York's startup scene is one of the quickest-growing ones in the country.
With the news of recent IPOs of companies like MongoDB and Etsy, people are watching earlier-stage companies. They're waiting to see who's going to be the next unicorn to go public with an IPO and make waves in the business world.
Right now, the NYC startup scene is booming, but it is still the clear number two behind San Francisco in terms of total funding and exit value. With that, startups are picking up steam and there is money to follow. In the last year, over 1,000 startups raised capital, with an average of $77 million in funding per company, according to Crunchbase data. Note that this number increased significantly over the last decade, as did the total funding amount in New York.
If you're interested in who's up-and-coming on the NYC startup landscape, take a look. We're profiling some of the most interesting startups in this blog post. Let's dive into it.
DailyPay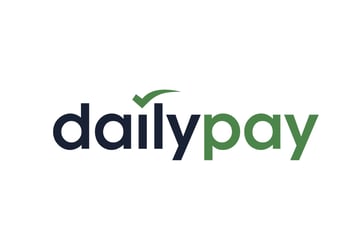 DailyPay is a rocketship in the making, based in NYC. Everyone has a different financial situation. Some are saving up for their kids' graduation, while others are living paycheck to paycheck paying off student loans. If everyone's situation is different, why are people still getting paid the same way? DailyPay asked this question and got an answer, by allowing employees to get paid whenever it works for them.
DailyPay is reporting a 41-percent reduction in turnover by giving power to the people. With features that are simple to set up, unlike some legacy systems, this is a no brainer for business owners wanting to put the power in the hands of their employees. Their low fees can be absorbed by the company, deferred to the employees, or split between the two parties.
Funding: $22.8 million from Intercept Ventures, Inspiration Ventures, Frontier Venture Capital, and others.
Social links: Linkedin, Twitter
Founders: Jason Lee and Robert Law
Domio

Ever since Airbnb burst onto the scene, tons of clones have been trying to do similar things left and right. The one thing missing has been significant differentiation that would set these other companies apart.
Domio changes this. Domio provides short-term rentals that give the feeling of a nice hotel. They are tackling the premium market that wants to travel in style. A self-proclaimed apartment hotel, Domio is set to potentially disrupt the company that started it all: Airbnb.
Right now, they have locations in Austin, Charlotte, Chicago, Houston, Miami, and many other cities in the USA. Some of the perks of staying in a Domio are having a pool and gym, 24/7 concierge services, and being able to pack up to seven guests into a unit. With massive funding momentum, they should be expanding rapidly soon and adding more locations.
NS1
Have you ever had an idea for a startup and tried to buy the domain, then tried to set up the DNS and it was all a mess? NS1 is the company trying to solve this problem.
They have set themselves the mission of supplying great security and performance for companies that run on their infrastructure. They have innovated on the API by increasing the speed, and have added in sophisticated APIs to help control which website visitors visit next.
NS1 is helpful for several use cases including load balancing, DevOps, DNS security, Multi-CDN management, and more. They also produce world-class content about topics such as technical debt or reports on other companies in the industry. Luckily for interested users, NS1 Is free to start and scales up from there.
Zola
Zola makes planning your wedding as simple as can be. They help you manage your registry, let you host your wedding website on their platform, and handle invitations and the logistics around them.
One particularly cool element of Zola is that you can start building a wedding website for free before committing to it. You can play around with the site without paying a dime to see how you like it. Additionally, they have useful tools like a guest list manager. Zola a true one-stop shop for anyone planning a wedding.
Funding: $140 million from Thrive Capital, Lightspeed, Goldman Sachs Investment Partners, and others.
Anchor
Although they have recently been acquired by Spotify, Anchor remains a very important company to keep eyes on. Anchor makes starting your own podcast very easy. They handle distribution, creating your RSS feed, and even finding sponsors with their sponsorship marketplace.
They are currently operating independently of Spotify—but with the backing of their parent company, Anchor could be really pivotal in the growth of "You, Inc."
Lowering the barrier for more people to become producers rather than just consumers is a very powerful thing. Look to Anchor as the podcasting movement grows even more.
Funding: $14.4 million from Accel, GV, Betaworks, and more.
CTRL Labs

Have you ever wanted to control items in the real world with your mind, like Matilda?
CTRL Labs may not enable exactly that, but they are building a product that lets you control your computer with physical movements. This hardware and software company is venturing into a new territory within emerging technology; they see a future where the computer is just a natural extension of the body. It's very futuristic but very real.
One of the hottest companies out of the New York startup scene right now, they just announced the release of CTRL-kit, which enables developers to build their own products on top of their technology.
Funding: $67 million from GV, Lux Capital, Spark Capital, and more.
Social links: Linkedin, Twitter
Founding team: Patrick Kaifosh, Thomas Reardon, and Timothy Machado
Current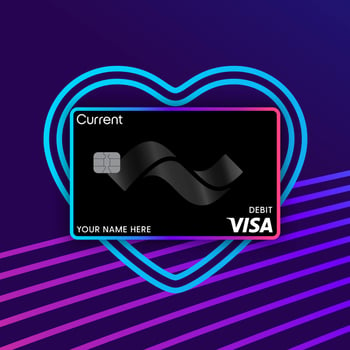 Current is a modern bank for the new generation. It allows you to move money around fast, doesn't have any late fees, and processes direct deposits much more quickly than an average bank.
What's more, Current allows you to open up a banking account for teens, so you can get the whole family on the Current train and achieving financial literacy together.
With a fun brand that pops, as well as their recent growth, Current is a company to watch in New York.
Unqork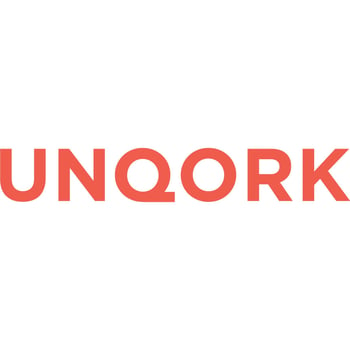 With an array of no-code companies to sift through on the consumer side, there has been a need for no-code software to reach the enterprise. This is exactly what Unqork does. It enables large companies to build internal tools at a faster pace while using fewer resources.
It operates by using a drag-and-drop interface and is on a par with several companies building in the no-code space for all markets. Unqork is one of the only ones building specifically for the enterprise sector.
Their customers include Liberty Mutual and Goldman Sachs, but they are not limited to banks as customers. Anyone who has an interest in building internal tools for less is a great fit for Unqork.

At Unqork our mission is to help companies unlock their competitive advantage by removing the complexity associated with technology projects. Having just raised our Series B and experienced tremendous growth over the last 12 months, our main focus is scaling our go-to-market team and continuing to add engineering talent to support our demand. It's an exciting time to be part of NYC enterprise technology! Gary Hoberman, Founder and CEO at Unqork Inc.
Funding: $107 million from Blackrock, CapitalG, and more.
Blade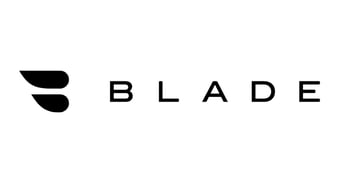 Sometimes, public flights just don't cut it. Blade allows any customer to book helicopters, jets, and other airborne vehicles at a click of a button. This is, naturally, a great way to make an entrance to an event and impress all your friends.
On a serious note, Blade has a bold vision that they are trying to bring to fruition. They want to democratize access to aviation by growing the adoption of eVTOL (Electric Vertical Take-Off and Landing). This is a technology that Blade is pioneering. They hope it will spread all around the world, giving everyone access to premium aviation services.
Funding: $77 million from Raise Ventures, Eric Schmidt, and others.
Hypr
Hypr is the best place on the internet to manage an influencer marketing campaign. They have a database of over 12 million influencers.
Unlike other similar platforms, Hypr is firmly against fraud in the industry. This means that they have built-in tools to make sure the influencers on their platform have real audiences and to ensure the engagement is not fake. Hypr is working upstream, with Fortune 500 companies like Pepsi and National Geographic as customers.
Funding: $13 million from Silvertech Ventures, Edgewater Equity, Star Farm Ventures, and others.
Keep your eye on these up-and-comers
Most of these companies are hiring as they scale up to be New York's next billion-dollar company.
With San Francisco's exploding rent costs, this might be the chance for New York to steal some of the western city's thunder and potentially overtake it as the number one hub for startups in the United States. More funding than ever is pumping into the ecosystem, and the future looks bright for the state of New York startups. We'll be excited to check back in with these 10 companies in a few years and see how far they have come.