If you ever heard about Ruby on Rails but never had a chance to try it in practice - we've got a quick fix for you. This time, on June 27-28th, we'd like to invite you to Studio Kreatywnej Współpracy Kraków for another edition of our free Ruby on Rails workshops!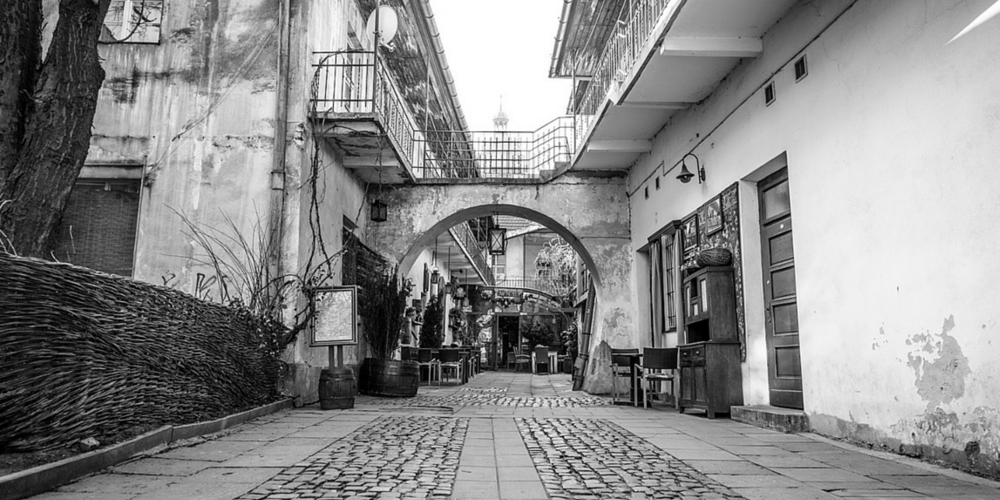 If you ever heard about Ruby on Rails but never had a chance to try it in practice - we've got a quick fix for you. Once a month, each time in a different city, we run a 2-day long, totally free of charge Ruby on Rails workshop. This time, on June 27-28th, we'd like to invite you to Wyższa Szkoła Zarządzania in Kraków.
Why is joining our workshops a great idea?
First of all, it's a mandatory step for all of you who'd like to join our internship program. Besides, there's a bunch of other reasons why participating in our event is the best weekend plan you can imagine:
you'll build a Rails app based on your own idea,

you'll gain some teamwork skills,

you'll have a chance to talk to our experienced team,

last but not least, you'll definitely have fun, just like Piotr had :)
How do the workshops look?
Last time we spent a fruitful weekend of coding in Gliwice, on 23-24th of May. 3 teams, coached by 3 developers, created amazing applications in Rails:
Gosia, Łukasz and Piotr (coached by Marek) developed a tool invented for all board game freaks. Everyone who is signed in is able to find teams and set up game dates.

Mateusz and Kamil (coached by Oskar) created another app connected with board games (yes, we do love board games, sometimes even too much), to help manage your games collection.

Łukasz and Michał (coached by Dominik) built a betting operator tool. You can add your bets and collect the points from every winning.
What's next?
Once the workshop is over, we'll send a questionnaire to fill in case you're interested in joining our recruitment process. There's just a couple of conditions you need to cover to make sure you're a great fit for our team:
you're eager to continue working with us when your internship and juniorship are over,
we can see that you're learning fast and you're not afraid to ask questions,
you're passionate about coding,
you're able to show us your communication skills,
you're not afraid of speaking in English.
How to sign up?
After you're signed up to our workshops newsletter, we'll send the introduction task to complete your application. Afterwards, we'll choose 15 lucky folks to take part in the event. And remember - the deadline for sending your applications is scheduled for June 21st (11:59 pm CET). Don't wait until the last minute!
What if I can't enroll this time?
No worries, we've already scheduled workshops for the whole 2015, so if you're not able to join us this time, just leave your e-mail for our workshops newsletter and wait for our monthly dose of information about new destinations.
Questions? Drop us a line at workshops@netguru.co!
PS. Don't forget to join our event on Facebook! See you in Cracow :)
Not sure if you can handle Rails? Don't worry! Read a post by our folk why learning Rails is not so hard and get ready for some fun!
P.S. The beautiful photo of Kraków was taken by one of our folks, Wiktoria. For more amazing pics from her lens and fascinating stories about Kazimierz, the city's Old Jewish district, check out Kazimir app. We're so proud of our people doing cool things after hours!