Delivery Hero's Strategy to Become a Quick Commerce Champion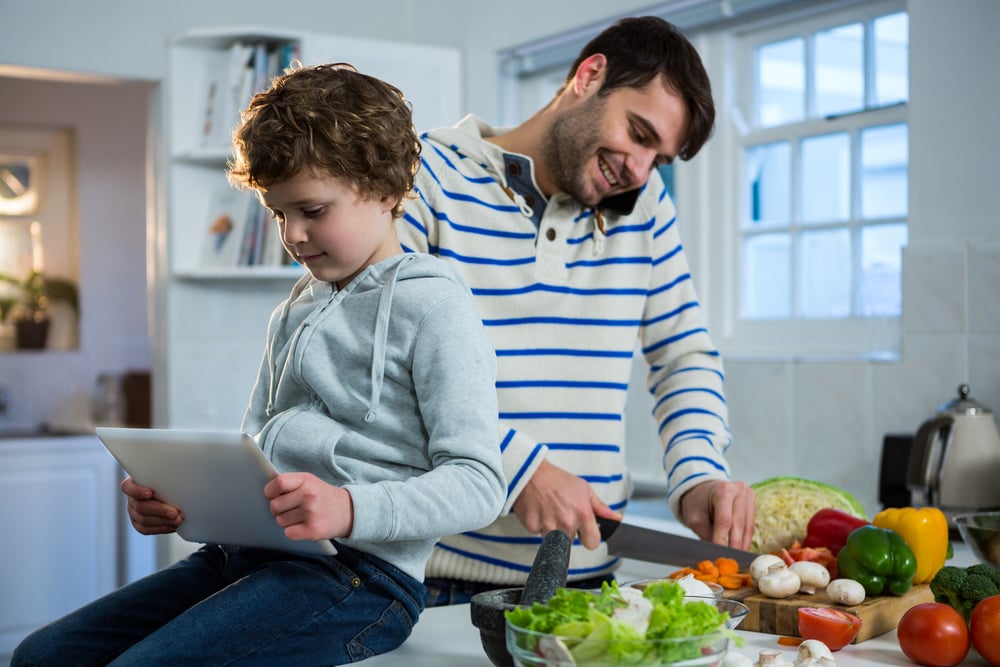 It's not often you see the words Börse Frankfurt, food delivery, and quick commerce in the same sentence.
Scale-ups are usually the focus, not mature companies. Food delivery giant Delivery Hero is a veteran by some standards, having launched in 2011 and completed its IPO in 2017.
The company continues to expand rapidly, and its latest objective is to conquer quick commerce. With a global market predicted to be worth €448 billion by 2030, there's everything to play for. Here's how the company's doing it.
Taking the fastest route to delivery leadership
From the very beginning, Delivery Hero's strategy has been to acquire capital then acquire companies, and it remains largely unchanged. However, in its bid to rapidly capture market share, the company has prioritized revenue over profit in most areas of its business. While its revenue increased from €687 million to €2.8 billion between 2018 and 2020, in the same period, EBITDA declined from -€100 million to -€568 million.
Yet these strategic acquisitions have allowed it to quickly gain strength and scale in its target geographical locations. For example, the company's acquisition of foodora in 2015 allowed it to continue its expansion across Europe, North America, and Asia. Then, a year later, the purchase of foodpanda increased the company's addressable market with the addition of 20 new countries across MENA, Eastern Europe, and Asia.
In total, Delivery Hero has now made 28 acquisitions, and these astute moves have helped it become a world leader in food delivery.
Delivery Hero has also built a competitive advantage on a number of fronts, including technology and innovation. It tests certain features in one country and, if it works, it quickly implements the idea globally. It is also a master of glocalization ⁠— globally rolling out payment methods, marketing, and products but adjusting them to suit local consumers.
Despite global success, it hasn't all gone Delivery Hero's way. The company has struggled to thrive in its home market of Germany, pulling out twice in the last three years. The most recent attempt saw the company announce its return in May 2021, only to see it withdraw again in December 2021, citing increased competition, rising rider costs, and increasingly expensive capital as key challenges.
Entering quick commerce
Delivery Hero entered the quick commerce market in 2019 in what CEO Niklas Östberg called a natural extension of what the company had been doing for many years. A logistics expert, Delivery Hero is at the forefront of technology in Europe across logistics, supply chain, and marketing.
Its advanced logistics algorithms use geolocation data to efficiently allocate riders and calculate the best routes, while real-time inventory management keeps the process running smoothly. Both of these processes are very often backed by machine learning.
Delivery Hero conducts hundreds of AB tests per day across all of its brands to optimize its offering, and it uses data to fuel technology-driven pricing to maximize affordability.
At the same time, its ambitious expansion plans for partnerships and infrastructure have allowed the company to make rapid inroads in the 43 countries it serves. Delivery Hero currently operates more than a thousand Dmarts ⁠— strategically located dark stores optimized for rapid delivery ⁠— and credits them as a crucial part of its ability to reach customers faster and with less friction. It's also a digital partner to over 80,000 vendors spanning groceries and household goods, including electronics, flowers, and pharmaceuticals, allowing it to offer a vast range of products alongside its own brands 24/7.
Acquiring strength
In keeping with Delivery Hero's food delivery strategy, acquisitions have featured highly in its bid to strengthen its position and conquer the quick commerce market.
In October 2021, the company bought a minority stake in European q-commerce unicorn Gorillas in a deal worth $235 million. Then, in the same month, it expanded its footprint in Central America and the Caribbean with the acquisition of hugo's core food delivery and quick commerce verticals.
The company's most recent move was upping its stake in Spanish company Glovo, which holds a leading position in 16 of the 25 markets it operates in. The consolidation makes Delivery Hero a majority shareholder in a deal expected to close in Q2 2022.
What's next for Delivery Hero?
As Delivery Hero forges ahead with quick commerce, innovation remains high on the agenda. In particular, the company is exploring ways to expand the use of robots and the possibility of using drones to increase delivery speed and make rural areas easier to reach.
Its own journey, however, continues to be anything but smooth. In January 2022, Delivery Hero's stock price was buoyed by the announcement that it expected to break even on food delivery in H2 2022, easing its losses on q-commerce. The following month, the company lost almost 30% of its market value in a single day when its earnings guidance failed to meet market expectations.
Niklas Östberg responded on Twitter with an apology and reassurance for the future. "We will not change our strategy because of the drop, but we will work even harder to prove our investment strategy is going to pay off," he told shareholders.
Delivery Hero is not alone in its struggles. Rivals such as Gorillas and Gopuff have also sacrificed profitability in favor of market share, and Gopuff was recently the subject of a widely publicized pay and conditions dispute.
Despite its challenges, Delivery Hero has become a world leader in the delivery space, reinforced by its diversification across markets.
Through a dynamic approach of bold moves, clever acquisitions, quick entry into markets, and even faster exits, the company has built a solid foundation on which to succeed. This fact hasn't escaped the stock market, and Delivery Hero was listed on the DAX, Germany's leading stock market index, in 2020. It's possible that only the largest two or three companies will ultimately survive in the quick commerce market, and we'd bet that Delivery Hero will be one of them.