7 Startups Transforming Digital Health in 2021 And Beyond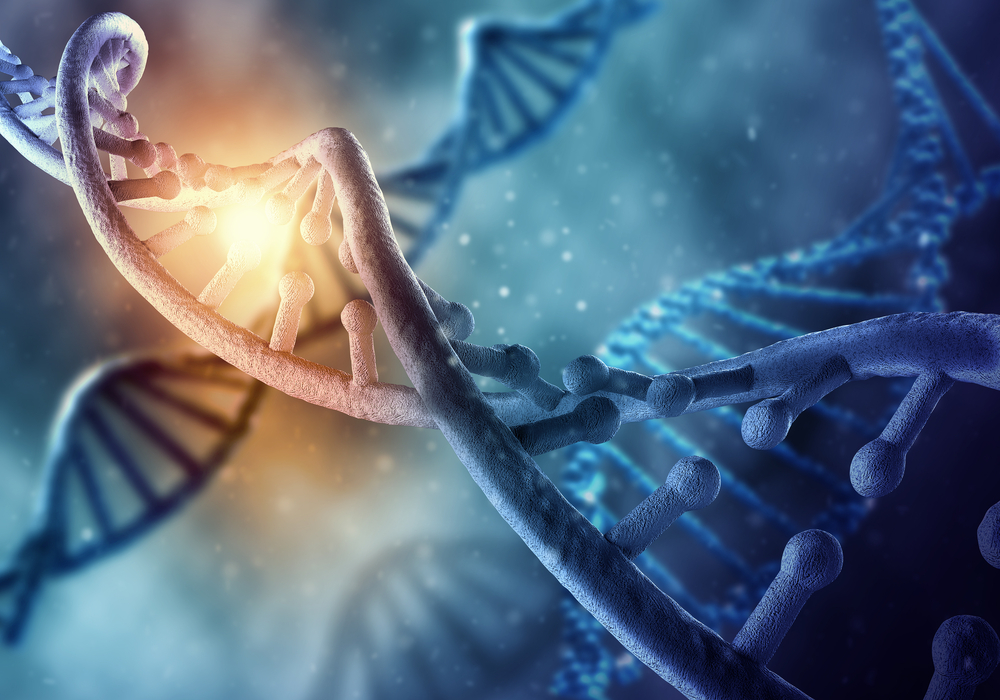 With the world almost at a standstill during this 'new normal,' medical startups have reinvigorated the discussion around how modern-day health solutions should look.
Apart from exposing gaps and vulnerabilities, the pandemic has also presented opportunities for health tech startups to jump to the forefront and showcase what they can do when the right mix of desire, innovation, and transformation comes knocking at the door.
According to data from CB Insights' State Of Healthcare Q3'20 Report: Sector And Investment Trends To Watch, just in the third quarter of 2020, healthcare AI startups have raised more than $2 billion in equity funding, across 121 deals, setting a new record for this sector. As digital health startups push the boundaries of technology and accessibility, we look at top 7 healthtech companies that are going to transform the industry in 2021 and beyond.
1. Babylon Health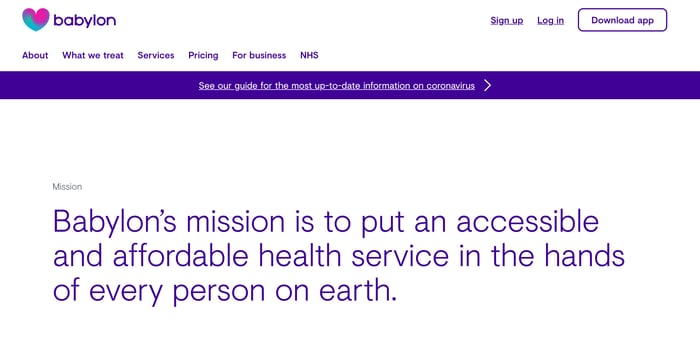 With governments across the world introducing Covid-19 lockdown measures and reduced mobility, 'telehealth' has become the talk of the town. Leading the pack of telehealth startups, Babylon Health is a force to reckon with. The digital health startup has designed an AI software around a doctor's brain in order to provide accessible healthcare for millions.
Whether you are seeking remedies for the flu or bronchitis or skin allergies, Babylon connects you with doctors via a video appointment or digital consultation 24/7. The startup boasts of employees being recruited from over 60 countries and has operations across the UK, US, Canada, Rwanda, and APAC, with plans to expand across South America and EMEA.
2. VillageMD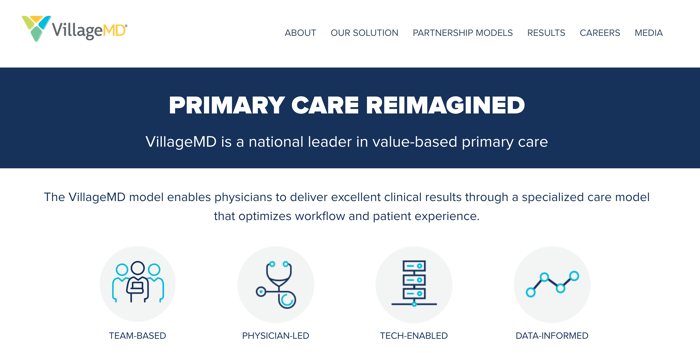 Championing the cause of value-based primary care, health tech startup VillageMD has pioneered a 3-step model to deliver virtual medical care. The VillageModel Clinic, whereby patients can access physicians, delivering better results than a normal clinic setting; virtual visits through the web or the app, where patients can get connected with medical professionals without traveling; and home visits, which allow physicians to meet their patients at their homes.
The proprietary operating system created by VillageMD, docOS™, connects with over a thousand clinical source systems with patient data, helping doctors truly leverage the power of AI by analyzing millions of data points and assisting in better decision-making. With access to advanced analytics and health expertise, VillageMD physicians use insights to manage patient needs.
3. HealX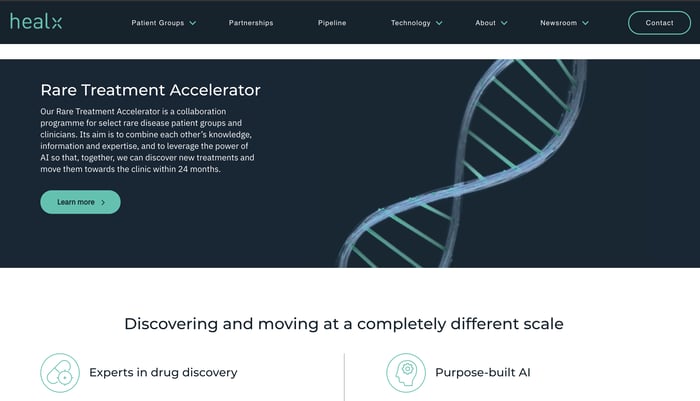 British digital healthcare startup HealX is on the frontlines of expediting treatments for rare diseases. Awarded the title of best artificial intelligence product in health and outstanding achievement in social good use of AI in 2020 by CogX, HealX is working towards making drug discovery faster. Their Rare Treatment Accelerator program brings together patients who suffer from select rare diseases and clinicians.
Harnessing the power of knowledge sharing, expertise, and artificial intelligence, the accelerator helps in discovering new treatments and moving them to the clinic in under two years. HealX's team comprises next-generation drug hunters, AI experts, and bioinformaticians. The startup raised $56 million in its Series B funding round in October 2019.
4. HealthCrowd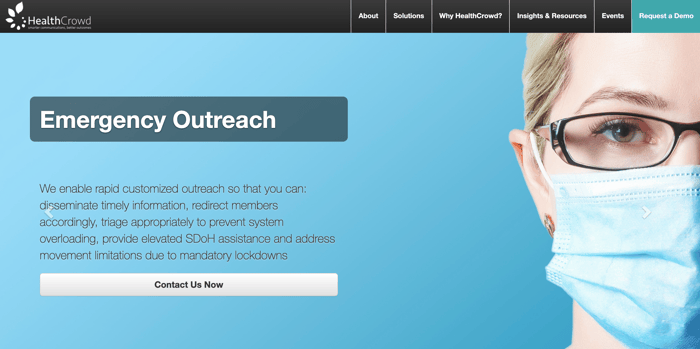 HealthCrowd is a SaaS platform for healthcare communications. Based in San Mateo, CA, this health tech startup is combining domain expertise in healthcare with ad analytics and machine learning. The outcome? Helping organizations deliver business results. HealthCrowd is currently defining the mobile health messaging market in the U.S.
On a mission to positively impact 100 million lives by 2020, HealthCrowd's communication platform engages text, voice, email, and nanosites working in conjunction to take action. Their proprietary analytics tool Clairvoyance™ helps address the issues around ROI for outreach campaigns and RiskSentinel™ tackles federal and industry regulations and compliance matters.
5. Alector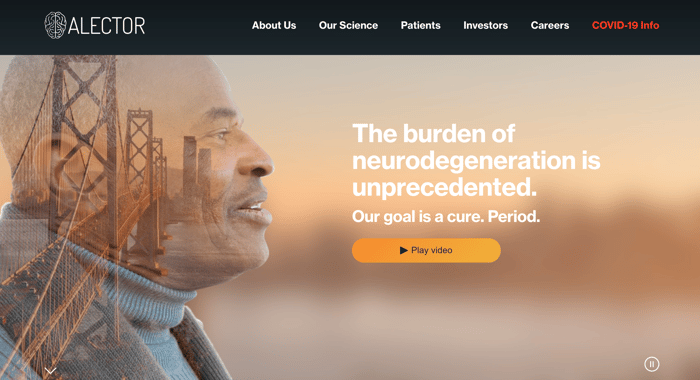 Founded in 2013, healthcare technology company Alector (NASDAQ: ALEC) is pioneering the cure for neurodegeneration through immuno-neurology. With 40 novel targets currently identified, and 4 programs in the clinic, Alector's portfolio of programs is around the brain's immune system to combat diseases such as Alzheimer's and dementia. The medical startup went public in February 2019 and raised approximately $176 million in its initial public offering.
AL001, Alector's clinical trial related to frontotemporal dementia with a progranulin gene (PGRN) mutation showed early positive signs, not long before several test sites were closed down due to the pandemic. More than 170,000 people suffer from this devastating disease in the U.S. and the European Union alone.
6. Freenome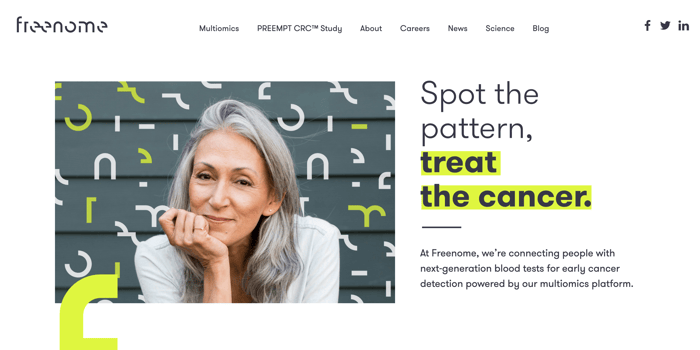 Biotechnology health startup Freenome works at the junction of biology, machine learning, and medicine. With a team of programmers, ML experts, computational biologists, and clinicians, Frenome helps doctors detect the early onset of cancer with a simple blood test. The Californian medical startup founded in 2014 is on a path to radically transform the management of cancer patients through knowledge, tools, and expertise to maintain a healthier life.
Their Multiomics platform is designed to discover cancer in its foundational stages and help healthcare professionals optimize the next generation of precision therapies. Freenome has raised a total of $507.6 million in its quest towards generating powerful insights and disease prevention.
7. Rally Health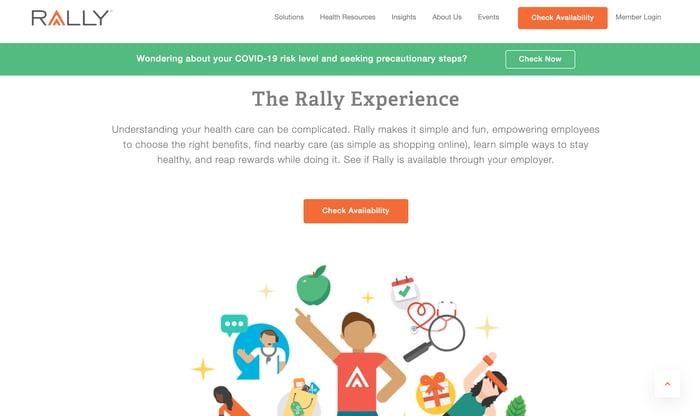 On a mission to make healthcare simpler, Rally Health provides personalized, data-driven health-related information and recommendations while improving outcomes and lowering costs. Consumers can monitor their health status, discover the right medical professional, and have access to transparent information about healthcare costs.
Rally Health's platform includes both self-learning and interventions in order to prevent chronic diseases. With their guided weight loss program, members have reduced more than 3 million pounds in total and more than 55% have self-reported better financial management skills. More than 20 million consumers currently have access to the Rally platform via thousands of employer groups.
Conclusion
The appetite for the best healthtech startups is booming. With investors opening their doors, technology becoming more accessible, and consumers warming up to digital health and wellness, the foundation is laid to lead us into a new era for healthcare. As demand surges for remote healthcare, the playing field is wide open for disruption within the industry. The yearning for a positive change with strong financial returns has clearly found takers among both investors and founders of medical startups and the future looks promising for the industry.