7 Key Steps to Building a Successful Customer Experience Strategy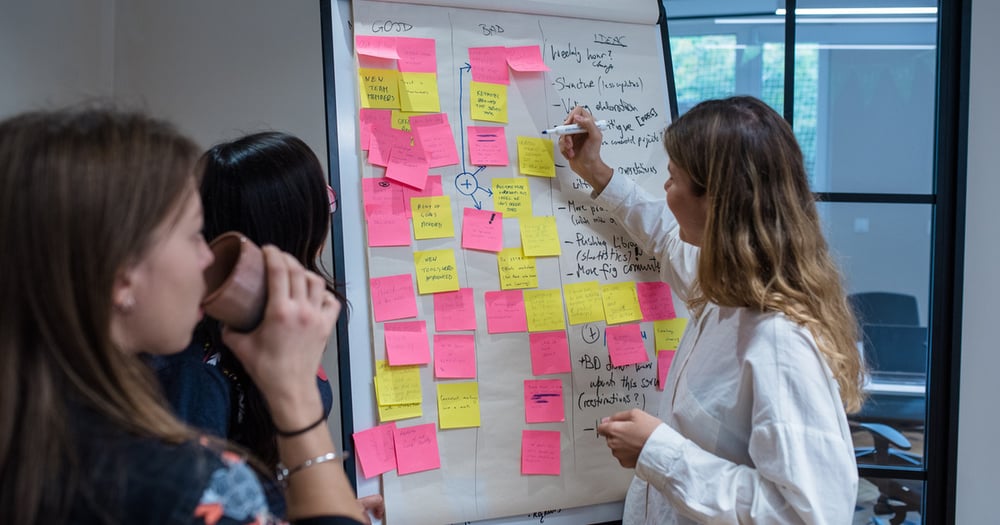 A well-thought-out customer experience strategy plays an essential role in boosting client satisfaction. This, in turn, can positively impact revenue, making it an important factor for your company's success.
You have probably shopped online before, but did you pay attention to every step that took you through the process? Was the seller's website intuitive, the payment process smooth, and the parcel delivered on time? Then, when you found out that the company sent you the wrong order, were the customer service staff supportive? If yes, then these are indicators that the company has developed a solid customer experience strategy.
According to a Treasure Data and Forbes Insights report, 74% of customers are willing to spend money on a product or service solely because of a great customer experience (CX). The McKinsey 2022 study shows that over 70% high-level management indicated CX as one of the top priority for future endeavors. It's clear that a good quality CX is highly significant for both users and businesses.
In this article, I'll go in depth into what the term exactly means, why it's so important, and how you can develop a CX strategy.
What is customer experience?
When hearing "client experience", your first thoughts might be that this term concerns the user experience (UX) or customer service (especially if you are an UX designer or digital product creator). However, these are just two elements of a broader term. So what exactly is the CX?
It's an omnichannel strategy containing all possible touchpoints that one might have with a company. Potential clients can interact with the brand through various channels such as websites, mobile apps, e-mails, or during in-person visits. It's all about how users perceive the business, regardless of whether the interactions are intentional or not.
Usage of one, specific medium, such as a mobile app, is often just part of a larger customer journey. Usually, multiple channels intertwine to create the entire experience. The company may think of "multi-channel service", but a customer thinks of "one experience". Hence, every part of the process plays its role in building a successful customer experience strategy.
What is a customer experience strategy?
A customer experience strategy is a plan that includes a set of tools and practices to improve both customer satisfaction and business growth. Some examples include using tools that help analyze customer behavior and obtaining feedback from clients. I will go into details of the strategy components later in the article.
It's crucial to understand that the entire company should work together to provide the best customer experience possible. This includes customer service and marketing teams, but can also mean involvement of high-level stakeholders.
According to Nielsen Norman Group, the 5 main factors of a successful CX strategy are:
Consistency – your clients should have a familiar experience in terms of design and functionality throughout the different channels. This also creates a sense of trust in your brand.
Optimization – each channel should be designed to maximize its performance results.
Seamlessness – users should be able to switch between different channels smoothly.
Orchestration – you should anticipate the user's steps and design channels to facilitate their customer journey.
Collaboration –two or more devices should be able to work in tandem to provide a full user experience if necessary.
Why do you need a CX strategy?
Simply put, you need the best customer service possible in order to increase customer satisfaction and their lifetime value. Through a CX strategy, you can understand your clients' behaviors and meet their expectations. It also focuses on building seamless customer journeys across different channels. From a business perspective, this can directly increase a company's revenue – users will appreciate your product and want to keep using it.
A well-conducted CX strategy helps to align frequently siloed teams or interest groups within the company. Such a plan designates common goals and provides tools together with solid, coherent standards to achieve them.
How to build a CX strategy?
1. Identify and buy in stakeholders
First, if your company has stakeholders who are not experts in your field, start by bringing them on board as to what exactly the CX strategy is. They should understand the complexity and benefits of it. This is especially important for bigger businesses, which quite often can be limited by specific policies or can contain different groups. Here, stakeholder management comes in handy – it's a process that allows you to understand stakeholder attitudes before introducing significant changes to the company's standards. Rather than drastically swapping the current rules, you can align goals and initiate collaboration between separate groups.
Mapping and dividing the stakeholders involved in the process into specific groups might make understanding their needs and wants easier, e.g.:
Progressivists (high support, high influence) – keep them close as project partners who can help to influence other stakeholders.
Supporters (high support, low influence) – involve supporters with the project team to leverage their enthusiasm.
Conservatives (low support, high influence) – investigate concerns from this group and leverage progressivists to improve their support.
Observers (low support, low influence) – keep this group well-informed via mass communication.
2. Collect data and conduct research
As a next step, you should define the existing CX. To do so, you should collect all available data and, if needed, conduct additional user research. Each company will have their specific way of dealing with data, so there is no golden rule here. However, I will indicate some of the practices that I find most common and effective.
The fundamental process would be collecting data then synthesizing and prioritizing the information gathered. The primary source could be online analytics such as Google or Hotjar. If you don't already collect such data, start as soon as possible. Within as little as a few days and/or weeks, you will have access to broad knowledge about user journeys that might highlight the key pain points.
Then, you should also analyze qualitative data – that is, data you can observe rather than calculate. Practices valuable in doing so include reviewing customer opinions or asking for customer support tickets. Users' insights could be also obtained via workshops or in-depth interviews with your customer service team. Your sales representatives or dealers can be a great source of information and can help you pinpoint key customer challenges.
3. Model and present research data
Once you have gathered all the data, it's time to prepare models. Here I don't mean PowerPoint presentations, which are useful at the end of the process, but data models that can summarize, structure, and visualize the information. Then you can accurately analyze dependencies between them and draw proper conclusions. These models can also help you with storytelling – an approachable way to convince stakeholders to your strategy (especially those who are conservative). Three main methods I strongly recommend following here are:
User personas
Value proposition canvas
Customer journey map
Let's take a closer look at each of those methods. Quite often, even if you or others in your company think that "we know our customers", it's good to establish a shared benchmark to avoid misunderstandings. A persona is a fictional, yet realistic, description of a typical or target user of the product. It's an anchor point for decisions and actions related to the customer experience (e.g., informing design decisions, recruiting participants for research studies, guiding expert reviews, or segmenting analytics data).
There are many methods of creating personas, as well as many available templates to aid you in visualizing your typical or target users, such as Hubspot Generator. To create a user persona, you should make use of as much real data you have gathered as possible. This includes real customers' demographic information, motivations, goals, preferred channels of communication, and much more. Then you can prepare at least a few possible personas that would act as representatives of different customer groups.
Once you have defined personas, you can evaluate if the current offer actually matches them. To do so, you can use value proposition canvas (VPC), a framework that further aligns your product with customer expectations. Visually, it's a graph built out of a square (which represents the value proposition) and a circle (the customer segment). It analyzes users' pains and gains, compares them against your offer, and helps identify opportunities for improvement. In practice, organizing workshops with customer-related workers would be the perfect venue to prepare a VPC.
The next step could be creating a customer journey map (CJM). The created personas and VPC can be used as inputs for the map. There are many variants of CJM templates, but the goal of all of them is to define actions taken by customers, highlight touchpoints, and describe consumer problems and gains. CJMs explore high-level user journeys, and it's good to create at least two customer journey maps (e.g., one for buying online the other for offline purchases). Such a map incorporates both visuals and storytelling, which helps everyone to understand the data. This is an especially convenient method of introducing stakeholders who don't like to dive into operational or technical details to your research.
4. Define goals and standards
After concluding your research, you can define your goals more precisely. Doing so prior would be based on your assumptions or high-level targets, such as "improvement of the customer experience" or "achieving a 4,5 google rating". Once the research part is concluded, you can actually make data-driven decisions.
When you have your goals defined, prioritize them. There are many methods and models to do so. Personally, I recommend Red Routes Analysis and MoSCoW. The Red Routes technique focuses on the optimization and smooth delivery of a product's key features. It indicates the most essential and frequent user tasks and helps you to ensure they are completed with ease. In turn, MoSCoW can be used to prioritize parts of your project by dividing them into four categories: must have, should have, could have, and will not have. This allows your team and stakeholders to be on the same page.
Apart from defining goals, it's a good time to work on customer service standards. At the beginning, these don't have to be detailed procedures, but rather simple, memorable guides that act as the core for customer-related services. These could be rules such as responding to a customer's requests accurately and on time. A good starting point would be asking your current and former customers what they find meaningful in interactions with your company.
Once basic guides are incorporated (make sure they are sustainable and achievable), you can further develop the processes. Most likely your customers are looking for reliable, precise, and quick service. Bearing that in mind, you should deliver this on a level that is appropriate to your capabilities. At the end of the day, over-promising can do more harm than good to your business.
5. Define actions
Now you can create a backlog with a list of prioritized tasks to bring your CX strategy to life. Constructing backlogs can often be lengthy and challenging –it might require a designated person who can manage the process.
A backlog can be a written down to-do list in tools such as Trello or MIRO. These would be suitable for simpler and smaller projects. However, for more complex backlogs you might have to use software such as Jira – here you can start an agile sprint restricted by a specific timeline within the system.
I strongly recommend you keep your backlog organized according to Jeff Patton's story-mapping method. This technique provides the bigger picture of your product and also allows the team to focus on the end-to-end customer experience. The method provides a visual layout where activities and steps are arranged in horizontal order according to the route taken by the user. The vertical segments, organized by priority, consist of every option the user has within a particular step. As you have defined the main customer journeys in the research and modeling part, you can now use them as the backbone of your story map. User personas and VPCs can be utilized as inputs and guidance for the vertical parts of the map.
Having chosen the right tools to organize your backlog, you can now further define the course of your project with user stories. When working with them, you switch places with users – you get to know your product from their perspective. These straight-forward scenarios present how customers understand and value the software you offer.
Each task in the backlog will have its own definition of done, meaning it would have to meet unique criteria proving that it's ready for launch. However, apart from considering tasks completed, you should be able to present data or evidence that your efforts bring positive results. Let's look at how you can do that.
6. Define success metrics
Well-defined metrics allow you to calculate the return on investment (ROI) of your CX improvements. This could be especially important for the stakeholders, who most likely, would like to see its positive influence on business growth. Not everything can be presented with numbers, but, especially with digital products, you can measure a variety of things.
It's important to find direct links between UX improvements and quantitative indicators linked to business key performance indicators (KPIs). For example, these could be numbers showing how simplified information architecture or user flows result in fewer service-desk tickets. The same goes for reducing the time taken to answer customers' product-related questions by developing a user-friendly knowledge base. This could also manifest in gamification elements implemented in products that increase engagement or reduce retention.
Several metrics that come in handy in working with such data are:
Customer churn – how many clients you have lost in a specific period of time.
Customer retention – how many clients are continuously using your services.
Monthly active users – how many users your business attracts per month.
Conversion rate from free trial – how many customers decide to buy your product after the free trial ends.
Average resolution time – how much time on average your employees need to resolve a single customer ticket.
Other data can be collected directly from your users via interviews or surveys. Some of the metrics and information you can gather from those include:
Customer effort score – how much effort your product or service is required from users to achieve the main goal. The lower, the better.
Customer satisfaction – how happy your customers are with a specific feature they have used.
Net promoter score – how likely your customers are to recommend your service to others.
The above metrics present specific KPIs linked to both quantitative and qualitative data. By tracking them, you can measure the ROI of your CX company and then assess whether or not there is any further room for improvement.
7. Optimize
During implementation of your updated CX strategy, many factors can change and it's important that you monitor them. Tools that collect qualitative and quantitative data, installed during the research part, will be also essential to do so. Metrics such as net promoter score are also handy during the optimization part. For offline processes, for example, in-person visits at a company location, you can place an in-store tablet with a quick customer satisfaction survey.
Periodically, you should conduct more advanced research like in-depth interviews (IDIs), contextual interviews, or client observations. As a result, you will be able to update and advance your value proposition canvas and customer journey map models.
The importance of meeting customer expectations
A customer-centric mindsetplays an essential role in the preparation and management of a digital customer experience strategy. You should pinpoint what your customers want and head towards delivering such services. A sinning CX strategy is data driven and focused on achievable goals with measurable results. Properly conducted, this can directly increase customer retention and loyalty to your brand. Thus, it's a good idea to analyze and perhaps improve your CX so that you can provide great customer experience and, as a result, increase your business profits.