10 Key Features of the Top Loyalty Management Software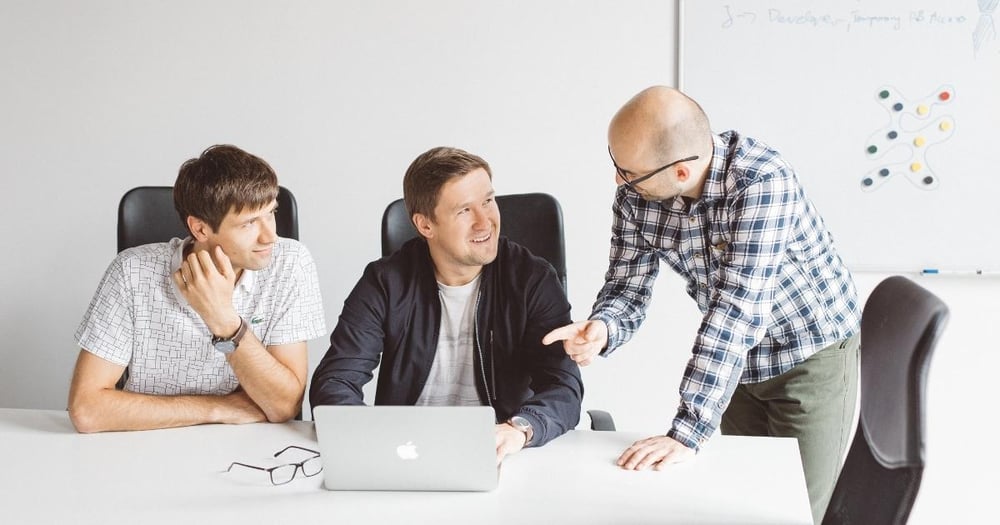 Customer satisfaction and customer loyalty are powerful drivers of sustained growth and success. Recognizing the immense potential that lies within their existing customer base, organizations are increasingly turning to customer loyalty software solutions to design and implement robust loyalty programs.
By leveraging advanced analytics, automation, and personalization capabilities, these software solutions empower organizations to forge stronger connections with their customers, enhance brand loyalty, and drive repeat purchases.
As the demand for customer loyalty programs software continues to surge, an array of providers have entered the market, each offering their own set of features and capabilities. To help retail businesses navigate through the options and make informed decisions, this article highlights the key features found in the top loyalty management software solutions available today.
What is a loyalty management system?
A loyalty management system is marketing automation software used to launch, manage and analyze the performance of loyalty programs.
A customer loyalty program solution can be either a built-in function in your CRM system or a separate platform, integrated with your CRM system.
However, often the built-in loyalty management features are limited and bigger enterprises prefer to have dedicated software that offers more capabilities, flexibility, and customization possibilities than a rigid, monolithic CRM platform.
Not every customer loyalty software is equal and choosing the right one for your business may be a tricky and grueling process. You should think over which functionalities you need to run the loyalty program and which you may need in the future to maximize customer retention.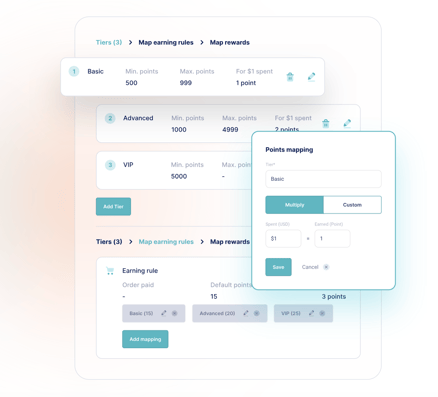 Create rewards system to retain customers
10 key features of the top customer loyalty management software
1. Flexible API
I recommend choosing a loyalty platform that enables any software application to integrate loyalty functionality via API. API-first rewards management software manages the logic, validation, redemption, and tracking – mainly back-end functions.
The data used to run personalized customer loyalty program is pulled from your data sources via API and the loyalty software feeds the data to your front-end of choice.
I recommend the API-first approach as it gives the following advantages, as compared to other loyalty software solutions:
Fast time-to-market – Integrating API is much faster than writing your own customer loyalty software solution from scratch or integrating a monolithic platform into your existing stack. Changing the back-end logic in an API-first loyalty platform is easy, compared to re-writing an in-house solution or writing custom code on top of an out-of-the-box but rigid platform.
If you have an API-first loyalty platform, you can change the back-end logic with a couple of clicks on a dashboard or a couple of requests to the API. You do not need to wait for the change to happen after another release round, as you will see the changes immediately, on all front-end displays and across touchpoints.

Omnichannel compatibility – an API-first, purely back-end focused platform gives you much more flexibility for front-end platform choice, allowing for truly omnichannel distribution.
API-based, headless loyalty software can be connected to virtually any existing or future distribution platform, including mobile apps. For example, you could send reminders of soon-to-expire rewards via push notifications to customers within 200m radius from your store, using a GET API and geofencing features.

Affordability – API-first platforms are usually SaaS, subscription-based platforms with the cost calculated based on the usage. This offers cost predictability and usually means no upfront costs, as opposed to building a loyalty management solutions from scratch or purchasing yearly licenses on all-in-one, monolithic software.
It also gives you the flexibility to downgrade, upgrade or cancel the subscription at any time, depending on your needs which makes cost management easier.

Scalability – API-first software can handle high traffic and traffic peaks while in-house solutions are usually written for the existing needs only and need to be updated to scale as the company grows.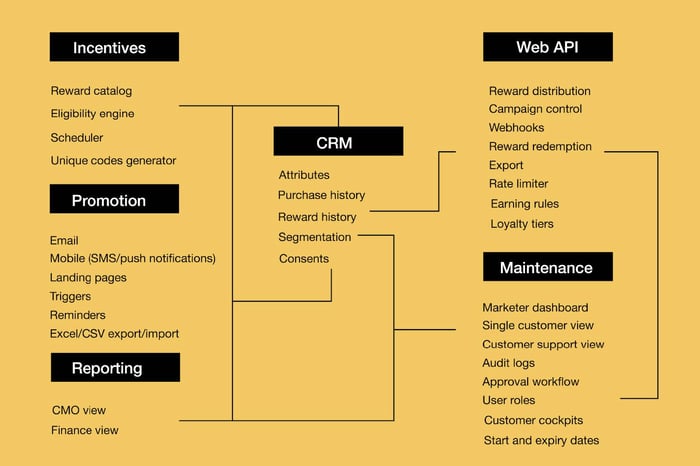 You can find a great explanation of how APIs work in this Smashing Magazine article.
2. Developer-friendliness
The best personalized loyalty program solutions are designed with developer-friendliness in mind. Developer time is scarce and should be focused on the core business, not building loyalty features.
The loyalty marketing platform should require minimum development effort to integrate and manage. Here are a couple of features that define a developer-friendly loyalty program software:
Clear and extensive documentation – Integration speed and onboarding greatly depend on the depth and the clarity of the API documentation.

Available SDKs – SDKs can help you integrate the API even faster.

Sandbox environment – Your developers should have access to the tool to be able to test it, run a POC, or integrate before you commit to pay for the platform. Sometimes, checking the documentation is not enough to determine if this is the right tool and how it will fit within your current technology stack.

Monitoring options – Starting with simple monitoring tools like the platform status through more detailed monitoring logs supporting your developers in troubleshooting campaigns or detecting fraud, having built-in monitoring tools will slash the time your developers spend contacting the platform provider's support team. It will cut costs and speed up troubleshooting and fixing issues.

Out-of-the-box integrations with other software solutions – You should check whether the loyalty software has any ready-to-use integrations which can greatly decrease the required development effort.

Webhooks availability – If the loyalty software provides webhooks, it will be easier for your developers to set up communication between your existing platforms, especially if there is no out-of-the-box integration provided for them. Sometimes, a simple webhook can replace hours of development.

Marketer dashboard – If the customer loyalty platform provides a dashboard from where marketers, sales agents or customer service teams can launch, manage and track loyalty campaigns, you can hand over the loyalty program management to them and free up your developer team.

Maintenance features – Bulk updates, export, import, or scheduling capabilities will make your developers' work easier.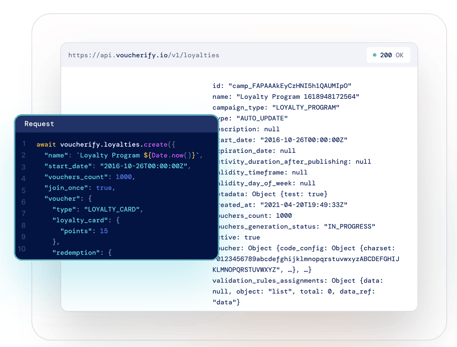 Build loyalty solution and take advantage of deep data analytics
3. Scalability
Even if you own a small business and your needs are limited at the moment, you should choose software that will serve you in the future.
There are a couple of features that will help you scale, without worrying about the performance or security:
High platform uptime

Infrastructure scalability

Geographical scalability – the possibility to run campaigns in different languages, markets, and currencies will support you if you decide to expand your business.
4. Meeting the security and privacy requirements
The software you use should be meeting legal requirements in the country or countries you operate in. Usually, that means GDPR, CCPA, and PCI DSS compliance but it can be more or less, depending on the region. You should also think about your security requirements, by choosing a loyalty software that provides:
Possibility of getting dedicated data clusters or choosing the location of servers where your data will be stored

Two-factor authentication and other privacy and security features, like user-level access control, SAML, and password protection measures

PCI scans, security audits, and penetration tests

SSL protected access

Data encryption

Marketing consent management

Other security-focused features
5. Providing flexible incentives
Jumping from non-functional into functional requirements, a best customer loyalty management system should let you set up different types of rewards, including personalized rewards to increase customer engagement, for example:
Free shipping

Free products or samples

Special product bundles

Automatically applied discounts

Discount coupons

Loyalty points or other loyalty currency

Gift cards

Cashback

Free service upgrade

Free subscription prolongation

Free trial

Entries to sweepstakes

Referral programs
6. Notifications and reminders
An API-first software will enable you to distribute information omnichannel. You should check what kind of information you can send using the loyalty software.
Besides rewards distribution, it would be useful to have an option to display the loyalty program information in the customer portal, send out notifications when customers reach certain milestones (for example, entering a higher loyalty tier, getting a reward) or reminders (for example, if their rewards are close to expiring or your special, double-points flash promotion is ending soon).
Check if your loyalty platform of choice has these options available or can be integrated with a distribution tool that has them.
7. Out-of-the-box customer touchpoints interfaces
Sometimes you may not have the time or the budget to write the front-end code yourself. A quick but not as pretty solution is using built-in, customizable front-end solutions. If you are short on time or tight on budget, the following features can come in handy:
Email editor

Digital wallet (customer cockpit, where the customer can see their loyalty program status, available rewards, and their expiry dates)

Landing pages editor

Widgets
8. Flexible program limits (including rewards stacking, expiry dates, budget limits)
Rules and limits are an important part of setting up a loyalty strategies. To target great loyalty program well and protect your budget, you need software that provides a wide range of options, for example:
Start and expiration dates of your loyalty scheme

Earning rules, so what customer behavior will you reward? You should be able to build various earning rules, based on customer orders, events (wanted behaviors like leaving a review or following your social media profile) or simply grant rewards on certain dates or milestones,

Loyalty program tiers – you should be able to set up different tiers for based on certain criteria of your choice and differentiate, for example, the earning rules and rewards available for each of the program tiers

Rewards for loyal customers that are available for each loyalty program tier, specific customers, or customer segments

The validation rules for rewards, for example, which products can the discount coupon granted as a loyalty reward be applied to? Is there a minimum order amount the customer can use the gift card on?

Rewards expiry dates

Rewards stacking rules, so which rewards can be combined with which and in which hierarchical order they will be applied

Rewards usage limits (for example, once per customer)

Overall campaign budget, for example, granting ten dollar gift cards only to the first 100 customers who reach the VIP tier
9. Customization possibilities
Customer loyalty software companies do not know all of your use cases and customer insights. This is why the best loyalty software lets you add custom rules, events, or attributes.
This way you can fully customize your loyalty program and base your earning rules, limits, or rewards on your own customer data and criteria. The more flexibility you have, the less (or none) custom code will have to be written by your developers.
10. Tracking and analytics
To engage customers and improve customer relationships as well as optimize customer retention campaigns and protect your budget, you need tracking and analytics options. The best customer loyalty program software would have them directly in the management system.
Some of the data you should be able to get include:
The number of loyalty program participants

The distributed reward programs on the campaign and customer level

Accrued liabilities (for example, distributed and unused gift cards)

Expiry dates of the rewards

Average basket value of the loyalty program participants

Shopping frequency of the loyalty program participants

Cost of the loyalty campaign (the value of rewards redeemed up to date)

360-degree view of your loyalty program members, including all their purchases, rewards assigned, rewards used, etc. – it is very useful for customer service team if they have to troubleshoot issues.
You can find more information about how to measure customer loyalty in our blog post.
If you are already using other BI tools, it would be even more important to be able to directly integrate your loyalty platform with your BI tools (again, API-first platforms should be fairly easy to integrate) and to be able to export the information in bulk from the loyalty system so that you can import it to your BI tools, CRM system or any other analytics tool.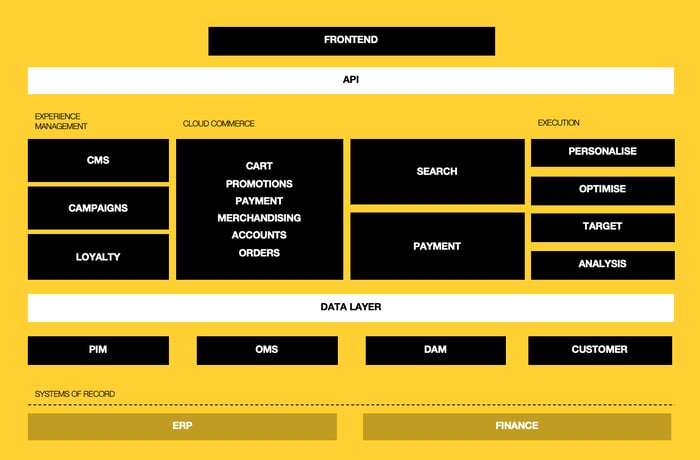 Conclusion
These are just a few of the requirements you should evaluate before choosing your loyalty program software provider or planning your own, in-house customer loyalty software. You can have more requirements or skip some from the list, it all depends on your business needs.
This post was submitted by Voucherify. Voucherify is a Promotion and Loyalty Management System that helps launch, manage, and track campaigns like coupons, in-cart promotions, giveaways, loyalty programs, and referral schemes.