Youtube would not be possible without this man. Meet the next Hidden Hero.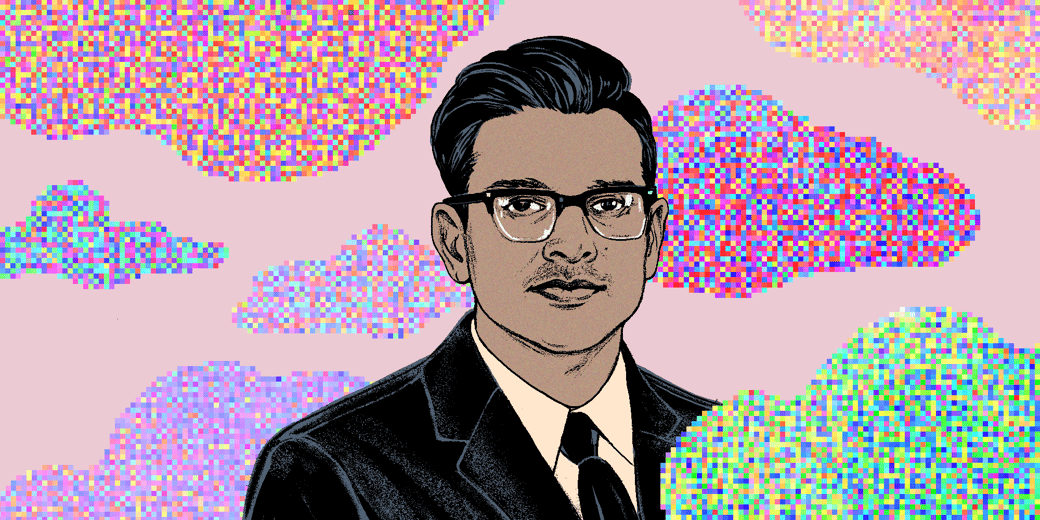 Netguru is proud to present the seventh story in the Hidden Heroes series, a publishing initiative promoting the under-represented software industry pioneers, authored by Steven Johnson.
TikTok is one of the world's most popular apps along with Instagram and Youtube. Posting pictures of dogs, outfits, or places that we visited has become something natural, like breathing. How many jobs have been created to create video and image content? None of this would be possible if not for this man.
Warsaw/November 3rd, 2022. At the beginning of its life, the Internet was filled with many words and no images. A nightmare for Gen Z, for sure. We are now used to adding photos of everything: food, animals, children, and places. It's such a common thing. But 50 years ago, things were completely different. And this man began the change of how the Internet looks today. The year is 1974, and the man is Nasir Ahmed.
"Ahmed's story—both his geographical trajectory as an early Indian-American tech innovator and the long-term communications impact of Discrete Cosine Transform—is really a story about globalization, about the increasing connection between once remote people and places," said Steven Johnson, TED speaker and author of the Hidden Heroes series.
"Thanks to Nasir, you can now open your laptop or phone and travel the world without having to leave your house."
Nasir Ahmed's story is the seventh in an eight-part series scheduled for this year. In the early 1970s, he invented the Discrete Cosine Transform (DCT). The DCT is the most commonly used data compression transformation, serving as the foundation for the majority of digital media standards (image, video, and audio) and being widely used in digital signal processing.
It is a key component of the JPEG image compression technology developed by the JPEG Experts Group working group and jointly standardized by the ITU, ISO, and IEC in 1992. In addition to the DCT, Nasir also described the Discrete Sine Transform (DST).
Click here to read Nasir's story.
"We are used to watching and consuming news and content in the form of video, pictures," said Ola Prejs, Head of Growth at Netguru, the Hidden Heroes publisher.
"According to the US Consumer Attention Clock, average US adults 18+ spend 13 hours 11 minutes with media per day, in which 5 hours 28 minutes are spent with video. Have they ever wondered why? Nasir's impact and how he had changed the Internet should be recognized by more people. He really changed the look of the Internet and the way we consume information."
Hidden Heroes was launched to speak about and recognize individuals who might have been somewhat forgotten. What Nasir Ahmed has achieved during his life, how far he traveled, and how he really changed the digital world, is proof enough for him to be called the godfather of media globalization.
"It took him almost 50 years to be recognized," Ahmed's wife Esther said in a recent interview."
"But what he appreciates the most is not the academic recognition. [It's] the people, the teenagers—my own son is now telling me: 'I've never thought about the impact my father had.'"
Our extraordinary ability to see anything, anywhere in the world—and not just share text about it—is partly the result of Nasir Ahmed's breakthrough idea.
Small files make for a small world.
Steven Johnson and Netguru believe that Hidden Heroes will help people understand our society better and connect the past with the future to inspire future generations of innovators, developers, and software engineers.