Netguru Joins Certified B Corporations™

Netguru obtained the B Corporation™ certificate granted to organizations whose previous business activities have been verified in terms of their positive impact on society and the environment.
The company has joined the community of over 3,200 companies in the world that have committed to developing a sustainable economy model. We would like to use it as an invitation for other organizations to join us and drive the global movement of using business as a force for good.
B Corps™ are a new kind of business that takes responsibility for their key impacts by balancing their purpose and profit. B Corps™ are legally required to consider the impact of their decisions on their workers, customers, suppliers, community, and the environment. The condition of certification is not only the declaration of actions. The application process required us to present documents that confirm the results of ongoing initiatives and their long-term nature as part of Netguru's business strategy.
"The basic metric of business functioning is financial profit, but it does not allow for measuring the impact the organization has on the society or environment, which is crucial for the sustainable development of the global economy. Modern organizations should observe the impact that their business has on, for instance, climate change or local communities," commented Wiktor Schmidt, Co-founder and Executive Chairman of Netguru. "The B Corp™ certificate allows us not only to measure such activities, but also to set ambitious goals. I am glad that Netguru can continue its mission of changing the world for the better."
There are only around 3,200 companies from 71 countries, operating in 150 industries, that have a B Corp™ certification. Among them are such brands as Patagonia, Ben & Jerry's, Kickstarter, and Too Good to Go. We are honored to have been able to join such an exquisite group of companies all over the world, including our great partner and supplier, Benefit Systems.
"We warmly welcome Netguru's certification. The B corp movement is quickly growing in Europe and we are delighted to see it take hold in Poland. Netguru's certification shows that there is potential for fast-growing purpose-led companies from the CEE region to contribute to the global B Corp movement of companies that respect the planet and people as they generate profit.", said Katie Hill, Executive Chair of Management Board, B Lab Europe.
Since Netguru's inception, our organizational culture has been based on such values ​​as respect, trust, and transparency. We published transparent salary ranges in recruitment ads as one of the first organizations in Poland. We introduced flexible working hours and the option of remote work to facilitate maintaining a balance between the private and professional life. It was, and still is, very important for us to create an organization and working environment that allows us to work on projects we care about.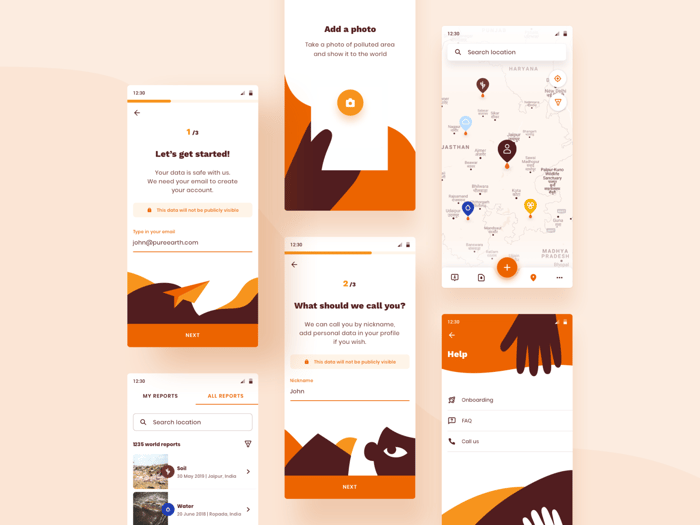 We have launched the new Digital Transformation Program for non-profits as part of the Tech for Good initiative to openly support non-governmental organizations and social projects through pro-bono and low-bono activities. We have built an app to report pollution with Pure Earth. We have also co-created a digital platform for carbon credits' exchange, redd.plus – the only one complying with the mechanism under the Paris Agreement. We want to keep that practice within the core of our business and build inclusive technology that empowers sustainable development.
At the end of 2019, we also developed an internal framework for sustainable development, in which we committed to the following UN Sustainable Development Goals: 9, 10, 11 and 13.
"We treat the B Corp™ certificate as a motivation for further work. This is a solid milestone and only the beginning of our journey to fully deliver our vision of a sustainable, digital world where everyone can realize their full potential," declared Marek Talarczyk, CEO of Netguru. "As one of the fastest-growing technology agencies in Europe, we are committed to using this power to have a positive impact on our environment. We hope that with the emerging B Corp™ movement in Poland, more and more Polish companies will decide to pursue sustainable development and B Corp™ certification."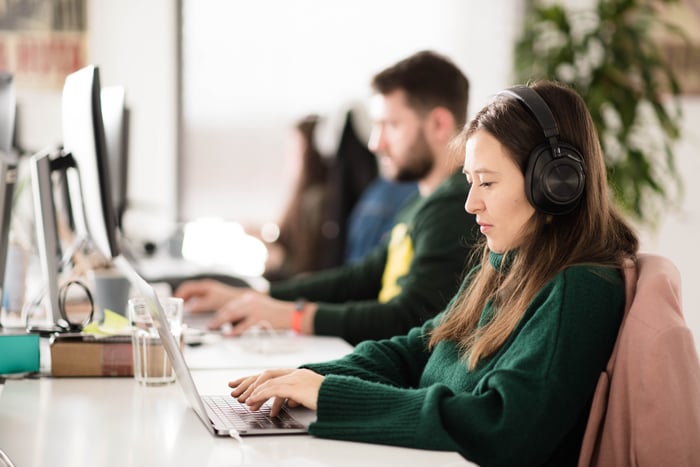 ---
About Netguru
Netguru is a consultancy, product design, and software development company founded in 2008. Netguru has become one of the fastest growing companies in the EU, recognised by the Financial Times, Deloitte, and Forbes.
The company has completed more than 600 projects, and has 650+ employees on board working from all over the world.
Netguru cooperates with both the largest brands in the world, such as Volkswagen, IKEA and Keller Williams, as well as fast-growing startups in the financial ( solarisBank), education ( Babbel) or even robotics ( Temi) industries.