How Retailers Will Tempt Customers Back into Physical Stores in 2022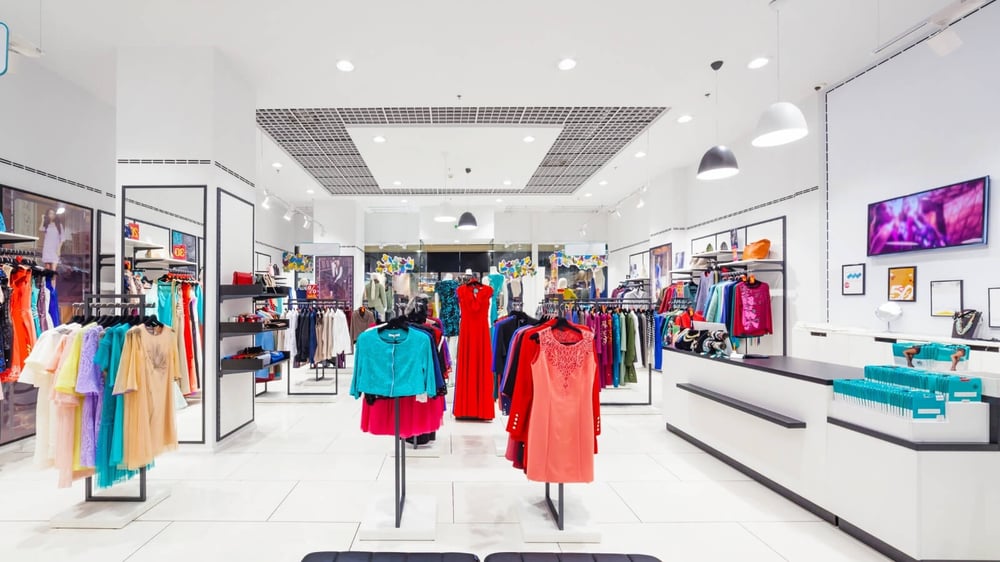 Brick-and-mortar retail may have a bright future ahead of it, but only if it doesn't try to weather the storm.
For a number of years we have been hearing about the death of brick-and-mortar, and it has become even more common during the current climate we find ourselves in. Although retail has been hit hard by Covid-19, the answer is clear: It's far from dead, and those who haven't adopted a wait-and-see attitude may find a world of opportunity today.
The history of commerce is almost as old as the human presence on Earth, dating back to when mammoths roamed the continents. For millennia, people sold goods to others for profit, but customers' goals were seldom only to buy. From "mom and pop" shops to the era of department stores and shopping malls, we have all been looking for something more: Social interaction and human connection.
The state of brick-and-mortar retail
This quest for a shopping experience changed with the first e-commerces. The convenience of buying whatever you want with a smartphone at midnight captured the hearts of customers. Today, it may seem that the pandemic has caused the popularity of online retailers to skyrocket.
Despite the rise in digital sales, e-commerce accounted for 18 percent of all retail sales worldwide in 2020.
According to the State of Consumer Behavior 2021 Report by Per Raydiant, 46% of consumers still prefer to shop in person.
So, even though online sellers continue to expand, brick-and-mortar retailers still have the opportunity to control the market for the foreseeable future.
However, this doesn't mean these retailers should rest on their laurels, but must consider how they will add extra value to keep their current customers loyal and attract new ones to their physical stores. Let us look at the six most exciting trends that could shape the future of offline retail in 2022 and the years to come.
Creating the in-store shopping experience
Most retailers understood long ago that memorable in-store experiences attract customers and make them stay longer, buy more products, and spend more on them. It also makes people come back - not necessarily to buy something, but because of the unique experience they get. Exploring the store becomes a purpose itself, a way to spend free time, while the purchase is sometimes just a "side effect".
One of the companies that's mastered the art of experiential shopping in stores is IKEA. In their artful stores, you can sit on any chair and lie on any bed, and the products are presented in an interactive way. Walking through the IKEA maze is like furnishing your dream home - even if you only buy a few cardboard boxes. The restaurants with the famous meatballs and the on-site kindergarten make shopping at IKEA more than just a shopping experience - they make it a Saturday family ritual you look forward to the whole week.
Another example is cosmetics brand Lush, whose stores are more like a deli than a regular shop. Customers can smell and touch the products as they go, and employees are happy to show you how each product works (including the famous colorful bath bombs). To make shopping seamless, Lush has introduced an innovative payment system where staff walk around the store with tablets and customers can pay wherever they are.
The in-store shopping experience is also being developed by Casper in its Sleep Shops. If you're looking to buy a mattress, Sleep Specialists can help you find the perfect mattress, provide knowledge about sleep, and answer questions about slumber. You're also invited to take a nap in one of the bedrooms in the store (for a fee). Fresh pajamas, sleeping bags, and snacks are included.
CAMP also creates a memorable experience by inviting families to play, work, and experiment in their experiential stores. The target audience is millennials with children aged between 4 and 9, "who wake up every morning wondering what to do with their kids." "When you live in a place like New York, there are a lot of experiences, but a lot of them are expensive or take a long time to get to," said Ari Levinson, director of partnerships at CAMP. The company states that a typical family spends up to two hours in CAMP stores browsing products and taking advantage of each location's unique features and experiences.
Exclusivity
Another way to beat the competition is to offer upscale, personalized customer service, turning the in-store shopping experience into a ceremony. Luxurious in-store lounges, drinks delivered on the spot, and personal shopping assistants all contribute to the feeling of buying an exclusive product and being treated like a unique customer.
High-end fashion brands have been requiring shopping by appointment for a long time. Now, with the restrictions caused by the Covid-19 crisis, more brands are testing this solution. H&M, Zara, and Bershka already offer this option in some stores in Greece and Spain. Customers can book an appointment online using the so-called "click inside" system and then shop on site undisturbed and without large numbers of visitors.
Apple offers "one-on-one" sessions with a specialist at an Apple Store who can help you find what's right for you.
Such an approach has a distinct advantage over e-commerce, namely control over the entire customer journey. There is no risk of poor delivery service and the risk of cart abandonment at checkout is reduced.
Pop-up stores
Pop-ups have been popular for some time, but in light of the Covid-19 crisis, they offer brands the opportunity to reconnect with their customers. The idea of taking a store to where the people are is a great way to re-establish an emotional connection. Many fashion brands have already recognized the opportunities presented by pop-ups. Examples include Stella McCartney, Louis Vuitton, and Armani.
Pop-ups and temporary stalls offer customers the impression of something entirely new - Armani's ephemeral stores are different from Armani's regular boutiques, which have been in the same place for years. The fact that a pop-up store disappears in a few weeks or months creates a kind of excitement that is missing in many traditional stores.
Sustainability
As consumers become more environmentally conscious, brands realize the importance of sustainability.
In retail, sustainability can mean a galaxy of solutions — from using environmentally friendly materials in-store, to offering fair trade products and services, and repairing and reselling goods.
IKEA has opened a second-hand pilot store in Sweden where the furniture comes from recycling centers, while H&M in Stockholm provides a repair service with an atelier where customers can mend or upgrade their clothes. Members of the customer loyalty program can also rent selected garments from the H&M Conscious collection. Nike recycles athletic shoes as part of its Move to Zero journey to a carbon- and waste-free future. You can recycle any brand of athletic shoes with Nike by simply dropping off the used pair at a participating Nike store.
Another essential part of the sustainability movement is optimizing the supply chain. This can mean stocking less inventory and providing more of a "showroom" experience, or even 3D-printing products on demand. This way, customers get a personalized product made for them on site. Retailers can also switch to reusable packaging solutions or look at the last mile of delivery and, for example, use electric vehicles to reduce emissions.
Some supermarkets, such as Selfridges, M&S and Aldi, already grow some food locally using vertical greenhouses, which reduces water use, transport costs, and emissions. In Germany, retail giant REWE recently opened a store with a rooftop greenhouse growing 800,000 basil plants.
Purpose-driven retail
As consumer awareness grows, people want to identify with brands that not only sell products but also have a larger, altruistic purpose. This core message can be sustainability, size inclusion, fighting food waste, or supporting a specific group or minority. For example, during the Black Lives Matter protests, West Elm signed a 15 percent pledge requiring that at least 15 percent of shelf space be reserved for brands owned by black-owned businesses.
In the future, we will see the growth of purpose-driven retail understood as a motivation to serve the community. Stores will likely become places where people can shop and spend time learning and interacting. Some stores will offer yoga or cooking classes and become centers of community building.
One example is the Lululemon brand, which invites customers to free events (yoga and wellness classes) in its stores. The goal is to give consumers the tools they need to "become their best selves" and encourage community interaction.
Such a strategy pays off, especially when you include local leaders and influencers in your movement. It gives you a human element that connects retailers to a real community. According to research, 79% of Americans say they feel a deeper personal connection to businesses whose values are similar to theirs, and consumers are four to six times more likely to buy from businesses with a strong purpose.
Digital overhaul
Most customers do not expect a virtual experience to mimic an in-person one, but brick-and-mortar retailers need to recognize that today's consumers are digitally native. They expect their online CX will seamlessly translate to offline and vice versa. Therefore, investing in some digital capabilities - real-time inventory management, predictive analytics, AI-powered search, and personalization - can help improve the overall shopping experience.
Digitization can also happen in physical stores. Walmart - among other supermarket chains - has invested in self-service checkouts. Other stores offer AR (augmented reality), such as in-store navigation via a mobile app that suggests optimized routes for users to their desired products or a "click and collect" option. Brands that sell clothes, make-up, and accessories, use AR to let customers try on their products before purchase, using virtual fitting rooms in-store.
Wrap-up
In 2022 and the following years, brick-and-mortar stores will not be dead - at least not yet. However, to meet changing consumer expectations, retailers must also embrace retail digital transformation alongside physical stores. Physical stores can offer consumers what they are looking for - not just a simple transaction, but a personalized experience, a sense of exclusivity, and a higher purpose for shopping. By integrating digital technologies into their brick-and-mortar operations, retailers can enhance the shopping experience and cater to the evolving needs of consumers.
That does not mean traditional retailers should not have a digital presence. On the contrary, if stores want to survive in 2022, people need to know they exist. Consequently, they need to remain proactive and open to the new era of customer experience. If they do more than sell products, they can still enjoy advantages over online-only stores.
Will Rooney, Senior Services Development & Delivery Manager at John Lewis Partnership, also believes that there will always be a place for the physical store: "This dynamic is really new as the pandemic has forced us into an online only world and therefore made the shift very dramatic". He also added,
"in reality, we will move towards a world where the physical space complements the online world and we really realize what the benefit of having both is".
In this context, the omnichannel approach to customer experience seems essential. If brands can create a truly unified journey across all platforms, they can create a seamless, personalized experience for their customers, delight them and, most importantly, succeed.