How to Build and Scale Your Fintech Product? Join Revolut, N26, Transferwise and Others in NYC

Looking for an impossible task? Try to find a corner of the global finance world yet unturned by fintech startups.
We've witnessed impressive funding rounds and the rise of new unicorns (e.g. Plaid, Revolut, N26). We've seen massive IPOs (Adyen, Funding Circle) and acquisitions. We've also learnt that finding capital is no longer an issue – as long as you can prove your the product-market fit, you'll find a VC (global fintech investment volume grew at a record pace last year).
Yet, the fintech path is not as rosy as it seems. More likely than not, in a few years, once the rocketing growth stagnates, some businesses will struggle to survive.
Netguru invites top fintech minds to NYC
At Netguru, we love working with fintech companies. We are also keen to learn how to determine whether a fintech product will be a hit or a failure. Hence our series of events, Disruption Forum, where we invite top fintech minds to share their insights, experience, and thoughts.
We ran one event in Berlin, and another in London.
This time, our Disruption Forum will be a part of the New York Fintech Week 2019, organized by Empire Startups. The event by Netguru will take place on 2 April at Work-Bench.
Together with our guests (see below), we will try to figure out the answers to the following questions:
What's the recipe for growth, scaling, and expanding abroad?
What are the best strategies to attract talent and experience?
How to pick the right strategy to survive and prosper?
Is it possible that European fintech companies will break the traditional US dominance in the tech sector?
Meet our speakers (the list will be updated as soon as more speakers confirm their presence):
Nicolas Kopp, U.S. CEO at N26 Inc.;
Dan Westgarth, North America General Manager at Revolut;
Arshi Singh, North America Head of Product at Currencycloud;
Andrew Boyajian, Head of Banking, North America at Transferwise
See what our guests said about our past events:
Valentina Kristensen, Growth&Comms, OakNorth: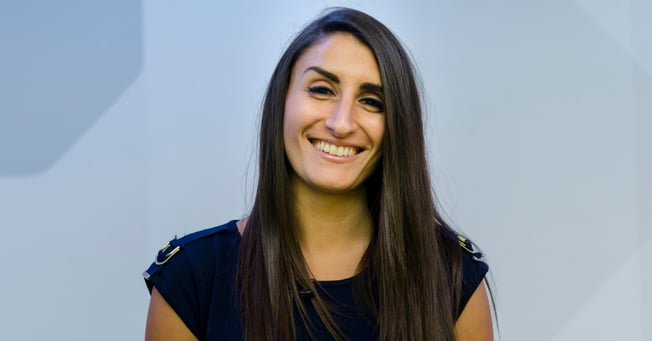 The best thing about the event was the diversity in terms of speakers and companies. I loved the panel, a really good debate there. I also enjoyed the networking part – the room was packed with people from startup businesses, established corporations, fintech companies, banks, and consulting.
Jörg Howein, Chief Product Officer of solarisBank: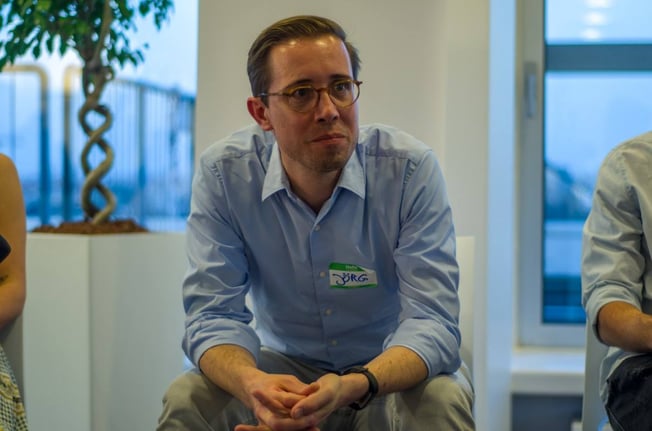 I think it was one of the best panels I was on over the last two years.
Chad West, Chief Marketing Officer, Revolut: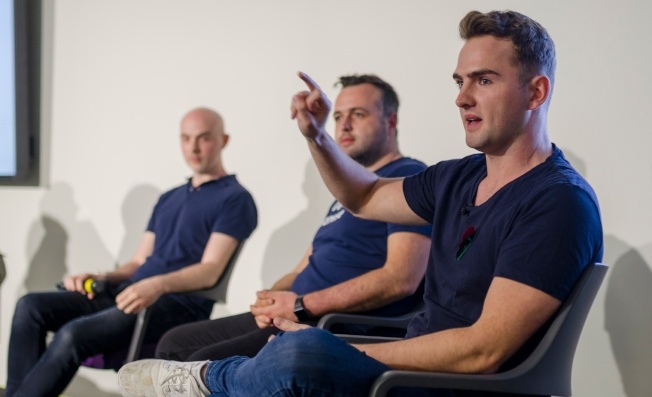 A really good event – very lively, very interactive. A good, diversified panel with people from different backgrounds, food for thought.
Join fintech leaders in NYC
Disruption Forum is a unique event where we hope to get to know, dazzle, and inspire you. It will take place on 2 April 2019, 6 pm in Work-Bench, NYC.
We want to keep it cosy, so the number of admissions is limited.