Top 15 Most Inspiring London Startup Influencers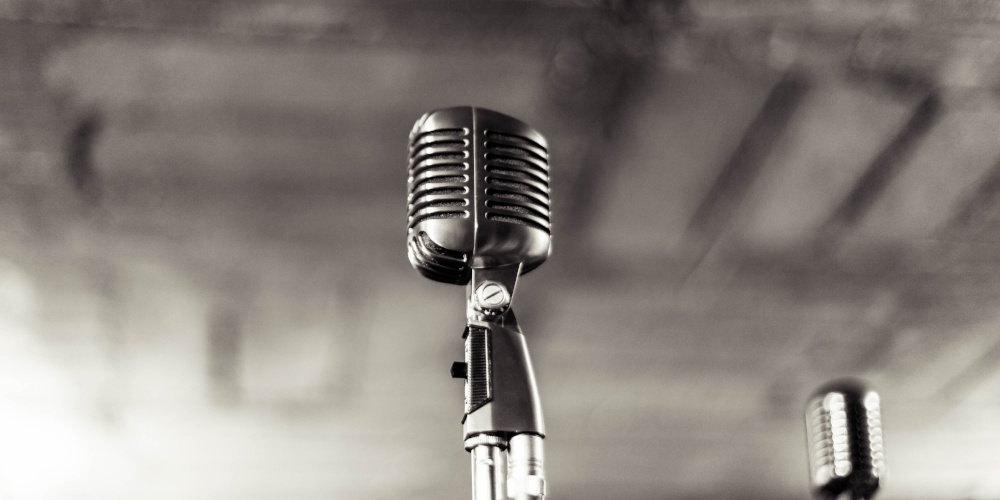 It's spawned startups worth billions, constantly attracts multi-million pound investments, and is home to some of the most respected and influential startup gurus the world has to offer.
Yes, I'm talking (once again) about London.
You may have caught our recent series of blogs celebrating the high achievers and most promising prospects that make themselves at home in the UK's great capital, and now we're continuing in this vein by bringing to you a list of the most important London startup influencers to be found on social media.
What makes the guys and gals on this list so great is that they all have some really important and insightful things to say, and aren't shy about sharing their wisdom on the web. What was important when compiling this list was the influence these people have in the startup scene, not necessarily their success. And so we've got everyone from CEOs to founders to politicians and even a Royal here for your browsing pleasure.
If you're looking for some inspiration, then begin following these brains and reading what they have to say. They keep themselves on the cutting edge of what's happening, what's hot, and what's next in the London startup scene, and their blogs and Twitter feeds we can't recommend highly enough. And so, without any further ado, let's meet them!
Top 15 Most Inspiring London Startup Gurus To Follow
1. Chris Gledhill
FinTech is for me one of the most exciting scenes in London – and the world over, if I'm honest. I'm sure many of you share my astonishment and anger at what happened in the banking sector that caused the global financial meltdown at the end of the last decade – but if there's something good that came of the disaster, it was the rise of the Fintech phoenix from the ashes of the collapse.
Chris Gledhill is one of the most important influencers fanning the FinTech flames. Blogger, tweeter, author, and CEO and founder of Secco Bank, Gledhill is on a mission to reinvent banking, constantly challenging the centuries old system in a bid to create a digital banking experience that's made for the 21st Century.
He speaks with authority on a whole range of disruptive technologies, including virtual reality, cryptocurrencies, biometrics, blockchain, AI, API, biometrics, mobile, wearables, big data, deep learning and virtual reality.
He is the author of Consumerization – the Enterprise Guide to BYOD and co-author of The FinTech Book.
If you only follow one FinTech startup guru this year, make sure it's Chris Gledhill.
2. Nic Brisbourne
Nic Brisbourne is one of the most prolific bloggers on the London tech and startup scene. He's a managing partner at the early stage investor firm Forward Partners, and knows exactly how and what it takes to help entrepreneurs build a startup quickly.
His blog – The Equity Kicker – focusses on new technologies, the digital landscape and business models of the future. He blogs two or three times a week, and tweets even more frequently and says he is 'on a mission to invest in the UK's best ecommerce companies' – perhaps your startup could compete for his next investment.
3. Gemma Godfrey
Another hugely influential figure in the London FinTech scene, Gemma Godfrey is founder and CEO of Moo.la, an online wealth manager, ranked among the top ten FinTech companies to watch this year.
Although her expertise is not confined to the UK and London (she's a regular commentator on the state of Wall Street), Godfrey's presence and influence around the captial is well known. As a columnist for UK broadsheets The Times and The Telegraph, she's regularly informing her followers as to the smartest business investments and savings products (which, of course, will soon include the Moola app), making her the expert of choice for everything concerning the ££ and the $$ for startups and personal investors alike.
4. Tim Hughes
If there's one person always with something to say about the startup scene, it's Tim Hughes – UK Commercial Industries Business Development Director at Oracle UK, as well as a social selling evangelist, avid tweeter and blogger.
Indeed, it's in the field of social selling where Hughes has really made his name and where his influence can be felt. The process of building relationships with potential customers online via social media is something that all startups need to master in the 21st Century, and Time Hughes has practically written the book on how to do it properly. In fact, he has written the book on it – Social Selling: Techniques To Influence Buyers and Changemakers.
All entrepreneurs need to follow Hughes to learn how they can start up-selling their products online.
5. Jimmy Wales
No London influencer list would be complete without the addition of Wikipedia co-founder Jimmy Wales. Described as "benevolent dictator" of the world's sixth most popular website that has been providing a free online encyclopaedia for the whole world since 2001.
He's recently been speaking out about the gender gap in the tech sector and against government surveillance. He's an adopted Londoner, in truth, but we don't hold that against him. His new social media project, TPO, describes itself as "a social network with a unique business model. It works for you & the things you believe in rather than for advertisers."
6. Russ Shaw
Russ Shaw is perhaps one of the most important figures to be driving the London tech startup scene, pushing and campaigning for increased broadband speeds, more office space, and modernised transport infrastructure in the capital.
As a founding member of Tech London Advocates – a private sector led coalition of more than 2,700 tech professionals – Shaw is behind one of the most important groups championing London's potential as a world-class hub for digital business. If you're a startup looking for influence and help, check out Russ Shaw and the work of the Tech London Advocates.
7. Eileen Burbidge
American born Eileen Burbidge has truly become queen of the London venture capitalists. A software engineer by training, she began her career in Silicon Valley working for some of the world's most prestigious tech companies, including Apple, Yahoo and Sun Microsystems. But then in 2004, she moved to London and became one of Skype's earliest employees.
To say that she knows her stuff is an understatement. As a founder of Passion Capital, she has funded over 50 early-stage tech startups – including London-based GoCardless and DueDil (amongst many others) – backing over 100 founders who have grown their teams to include over 700 members. A true champion of the startup scene.
8. Kristo Käärmann and Taavet Hinrikus
As powerful symbols of the power FinTech startups have to disrupt banking, I think it's fitting to feature the founders of TransferWise – number 2 on our 'Top 10 Most Successful London Startups 2016' – on this list as well.
Käärmann and Hinrikus began their peer-to-peer money-transfer platform in 2011, which has since saved users over £135 million in money transfer fees.
Frequently giving interviews for the press and invited as speakers at innovation conferences, the pair are not only symbolic of startup success in London, but are also keen to share their wisdom with the world.
9. HRH Duke Of York
Often when we talk about startup royalty we're being metaphorical – not in this case. His Royal Highness the Duke of York is a true supporter of the London- and wider UK-based startup.
His Pitch@Palace events at St. James' Palace gives tech startups the chance to put their idea in front of a global audience of investors and influencers who have the power and the capital to launch businesses to the next level.
In under three years and over three events, the Duke's Pitch@Palace events have aided the growth of more than 205 businesses, many of which are now enjoying huge global success.
10. Joanna Shields
From royalty to politics, Joanna Shields is a personal friend of UK Prime Minister David Cameron, and was indeed his personal digital advisor prior to the 2015 election. However, after Cameron's party came to power once more, he has since promoted her to a role as Parliamentary Under Secretary of State, and she is also Minister for Internet Safety and Security.
Baroness Shields was the head of Tech City for two years – an initiative set up to accelerate growth of the digital economy in London. As a writer and blogger, combined with her undeniable sway on digital policy within the UK government and House of Lords, Shields is an influencer in the true sense of the word, and one to follow for sure.
11. Brent Hoberman
Brent Hoberman is the man behind the Founders Forum, a key European networking gathering for tech startups. It's been going for more than ten years, and has brought together some of the brightest and best digital entrepreneurs across the globe on its network to debate, brainstorm and solve problems.
Recently he has launched The F Factor – a competition offering 14-25 year-olds the chance to win £10,000 to fund their business idea. This is money that might very well prove to water the seeds of some of the greatest tech innovations of the future.
12. José Neves
José Neves is the co-founder of another member of our 'Top 10 Most Successful London Startups 2016' list – Farfetch, one of the most successful ecommerce fashion retail platforms on the web.
After Neves' purchase of London indie Browns in May 2015, he has used it as a launchpad to trial how new technologies can boost profitability for other indies, focussing on things like mobile payments, loyalty schemes, cross-channel promotions, and radio frequency identification (RFID) technology that has the capability of automatically updating inventory.
Neves isn't just content with his own success, he wants to use his own knowledge and experiments to help others succeed as well – all startups must follow this inspirational individual.
13. Mike Butcher
As the 'Editor At Large' at one of the very biggest breaking tech company news websites in the world – TechCrunch – the content that Mike Butcher is responsible for on the web is practically unrivalled in terms of what's hot and what's happening in the world of startups.
He is a regular speaker on the conference circuit, and startups travel from far and wide for the chance to compete for a TechCrunch write-up and top prize of £30,000 at the website's London event Disrupt.
He is also responsible for co-founding the startup workspace TechHub, which now has eight locations around the globe, and has supported over 750 startups across 60 nationalities.
14. Ben Medlock and Jon Reynolds
Medlock and Reynolds are the co-founders behind the predictive typing app SwiftKey, which is now in use on over 200 million smartphones.
The reason these guys are so successful is because at the core of their idea is an influential philosophy that should be shared by all tech startups – that technology should adapt to the user, not the other way round. This is what has led them to create the most intuitive and personalised keyboard software that adapts to the way individuals type on their smartphones. To date, they estimate that SwiftKey has saved 10 trillion keystrokes across 100 different languages.
15. Dominic Smales
In a world where everyone can enjoy their 15 minutes of fame, Dominic Smales has set himself up as a 'Social Talent' scout and manager, sifting through the superstars of social media and offering his services as their official manager.
Importantly, Smales' company Gleam Futures only manages the top quality talent that is found on the likes of YouTube and Vine – i.e. those who are "determined to be professional and accountable while exploring their potential in all areas of media and merchandising."
Indeed, this makes Smales an influencer of influencers, as he helps British social media stars build real businesses that match their online reputations and audiences.
Phew! What a list. We've tried to keep these startup influencers as varied as possible – but who have we missed? Let us know your suggestions in the comments section below.