Top 10 Innovation Executives in New York (2020 Edition)

For companies trying to gain an edge in today's fiercely competitive global business environment, chief innovation officer has fast become a vital role.
Innovation is widely accepted as a key driver of growth and performance, but it takes a visionary leadership to successfully cultivate big ideas, take risks, and embed innovation in the organization's value system and culture.
And that's exactly what the top innovation executives on our list do in New York every day. This elite group of strategic thinkers lead their teams to bring innovation to products, services, business models, processes, and customer experience to create real value at scale.
Let's take a look at who they are.
Arnaud Valeille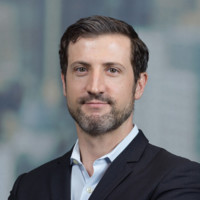 Arnaud Valeille is Head of Innovation and Robotics at JPMorgan Chase & Co, where he leads the company's highly successful Innovation office. In 2017, his office built a firmwide operating model that enabled all lines of business and most corporate functions to be supported by robotics. The team has since expanded to incorporate increasingly intelligent automation into the program and to promote the adoption of technologies such as biometrics and blockchain.
Prior to JPMorgan Chase & Co, Valeille worked at McKinsey & Company, where he consulted clients on strategy and improving operations. As is common among innovation executives, Valeille began his career as a researcher. At NASA, he developed a 3D model mapping the Martian upper atmosphere that is still in use today.
Available Social Channels
Education
University of Michigan (2005-2009): PhD in Space Sciences. PhD in Scientific Computing. Masters in Applied Mathematics. Masters in Atmospheric Sciences.
ISAE-SUPAERO (2002-2005): Masters in Business and Engineering.
Lycée Louis-le-Grand (1996-2002):  Bachelor's degree.
Nishita Henry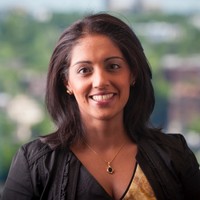 An inspiring example of women in tech, Nishita Henry, currently serves as Chief Innovation Officer at Deloitte Consulting LLP and leads its Platforms business. In her role, Henry is responsible for advancing the company's innovation agenda, leveraging partnerships with the startup community to accelerate the transformation and adoption of cutting-edge technologies.
Under the leadership of Henry, Deloitte successfully launched Deloitte Catalyst; a program set up to harness the benefits of transformative technologies, helping to convert them into practical solutions for the firm and its clients. Deloitte Catalyst is driven by a network of leading startups and the world's largest enterprises. Previously, Henry worked for Deloitte, advising cabinet-level agencies in the U.S. government on issues such as innovation and modernization, customer experience, cloud strategy, and digitizing the government.
Social Channels
Education
The University of Virginia (2001-2003):  MBA.
Rensselaer Polytechnic Institute (1994-1998): BS, Electrical Engineering.
Hans Brown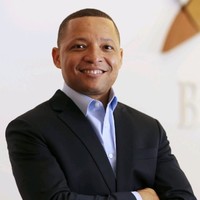 In July 2019, Hans Brown stepped into the role of Global Head of Innovation at BNY Mellon; an international investment company. In his role, Brown is responsible for fostering an environment that embraces experimentation, accelerating change in the way the company works, and cultivating new products and services.
Brown oversees the client visit and engagement program within the company's global network of Innovation Centers. These centers provide clients with access to thought leadership and collaboration opportunities and aim to enhance their capabilities. Recently, Brown was involved in incorporating AI into the work of the organization's operations team, resulting in savings of hundreds of hours a year in the processing of emails. Throughout BNY, Brown is regarded as an exceptional leader and his efforts have been recognized with the company's prestigious Star Award.
Social Channels
Education
University of Warwick (1999-2003): MSc, International Technology Management.
University of Liverpool (1994-1998): MEng, Civil and Structural Engineering.
Erin Lanuti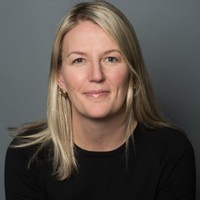 Erin Lanuti is Chief Innovation Officer at Omnicom Public Relations Group (OPRG), one of the world's top public relations agencies specializing in corporate social responsibility, public affairs, and global health strategy. Lanuti took up the new position in September last year and is responsible for product development and digital innovation, partnering with the company's agencies to build and scale results-oriented offerings in areas such as SEO, ecommerce, social media, and content marketing.
Lanuti has a proven track record of driving digital transformation and marketing integration, having spent over nine years shaping the strategies of MSLGROUP and Performics. At MSL, she was instrumental in building and scaling the award-winning influence to impact solution, Conversation2Commerce. In her career, Lanuti has been named as one of Campaign Magazine's "Digital 40 Over 40", won the accolade "Innovator of the Year" at the International Business Awards, and was included in the prestigious "Innovator 25" by the Holmes Report.
Social links:
Education
American University: BA, Public Affairs.
Alyssa Tam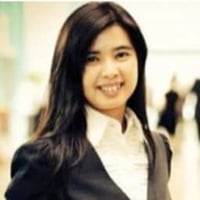 Alyssa Tam is currently Chief Innovation and Data Officer of AIG Life and Retirement at AIG, where she calls on over 20 years of global experience in the insurance industry, banking, and consulting. Tam is an active supporter of women in tech and was recently a jury member for the Women Startup Challenge 2019 NYC.
Prior to joining AIG, Tam was director of an AIA Group innovation unit, AIA EDGE, where she used her passion for strategy and innovation to change the way AIA serves its customers, employees, and distributors. Her remit was to enable the development and progression of bold new ideas, deploying disruptive technologies and challenging the status quo to bring about real innovation for AIA.
Education
The University of Oxford (2015-2016): Postgraduate Diploma, Strategy and Innovation.
Georgia Institute of Technology: BSc in Applied Math and MSc in Statistics.
Sameer Gupta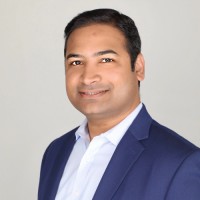 Sameer Gupta joined American Express eight years ago and has risen through the ranks to his current position of Director of Product Innovation. In his role, Gupta leads the development of new digital products in consumer financial services, driving the whole process from ideation to growth.
Throughout his career, Gupta has been responsible for strategy development and devising innovative product concepts that appeal to the company's target customer. Prior to joining American Express, Gupta worked as an analyst at IBM before moving to Birla Group for a role in corporate development and mergers and acquisitions.
Education
Indian School of Business (2009-2010): MBA, Strategy and Finance.
Malaviya National Institute of Technology (2001-2005): B.Tech.
Ragu Gurumurthy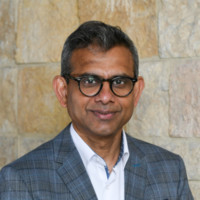 Ragu Gurumurthy serves a dual role as Chief Innovation and Chief Digital Officer at Deloitte LLP and the Chief Innovation Officer at Deloitte Global, where his remit is to increase the innovation and digital coefficient of the firm. He achieves this through collaboration with global business leaders and member firms to effect strategic growth and encourage the adoption of ideas that will considerably improve organizational performance.
Prior to his career with Deloitte, Gurumurthy worked in senior roles at Morgan Stanley, T-Mobile, and Adventis, developing his experience in product management, private equity, and consulting. He is an established thought leader and has been featured in leading publications including The New York Times, The Financial Times, Forbes, The Wall Street Journal. In his recent articles for Deloitte Insights, you will find him discussing AI, big data, and cognitive computing.
Social Channels
Education
MIT Sloan School of Management: MS, Management.
The University of Texas at Dallas: MS, Management Information Systems and Services.
University of Madras (1981-1984): BS, Physics.
Edward Roussel
Edward Roussel is Chief Innovation Officer at Dow Jones and The Wall Street Journal (WSJ). In his current role, he is responsible for creating business opportunities through the exploration of new technologies and products, alongside leveraging relationships with startups and Silicon Valley companies. Previously at Dow Jones, Roussel managed the update of WSJ's digital platforms, which included the technology website WSJD, WSJ.com, and WSJ's mobile apps.
Roussel has extensive experience in the media industry, having spent 12 years at Bloomberg where he was pivotal in accelerating the organization's editorial expansion, before joining The Telegraph Media Group in 2006.
Social Channels
Erik Roth
Erik Roth is a Senior Partner at McKinsey & Company, where he is the organization's leading expert on innovation. During his time at McKinsey, Roth has helped senior executives to scale their innovation capabilities, create and implement growth strategies, and generate value from emerging technologies like IoT and advanced analytics.
Roth is also a renowned thought leader on marketing strategy, R&D, and innovation-led growth and is co-author of the 2004 book "Seeing What's Next: Using the Theories of Innovation to Predict Industry Change." The book discusses the predictive power of innovation theory and provides a practical framework to help decision-makers anticipate the outcomes of evolution in their industries.
Social Channels
Education
Harvard Business School (2000-2001): MBA, General Management.
Middlebury College (1990-1994): BA, International Politics and Economics.
James Ryan Marvell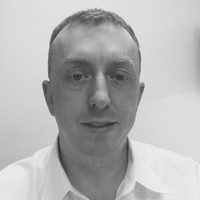 James Ryan Marvell is Citi's Director of Product Strategy and Innovation. In his role, Marvell partners with businesses to facilitate profitable growth. As a results-driven executive, he enables innovation and efficiency by consciously collaborating across functions and disciplines to break down organizational silos.
Before stepping into his current role, Marvell held senior positions within Citi, including Head of Development Global Fund Services for North America. Impressively, he carried out this role while simultaneously transforming the Funds Services Technology Group to successfully maximize client value and boost levels of satisfaction.
Social Channels
Education
University of the Witwatersrand (1990-1994): BCom, Information Technology.