Top 10 People in the New York Tech Scene
The New York tech scene is undoubtedly one of the most celebrated tech hubs in the United States, but its top-tier status is far from just a given.
There are hundreds of founders, investors, policymakers, and super connectors behind the scenes making the magic happen. Here is a shortlist of the super connectors in New York, who do an incredible job of attracting the hottest talent and laying the groundwork for magnetic partnerships and innovative breakthroughs.
Justin Hendrix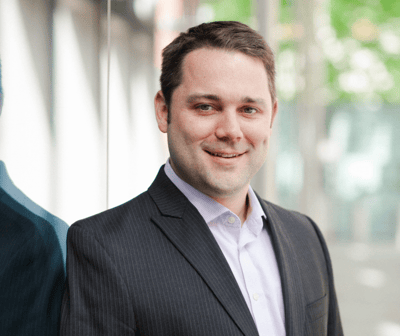 Source: engineering.nyu.edu
Justin Hendrix is the founder and Executive Director of NYC Media Lab, a public/private partnership that connects media companies to local universities. Partnered schools include NYU, Columbia, Pratt, and several others. NYCML has been able to work with top companies like A+E Networks, AMC Networks, and Audible, bringing incredible opportunities for bright students. The lab also operates an accelerator for aspiring media founders called The Combine.
Justin is also a professor of Integrated Digital Media at the NYU Tandon School of Engineering, which perfectly suits his work at the lab. Having worked at The Economist, there is no one more uniquely qualified to help members of the media connect with entrepreneurs. Justin is also a mentor to Techstars companies and many individual founders. He resides in Brooklyn with his family.
Social Media Channels: Linkedin and Twitter
Rachel Haot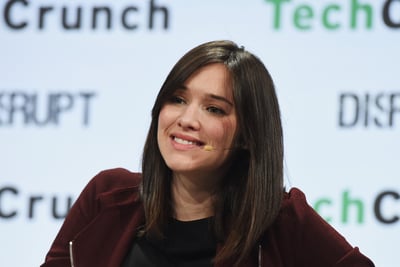 Source: Wikipedia
Rachel Haot is the Executive Director of the Transit Innovation Partnership, which aims to modernize public transportation in NYC. Although this is her current role, she is most well-known for leading operations at 1776 in 2016–2017. 1776 is a global network and investment fund for startups. She was responsible for building up the local mentor pool, which became a who's who of the New York startup scene.
She also worked to partner 1776 with larger organizations, which put her at the center of the tech world.
Prior to her work at 1776, she served as the first Chief Digital Officer for NYC, working under Mayor Bloomberg. She spearheaded projects such as nyc.gov and the "We Are Made in New York" campaign. She, along with many others on this list, is an alumnus of NYU.
Social Media Channels: Twitter, and her personal website
Arianna Huffington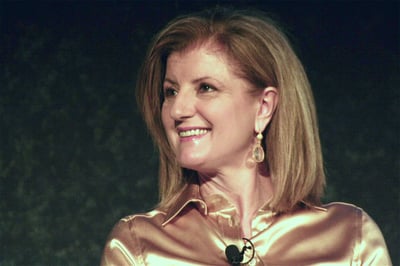 Source: flickr
Arianna Huffington is best known for creating the Huffington Post, which she sold to AOL for over $300 million, giving the old-school company a boost to its media and content practice at the same time.
Since then, she started a new publication called Thrive Global, which, in addition to spreading an important message about avoiding burnout, may give the Huffington Post a run for its money. Arianna has a global reach with her social media channels and regularly features in the media.
Arianna is also an author of 15 books, her latest one being The Sleep Revolution: Transforming Your Life, One Night at a Time. She is a very strong voice for journalism and the media. Through the Huffington Post, and now Thrive Global, she is well versed in the language of the New York tech scene.
Social Media Channels: LinkedIn and Twitter
Seth Pinsky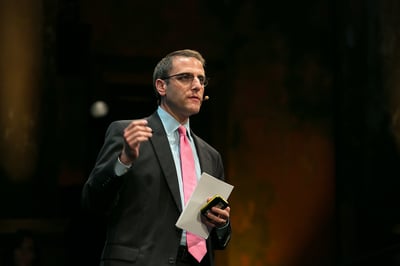 Source: flickr
Seth Pinksy is one of the most well-connected men in New York City. Once Mayor Bloomberg's right-hand man and senior advisor, Seth has been responsible for major improvements in and around the city, including some that would never have seen the light of day if not for his championing.
He currently serves as Executive Vice President at RXR Realty, where he manages a $400 million fund to finance projects that support the New York Metropolitan area, including Pier 57, a 250,000 square foot redevelopment of office space and a rooftop public park. He also focuses on other boroughs to make sure the city is reaching its full potential.
Before his current role, he served as President of the New York City Economic Development Corporation. There, he worked on projects as big as the revitalization of the Yankee Stadium and the acquisition of Hunters Point South in Queens – one of the largest projects New York has seen since Starret City.
Seth continues to play an important role in the growth of New York City.
Social Media Channels: Twitter
Fred Wilson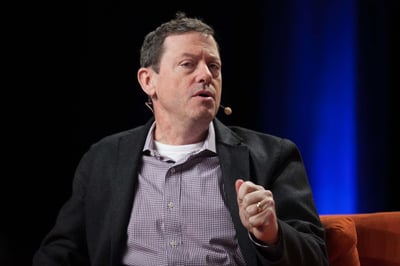 Source: flickr
Fred Wilson may be one of the most well-connected people in the startup industry, not just in NYC, but across the whole country.
This is largely due to his success in Union Square Ventures, a VC firm he founded. Union Square Ventures is responsible for bets on Twitter, Twilio, and MongoDB, and has more than $1 billion worth of assets under its management. Before Union Square Ventures, he founded Flatiron Partners, which was the original birthplace of Silicon Alley.
Another one of Fred's claims to fame is his extremely popular blog, avc.com. He blogs about what it's like to be a VC, trends in the tech industry, plus tactics for founders and other VCs. This is one of the most widely read startup blogs in the world.
Fred is also a philanthropist and is a board member of DonorsChoose.org, which connects donors to classrooms in need of resources.
Social Media Channels: LinkedIn and Twitter
Jessica Lawrence Quinn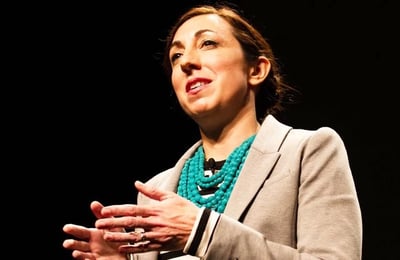 Source: wwsg.com
Jessica is the Executive Director at Civic Hall, a nonprofit collaborative community center that aims to use technology for the public good. Prior to this role, she led the New York Tech Alliance, which is responsible for connecting thousands of people within its communities.
The New York Tech Alliance is the company behind the famous New York Tech Meetup and proudly provides several resources for the New York tech scene such as an updated job board listing, local news, and community events. Jessica also founded The Work Revolution, an event that began in New York in 2013.
Jessica is a prolific writer and has been featured in publications such as Harvard Business Review, Forbes, and The Next Web. She is a leading voice in the New York tech scene (and around the world) on how technology has improved our work and diversity in tech, as well as management and leadership related topics.
Jessica also speaks about these topics at many different events. Earlier in her career, she was CEO of Girl Scouts of San Gorgonio Council where she led thousands of employees, volunteers, and girl scouts.
Social Media Channels: LinkedIn, Twitter, and personal website
Amy Webb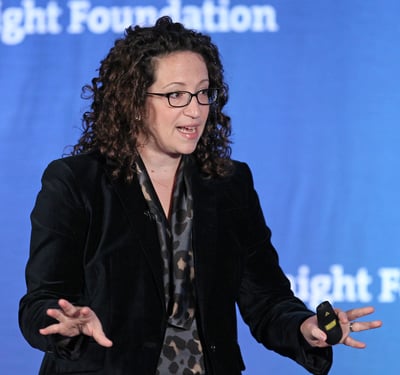 Source: flickr
Amy is the founder of The Future Today Institute and is a professor at the NYU Stern School of Business. The organization aims to help businesses prepare for, and capitalize on, the changing future. They consult with top companies and publish research reports on topics like trends in emerging tech and tech in the media. At NYU, she was responsible for developing and executing the MBA program covering futures forecasting.
A lot of her knowledge of the future can be found in her most recent book, The Big Nine: How The Tech Titans and Their Thinking Machines Could Warp Humanity. She has developed a reputation in NYU for being one of the top futurists and is often approached by Fortune 500 companies, government organizations, and top leaders keen to work with her on preparing for the future. She has been featured in The New York Times, Forbes, NPR, and several other publications.
Social Media Channels: LinkedIn, Twitter, and her personal website
Eliot Horowitz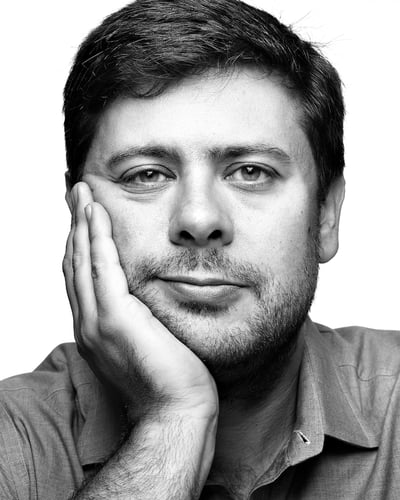 Source: facesofopensource.com
Eliot is the founder and CEO of MongoDB, a $100 million database company that recently had a very successful IPO. It was a special IPO as the New York tech scene is where he first got his start, and now he gets to give back by building a successful company there.
Eliot also gives back by serving on the board of NYC Tech Talent Pipeline, an organization that helps identify rising talent within New York by utilizing the now well-known associate program model.
Eliot was recognized as one of Brown's 40 Under 40 in 2017. His continued success shows that the American dream is still alive and well, and can be achieved in New York.
Social Media Channels: LinkedIn, Twitter, and personal website
Josh Kushner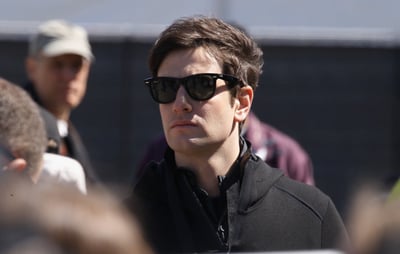 Source: techcrunch.com
As the founder of Thrive Capital, Josh Kushner must be among the youngest tech moguls in New York City.
One of the top VC firms in New York, some of the companies Thrive Capital has invested in include Instagram, Jet, Slack, Twitch, and Github. Aside from Josh's venture capital work, he is also a co-founder of Oscar, which is the wildly successful health insurance startup that has raised over a billion dollars to take on the health insurance industry.
Josh is married to Karlie Kloss, who is famous in her own right for being one of the world's top models. This couple could be considered one of the most well-connected in the City of New York.
Social Media Channels: Twitter
Andrew Yang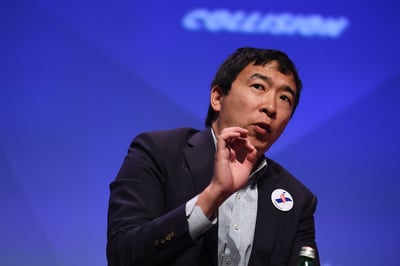 Source: flickr.com
Although traveling a lot for his presidential campaign, Yang is based in New York and is becoming well-known for bridging the gap between the tech world and the political world. At the moment, he's running to be President of the United States of America.
His platform is very much based on technological shifts that he believes other candidates aren't seeing, such as job automation and its relationship with poverty and homelessness. It's clear that he has been thinking about this problem long before he ran for president, having written multiple books on the subject.
Yang got his start as a business owner founding Venture For America, a program that helps students and recent grads from around the country get jobs at startups (and help them start one of their own if they want). Through this, Yang has indirectly supported the growth of hundreds of different companies, many of those based in New York.