Website navigation is the most important feature of the overall user experience. It can make or break your chances of conversion.
Having a good site navigation system in place is critical to the effect your website will have on visitors and whether they will stay on the site to explore other pages or bounce. Navigation is key to the performance of a site but it also has an affect on many other things- from retaining visitors and turning them into conversions.
Unfortunately, many website owners do not recognise the importance of navigation. Most of them focus on design and multimedia, dedicating very little attention to creating a site that is easy to use, and even well designed sites can expect to lose around 55% of visitors. What they are left with is a site where people need to 'hunt' for content to find what they need- this is never good news.
If you want to stop pushing visitors away it's time to improve your website's navigation and we will show you how.
See also: Knowledge is Power. Harnessing Desk Research to Boost Your Business
1. Divide Categories
Your navigation system probably has several categories, sections and sub-sections. These should be named with good, SEO-friendly titles, but that's not enough. Your categories should also be visually and clearly presented on the site, and also visibly separated from sub-categories.
2. Limit the Number of Menu Selections
In most cases the recommended number of menu selections is no more than 7 or 8. People do not have a lot of time to spend on your site and they will appreciate it if you organise your content into several categories in the navigation menu. Too many categories can be very time-consuming and lead to some serious indecision. This could easily cost you a conversion because as soon as your visitor feels confused they are likely to leave- in fact, studies show that 94% of visitors would leave just based on the design of a website.
3. Create Various Clickable Links
Every navigation element on your site needs to be a clickable link. Don't forget about drop-down menus – visitors may click on a sub-category to see if there is more information or a page about it. If there is, make sure to create clickable links wherever possible. However, dropdowns are not a very mobile- or touch-friendly solution so keeping a balance here is also important.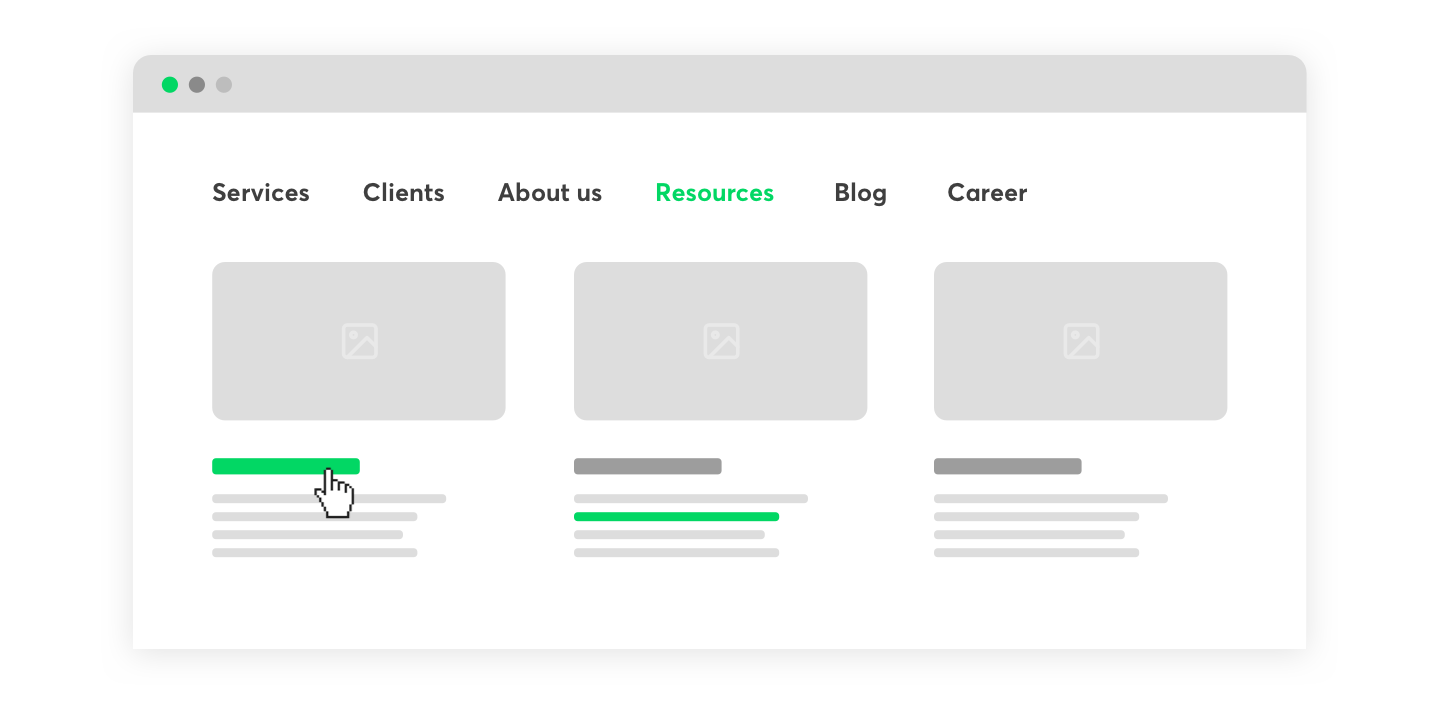 See also: Make Decisions, Not Guesses – How Web Data Analytics Can Drive Your Digital Product Development
4. Keep It Organised In a Way Your Users Expect
You shouldn't see navigation as an opportunity to place links to everything, no matter what it might be. Be mindful of how your navigation appears on the site and whether it makes it easier or harder for the visitor to find pages. If your navigation strategy is losing visitors from page to page and they constantly have to reorient themselves to find something you should re-think this strategy.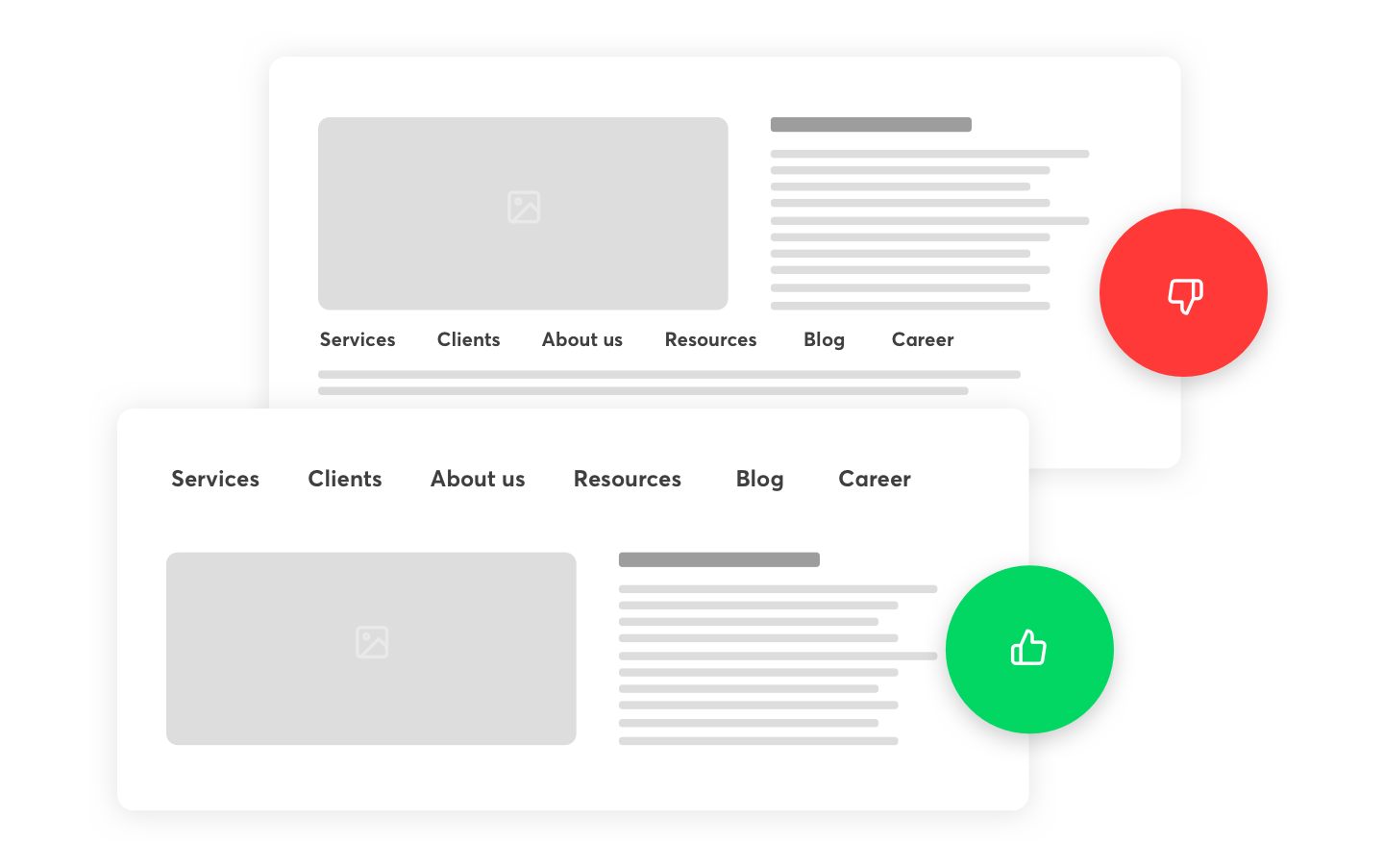 5. Remove Misleading Navigation Titles and Text
Look out for misleading and inaccurate navigation titles and links that may confuse the visitor or annoy them. This is one common reason for site abandonment. Visitors should have real information about what they will find if they click on a navigational link and misleading them is never good for user experience. Ensure that all language is an accurate portrayal of the page it corresponds to- this applies to images as well.
See also: Fix the Unnecessary Complexity of Your Product and Simplify User Experience
6. Include ALT Text in Images
If you decided to make an image clickable be sure include an ALT attribute with text that corresponds to the linked page. This way everyone will know that the photo is a link and where that link takes them. This also helps visually-impaired people use the navigation and does a lot to help your SEO.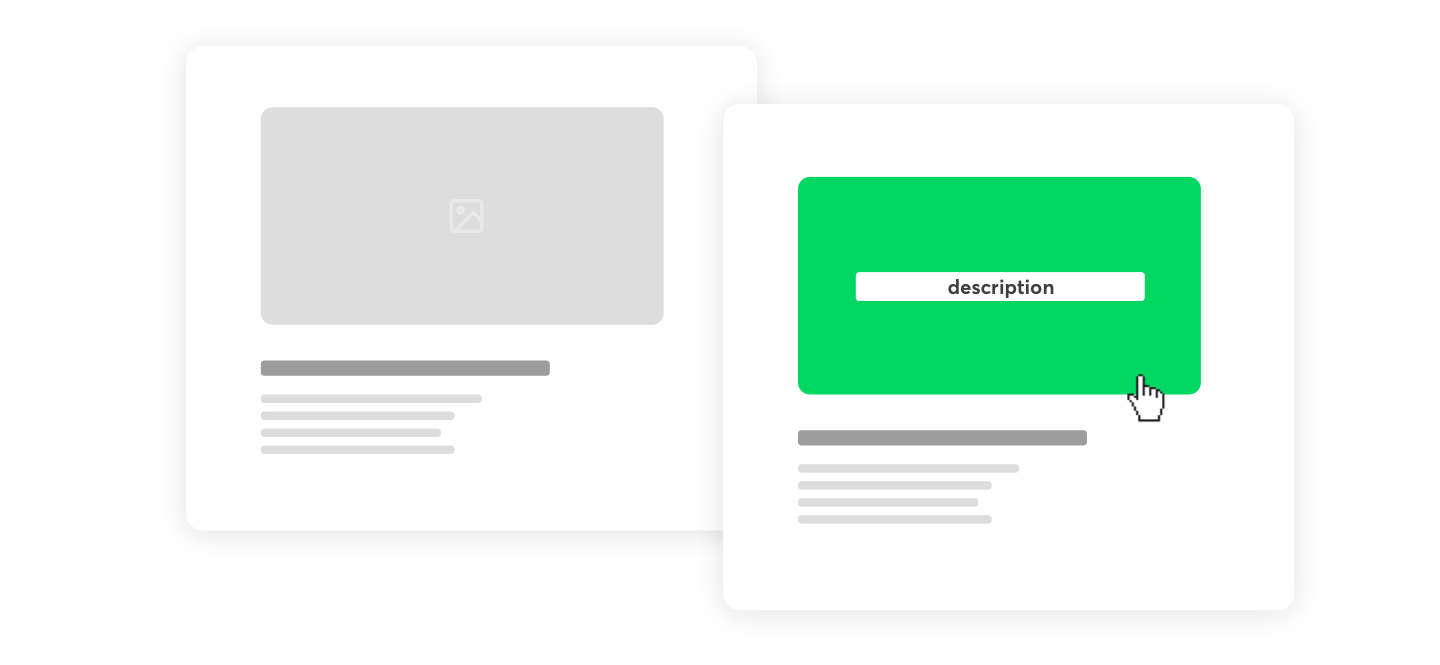 7. Make Sure That the Search Feature is Easy to Find
A website's search box is probably the most commonly used area and therefore is a very important component of user experience. This is the key you give to your users to provide them with easy access to the information they need. Ideally, you should place the search box at the top of the sidebar or in the header area.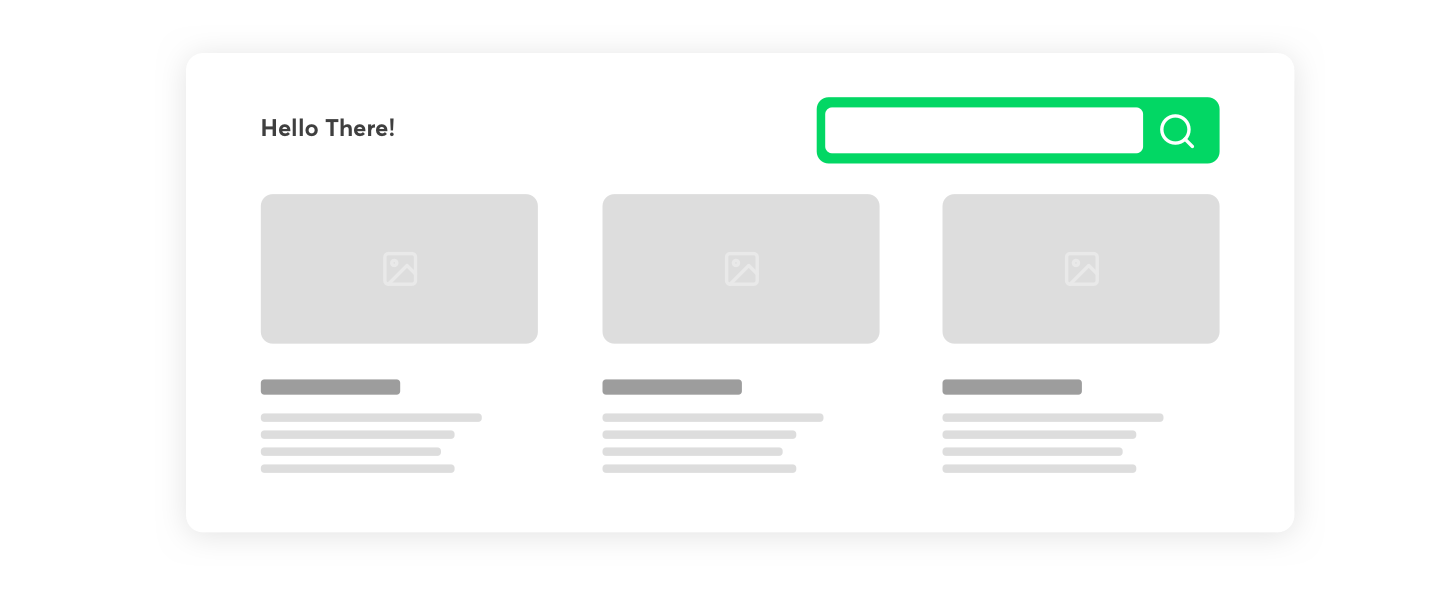 8. Ensure That the Search Box Works
It's simply not enough to make it findable– it has to work. The search result page of your site should always produce some results, accommodate typos, and show related products and items. A search result that returns a 'no product found' notification is no longer a well-accepted strategy!
9. Include Links to the Homepage
Visitors may want to return to the homepage after checking other pages. The homepage is usually the place visitors return to after exploring certain sections of your site- it acts as a base camp for their journey.
Never force visitors to use the 'back' button on a browser to go to your home page. Your site should provide a link to the home page on all pages- normally through the company logo.
10. Make Good Use of Colors
Colors can make all the difference when it comes to differentiating one thing from another on a site. Use color for your navigation bar and make it visible to the visitor right away. If your site's background is bright, use a dark color – and vice versa.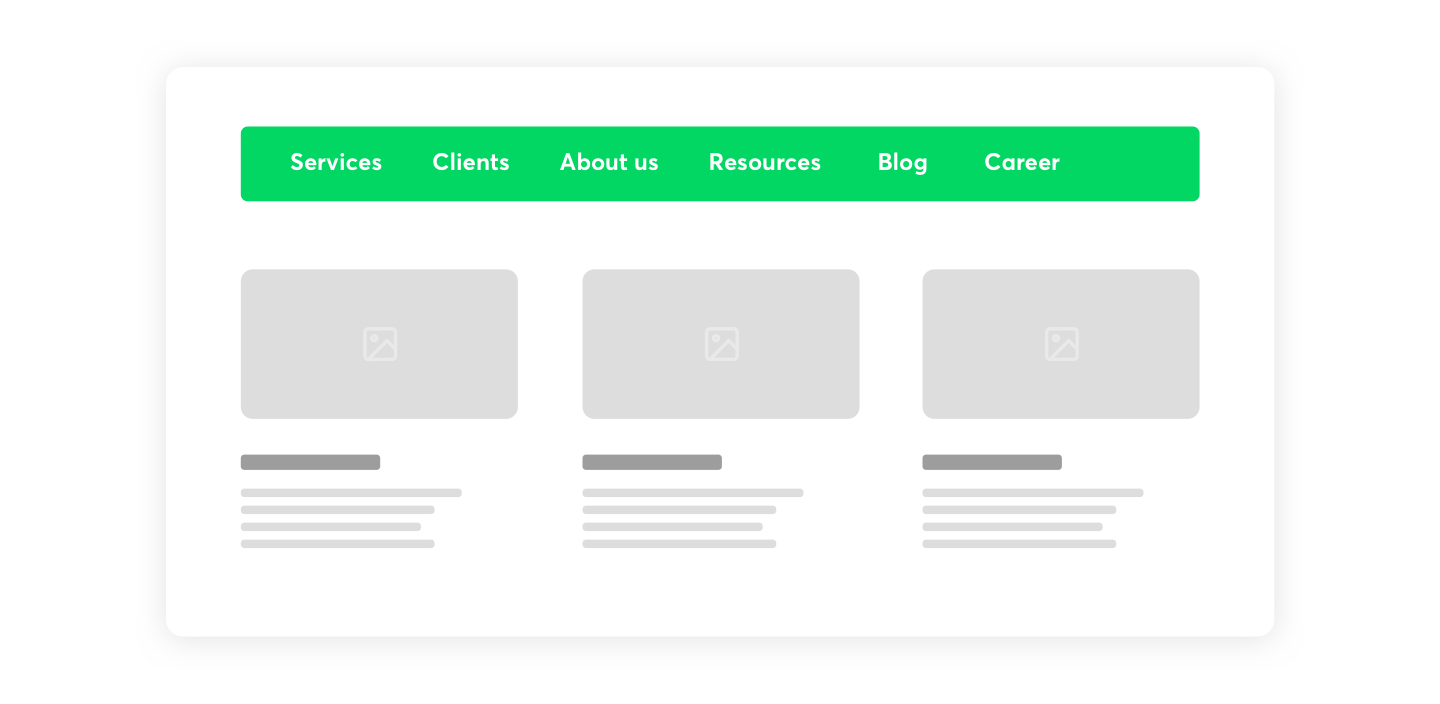 Follow these quick tips and you can improve your websites navigation and reduce visitor bounces almost immediately.
Here are a few other things to consider:
11. Incorporate CTAs
Your website is full of pages that you want your viewers to see, so ensure that they navigate to the next logical page by making the most out of call-to-actions. Not only can the right CTA improve your click-through rate, but also help you get more leads that turn into customers.
CTAs are also ideal for when you want a potential customer to fill out a form, read more about a specific topic, share your content online, or even sign up for an event you're promoting. Just make sure they stand out and avoid the unoriginal "click here".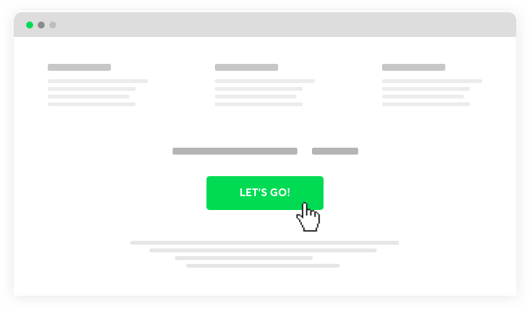 Do you have any other tricks in mind? Share in the comments below or contact one of our experts today!
About the author: Olivia is a young journalist who is passionate about topics of career, recruitment and self-development. She constantly tries to learn something new and share this experience on Aussie writing service as well as on other relevant websites.