4 Common Concerns About Remote Bespoke Software Development Teams - Solved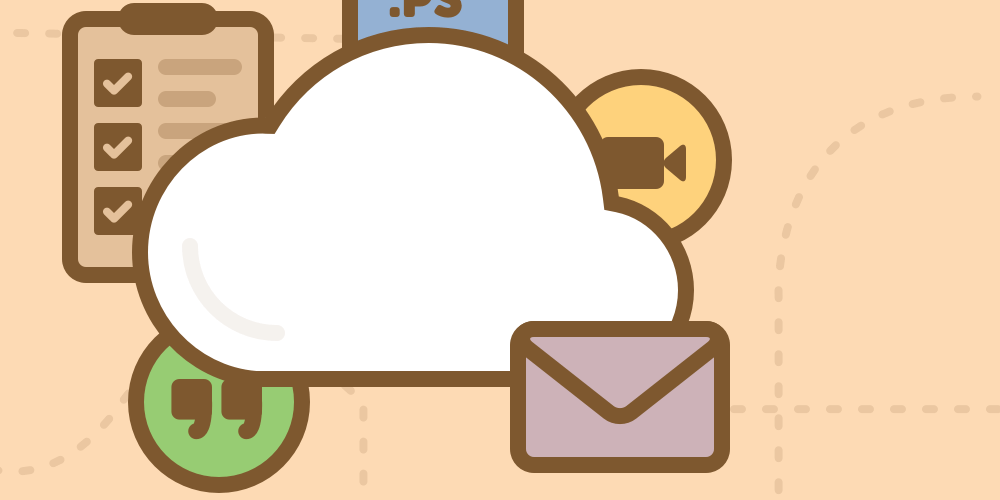 Communication issues are one of the most oft-quoted concerns regarding working with remote teams, especially when said teams are based in a distant location.
This is why we have produced this post to help allay any communication fears that you may have regarding the process of working with a remote development team, as well as a number of other concerns that may arise.
The necessity of remote team collaboration
The need to start working with remote teams is practically an inevitability that many companies will at some point encounter in today's complex business environment. Whether it's a brand new company app that has been given the green light for production, or a complete bespoke software suite that's on the agenda to improve productivity and workflow, it will often come down to an outsourced remote team to complete the work.
When your business takes the decision to embark upon such an endeavour, you will naturally be concerned – and may have even heard a few scare stories – about how the working relationship will function throughout the duration of the project.
For if the development house that you decide to work with has insufficient means and protocols in place for ensuring a smooth and streamlined workflow and communications process, then you can very quickly find yourself out of control of your project, and completely in the dark as to its progress.
Solutions to common concerns about remote teams
Problem 1: How can I be sure about the progress of my project when in the hands of a geographically distant remote team?
Solution: clear communication pathways from the outset
In the first instance, you need to ensure that you know exactly whom it is you will be talking to each time you communicate with your remote team. Best practices dictate that the team in question will have a project manager (PM) at its helm, who will be responsible for ensuring that his/her clients are always kept in the loop as to the progress of the project.
Daily updates are essential for great communication management. At the end of each day, the PM should put together a report on the project's progress and send it to the client. This way, even if the client is halfway around the world, they have the opportunity to read the update, raise issues and offer any feedback on a daily basis.
Weekly calls are just as important. The ability to exchange information with the client in real-time is essential for ensuring that everyone is working from the same page. Following the call, the PM will then ensure that a full summary is supplied to all team members.
Project management apps and tools are also imperative for great communication and ensuring that productivity and performance are always optimized.
We have used all of the following tools for our various projects and recommend them all for communication and collaboration purposes.
Other tools we recommend are: - Realtime Board for collaboration (great for brainstorming), - Insightly for customer relationship management
Problem 2: How can I ensure the tasks are performed in the way that they're supposed to and everyone is following the same procedure?
Solution: checklists to unify workflows and processes
Checklists are an incredibly useful and simple tool for ensuring that everything is going according to schedule, what tasks have already been completed and what's coming next.
The beauty of checklists – beyond their simplicity – is that they are very easily editable and scalable. Best practices for using checklists dictate that they should be accessible and easy to edit by anyone. This means that users don't require permissions for every update that they want to make.
Shared folders are the ideal place to store checklists, which is why we recommend using something like Google Docs or Trello.
Checklists rock because:
they help maintain consistency and good practices in a very easy and convenient way,
they conserve creative energy, as a good checklist for one task can be used as a template for another,
they improve collaboration and delegation,
they ensure that more than one person can execute a task.
Problem 3: What if a member of the remote team gets sick or goes on vacation? How does the work continue to progress?
Solution: transparent communication, internal knowledge exchange and CCing all emails.
Transparency is the key to ensuring that a whole team is included and involved in all aspects of a project. People get sick and require time off – that's a fact of any business – and so it's imperative that, should this happen, then the next person is available and ready to jump into the vacant shoes.
This means that it is essential that all communications are made transparent to everybody. Ensuring that all involved with the project are in CC with every email that gets sent means that every person interested in the project will have access to all of the information that has ever been exchanged concerning it.
A decent collaborative web tool is invaluable in this instance, which is why we firmly favour Confluence for content collaboration. It helps to manage and discuss our work, store company knowledge and exchange information between teams. The tool acts as a dynamic file directory and an internal social platform. There is plenty of reasons for implementing knowledge sharing in a team, but the crucial ones for you would be speeding up knowledge exchange and providing the access to solid materials that teams can relate to when necessary.
Problem 4: Oftentimes, files and documents get lost in attachments of email communications. How to mitigate this?
Solution: cloud storage with appropriate management
A constant string of daily emails, all with documents attached, can very quickly become lost and jumbled in a busy inbox. Indeed, email exchanges like this are very rarely the best methods for ensuring that communications and information are shared and stored effectively.
Cloud storage is the solution. As mentioned above, we use Trello, Slack and Toggl to great effect for optimizing our workflow communications and processes, and these tools are perfect for storing conversations and files as well.
Furthermore, other cloud storage apps like Dropbox and Google Docs are great, not only because they are optimized for collaborative editing, but also in common use, and it is likely that both client and remote team will already be familiar with how they work. With appropriate access and sharing granted, all of these tools can help turn the process of working with distant teams seamless and efficient.
Are there any other concerns you have about working with remote teams? Or maybe you have other handy solutions for tackling the problems we mentioned? Let us know in a comment!
When talking to your project manager for the first time, it's good to know what to ask in order to keep the project running smoothly. Check out our ultimate list of questions to project managers.