The Berlin-based Startup That Is Revolutionizing Private Equity

2018 has been a volatile year for public equity markets around the world. Many institutional investors add alternative assets to their portfolios in order to decrease the correlation with public market volatility and pursue double-digit returns.
Private Equity funds, a common investment amongst alternative assets, have been historically available only to institutional investors due to high minimums (starting around €10m).
Moonfare, a Berlin-based FinTech startup, believes individual investors should also be able to invest in Private Equity funds. The company is building a technology platform that allows individual investors to invest in top-tier funds with low minimums (starting at £100k) and low fees (up to 0.5%).
Having launched in January 2018, Moonfare has had an impressive start. The platform now has 200 investors and 1,000+ members, manages funds of more than €60 million across Germany, the UK and Switzerland, and is working with some of the world's leading private equity funds such as Warburg Pincus, The Carlyle Group, and EQT. I spoke to Gerardo Bonilla, Product Manager at Moonfare, on the company's plans for shaping the future of private equity investing.
A simple recipe to create an outstanding enterprise product
Gerardo initially joined Moonfare as a full stack developer. He is a self-taught full-stack web developer with three years of experience at J.P. Morgan as an investment analyst. As many other team members, Gerardo uses his financial and technology expertise to deliver an outstanding product to investors.
We have built our product on a very simple recipe: building an outstanding team of industry experts and having a relentless drive for listening to our users. In a Private Equity world where individual investors have been historically disregarded, we have built our product focused on them.

Gerardo Bonilla
A team of industry veterans
The Moonfare team is a group of professionals with long experience in private equity and technology. They come from leading investment and technology companies including KKR, Apax Partners, J.P. Morgan, AngelList, DeliveryHero, and PitchBook. Their expertise is essential in understanding investors, complying with regulatory requirements, and creating long-lasting relationships with the world's leading private equity funds.
Most investors we speak to express major frustration over limited access to private equity funds, high fees that significantly impact performance, and a cumbersome process that can drag on for weeks. Our outstanding team has been able to deliver a product that provides value to individual investors by providing access to top-tier funds at low minimums and low fees through an unparalleled online user experience. Our online subscription process takes about 15 minutes to complete.

Gerardo Bonilla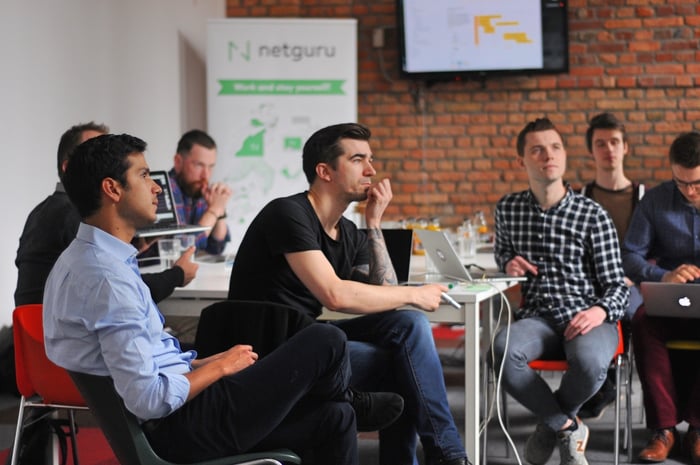 What investors and funds say about Moonfare
The Moonfare team is comprised of more than eighteen software engineers, product managers, UX/UI designers, and QA engineers. The team uses Agile and Scrum methodologies to design software that is focused on providing an unparalleled experience and service to Moonfare investors. In one year, the team has delivered the only European platform with a fully automated online subscription process for Private Equity funds.
Sticking to Scrum and Agile practices, we have iterated and improved our product based on investor feedback. The result has been very satisfying, with a user recently referring Moonfare to his network saying he "can't recommend Moonfare high enough as an existing investor". We've also had some impressive feedback from fund partners, one of them recently saying Moonfare has "come up in so many different conversations from so many different friends of the firm that I've been very impressed with the business development you have achieved in this period!"

Gerardo Bonilla
Netguru has partnered with Moonfare to deliver a product that has demonstrated impressive momentum in the market. In 2019, Moonfare aims to expand their product offering to Private Banks and Multi-Family Offices, offer investors a revolutionary transaction management feature for capital calls and distributions, and many more features tailored to Moonfare investors.
UPDATE: The Moonfare successfully kicked off with its platform in August. The commercial launch of a Berlin-based fintech startup was covered by the media, including a feature in the global edition of the business daily Handelsblatt.