Finding the right work environment for you in the IT industry isn't easy. You might want to be surrounded by like-minded experts who will challenge you and help you grow as a professional.
Or perhaps you're most interested in working on exciting projects, using cutting-edge tools and technologies. Let's not forget that work-life balance and meeting interesting people in the office are crucial to maintaining motivation and engagement.
You know what though? We really think that applying for a job at Netguru could be the opportunity you've been looking for. Here are seven reasons why.
Reason 1: Employee-friendly working conditions
We really care about making our team happy and comfortable at work. Every person is different – one might be most productive in the peace and quiet of their home, while another flourishes when inspired by colleagues in the office.
One of Netguru's core values is treating each team member like a trusted partner. You get to choose your work environment, because you know yourself best.
Depending on your job title, you might decide to turn your sofa into your office forever, or use it occasionally on a rainy day. For some roles, such as members of the QA team, working in the office is recommended.
This is why we've made sure that each of our eight offices around Poland feels like a second home – you can enjoy sweet Wednesdays (our Operations teams make sure to provide both healthy and less healthy snacks), or stay after hours to play board games or FIFA. Take a look at what we've prepared for you in Poznań, Warszawa, Kraków, Gdańsk, Białystok, Wrocław, Katowice, and Łódź.
We offer flexible hours because we know that modern life is busy. Whether you need a middle-of-the-day break to collect your child from school, or simply prefer working in the evening, we'll make sure you get to do so comfortably. Our offices open early and close late for just this reason.
Reason 2: Teamwork beats distance
You might worry that working remotely or in teams scattered across the country means feeling lonely in the workplace, but it simply doesn't have to be the case.
We put effort into maintaining a happy, friendly atmosphere within the team. Every two months, we see each other at team meetups. We spend quality time playing games, participating in workshops (e.g. making sushi), or enjoying delicious food.
Twice a year, around Christmas and in the summer, the entire company gets together for a company retreat, with regular hackathons, plenty of entertainment, memorable gifts (such as cool Netguru-themed socks), and pure fun! To keep the team in high spirits, we provide free breakfasts and co-finance lunches.
We're also big fans of learning. We organize internal courses, workshops, presentations, webinars, and even conferences. We also encourage team members to share their knowledge with the rest of the world during meetups and conferences.
Reason 3: Excellent tools and equipment
You don't have to worry about your work gear, Netguru will provide you with high-quality hardware appropriate for your job description, like MacBook Pro laptops, and an iPhone X for each iOS developer.
If you work from the office, you'll also get peripheral devices such as screens, mice, or keyboards – just ask! Our Office Management crew will make sure you have everything you need, including comfortable workstations. Plus we've built ergonomic environments with plenty of options (e.g. standing desks).
Effective work also depends on the quality of the tools you use. Our toolset has been chosen and approved by the team, and we welcome suggestions on how to improve it further. For daily work on projects, we use:
JIRA and Trello for project tracking.
Slack, Zoom, and Google Meet for remote communication.
CircleCI, Rollbar, Codebeat, and GitHub for development work (you can read about our amazing Automatic Docker Staging here).
Sketch, Principle, and InVision for Product Design work.
And more!
Reason 4: Knowledge sharing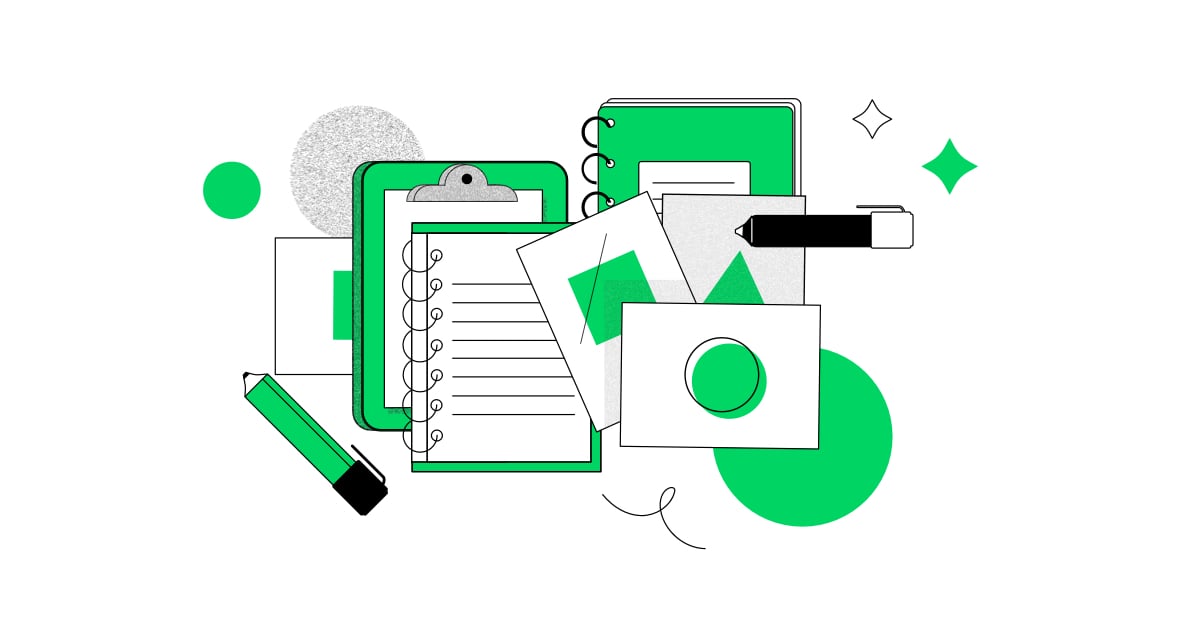 Each member of our team brings something unique to the company. This might be their experience, professional skills, familiarity with particular tools, or the passions and interests they are willing to share with others.
No matter how much you already know, there's always something you can learn or teach. This is why we invest heavily in knowledge sharing, both externally and through internal initiatives.
We organize internal workshops and webinars, give the team opportunities to share knowledge as bloggers or speakers at various events, and we encourage a wide variety of R&D projects.
New initiatives are always followed by written reports and presentations, both to help the team understand each others' work, and because we never miss an opportunity to learn. We also run internal conferences, like Netguru Tech Talks and Burning Minds.
Through individual growth budgets, Netguru provides refunds for English classes, learning materials, and international conferences, among other opportunities for learning.
We organize internal mentorships and continue perfecting our onboarding process for new employees, making sure that those who want to learn, receive as much support as possible. Altogether, it's a lot of potential for personal and professional growth.
Reason 5: You can be whoever you want to be
It doesn't matter if you want to come to work dressed as a unicorn, bring your dog with you, or if your secret dream is to make a career shift from being a QA Specialist to building products as a Product Designer – Netguru will support your choices.
When you find something new that you're passionate about, talk to us. We'll help you figure out what the next step towards your dream career is. For example, if you want to map out your journey to become a Project Manager, check out this article.
Reason 6: We take good care of you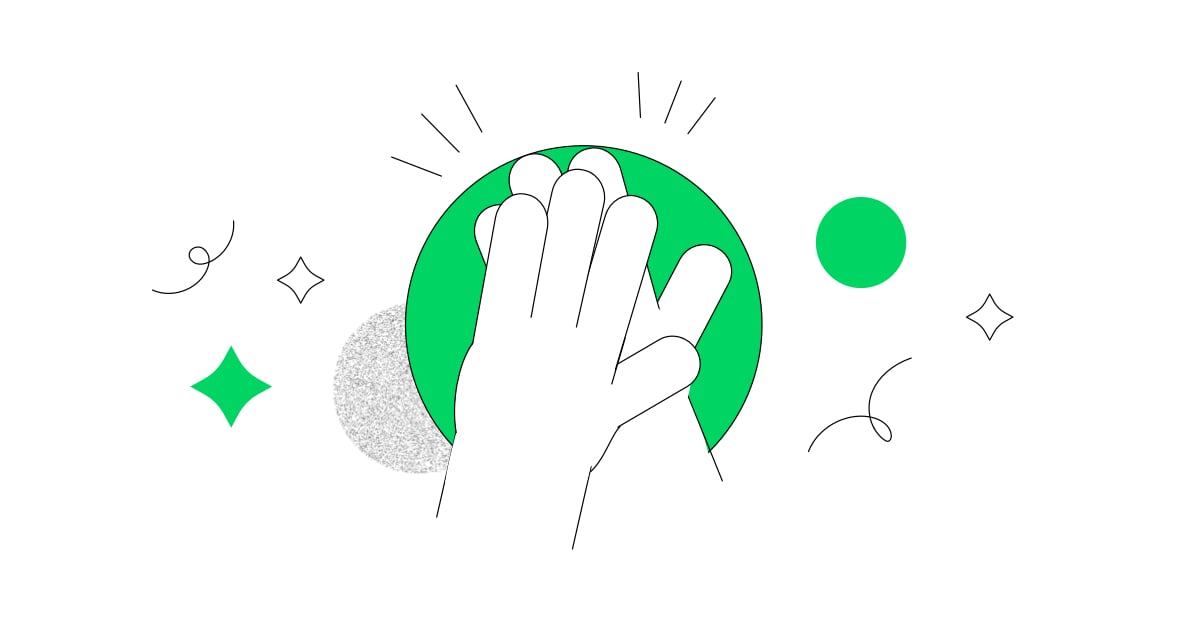 We provide private health insurance for every team member, all included in your pay, and offer optional life insurance because we want you to have as few worries as possible. We're also happy to provide fitness memberships (Multisport) to help you enjoy sports activities.
Mondays are free fruit days, on Wednesdays we serve snacks, and we cover some of your lunch costs. You'll also get a growth budget, as well as access to internal courses and webinars. Finally, our cross-team interactions are great opportunities to destress.
Reason 7: Transparency
We talk a lot about transparency because it's one of the core values of our working culture. But what does transparency mean to us exactly?
It means that you know a lot about us from the get-go. Before you apply for a job at Netguru, you can check your pay grade in the career paths on our website. Once you start work here, you can ask us about anything. We really believe that there are no stupid questions.
We value equality, and there is no strong hierarchy in our teams. All departments share news and updates on our knowledge exchange platform to keep everyone in the loop about upcoming changes and issues.
We regularly run AMA (ask me anything) sessions with the CEO, where everybody can submit questions. The Core team updates us about what they're doing on Confluence (our company wiki), and if you prefer face-to-face conversations, our CEO has open hours to spend some time with the team.
We hope these seven reasons convinced you to give Netguru a try. For more details, check out our recruitment info pack or drop us an email at jobs@netguru.com. We look forward to hearing from you!