Get a gig. Work on challenging projects!
Be a part of the team that makes an impact. Join Netguru Talent Marketplace and focus on what you do best.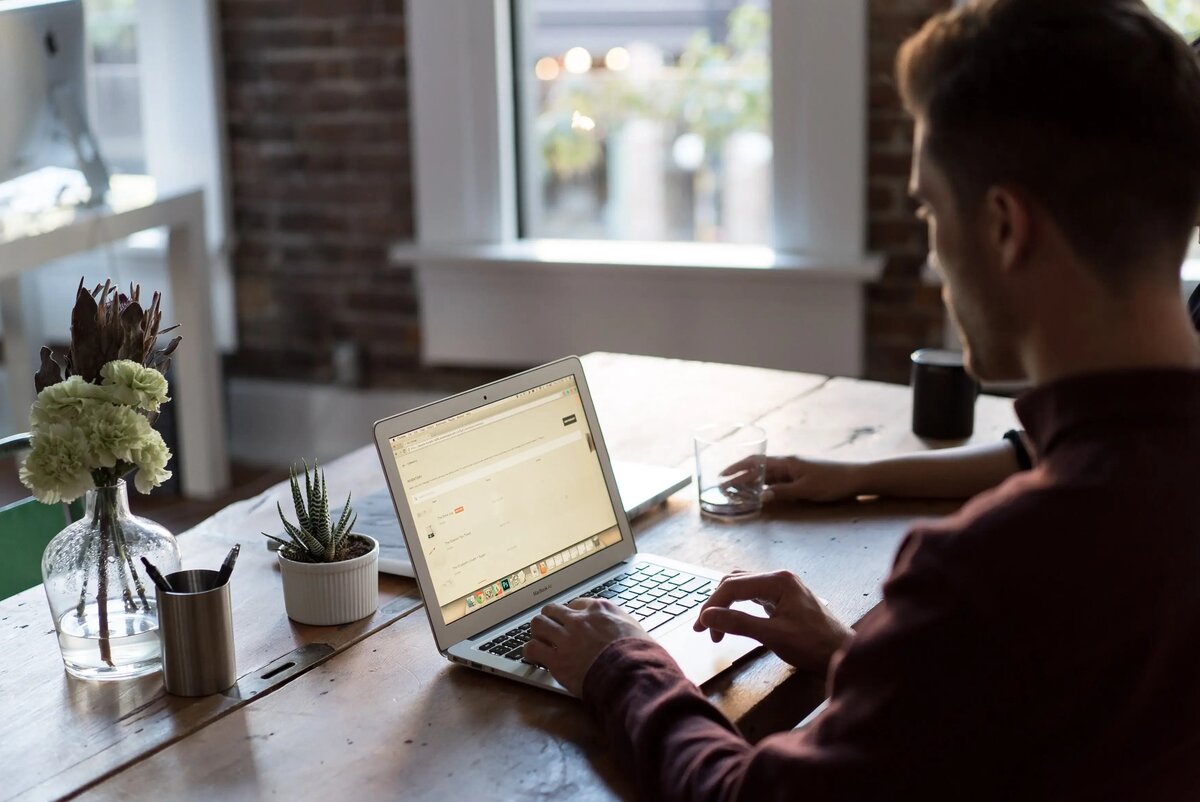 Freelance flexibility, corporate growth. That's Netguru Talent Marketplace.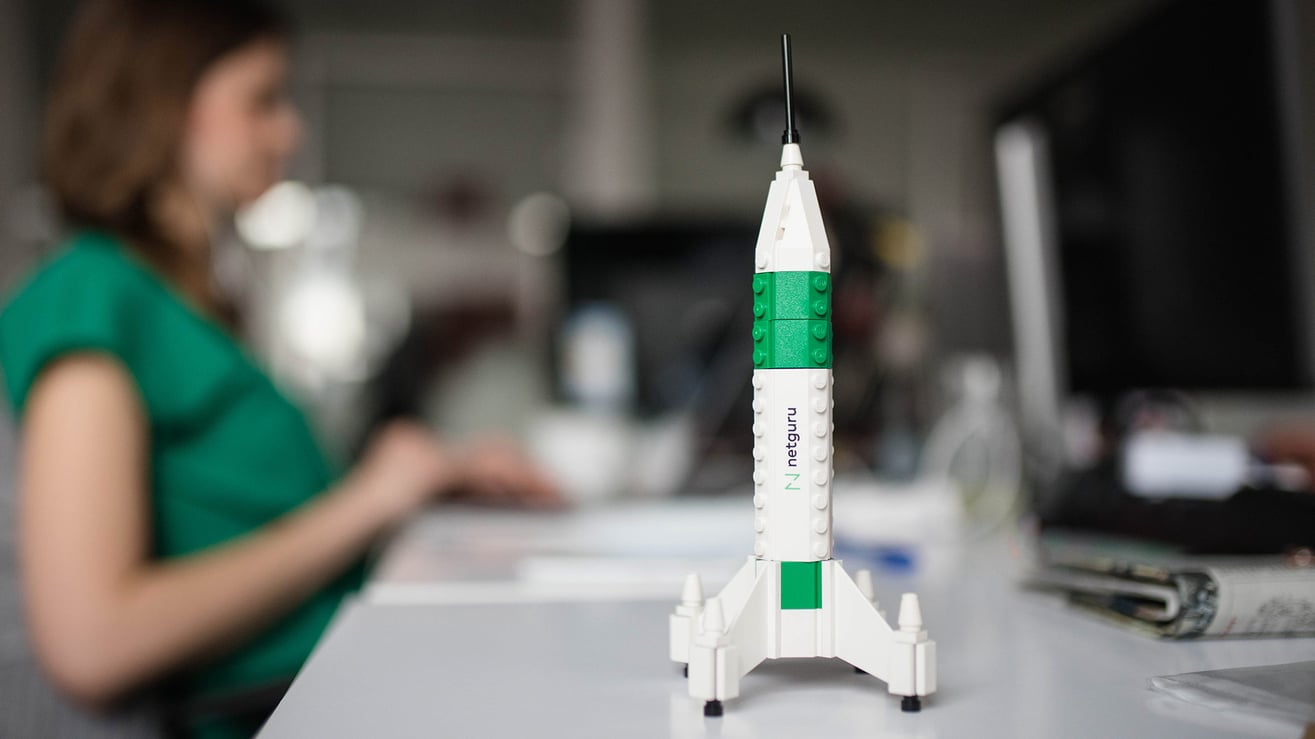 So, how does it all work?
You are an expert at what you do and you'd like to work on exciting projects and get paid well for it? You've come to the right place.
Thanks to Netguru Talent Marketplace you can focus on what you do best - sharing your knowledge and skills with companies all over the world. Once we find a project you are a perfect match for, you will be the first one to know.
We have more than 12 years of experience in the software industry, with over 900 employees on board and more than 600 international projects finished. Thanks to our flexibility, remote work, and agile culture, we've managed to sustain 100% operational capacity in every situation. Working with us means getting top-notch tools, a dev-friendly environment, and challenging projects and all that with a great atmosphere.
See who we are
looking for!
You decide what comes next. Choose your specialization and apply for a role that suits you best. Currently we're open to work with experts from 16 fields, including developers, designers, Product Managers, Data Engineers, Machine Learning Engineers, Data Scientists and many more.
See 12 open positions
There are people behind each exciting project.
Netguru was an amazing experience for me as a contracting developer. Through my years of experience working with different companies, Netguru stands out with their professionalism and strong management, which gave me the comfort to focus on my work and responsibilities. I highly recommend Netguru to developers who like to enjoy a stable, high-quality co-operation.

As a freelancer, I don't have the resources of a large company. It's difficult to acquire new projects, maintain a good relationship with clients, and make sure that all paperwork is taken care of. I just want to focus on what I do best. Working on Netguru Talent Marketplace is just that — I can be a part of great projects, utilizing my skills and expertise, and I don't have to worry about all the rest. I strongly recommend it to all freelancers looking for long-term partners.

Working with Netguru gives me a solid base for constantly growing, something I missed working as a freelancer. I am really impressed by the high standard of their management, their professionalism, the way they are pushing their ideas, and their level of care. There is a cozy atmosphere here. Most of the projects start from the ground up, so I can bring my thoughts and ideas. The most important thing for me is that I feel myself as part of something great, and it's all thanks to the people.

As an IT professional, I always strive towards being a part of a team with strong individuals and personalities. With Netguru, the people are meeting those expectations, and more! With a strong-minded and dedicated person managing communication and project organization, it makes it easier for me to analyze the technical nature of the business model and in the end produce more quality results. If you care about working in a professional environment and with motivated people, Netguru is the place for it.
Who are Netguru Freelancers?
Who do we hire as freelancers? How do we take care of them? Find answers to these questions and also read insights from our externals regarding their freelancing experience.
Read more
Work with top brands, take part in challenging projects.
We want to create a workspace that
will make you proud
At Netguru, we work hard to create a welcoming space for the team, and we're happy to share the results.
2021 Netguru "Great Place to Work®" Certified

2020 Poland's Most Attractive IT Employers by Universum

2021 IT Community Survey by Bulldogjob

2021 Employer Branding Excellence Awards
Sign up now and join Netguru
Learn more about working with us as a Freelancer
Everything you wanted to know about working on Netguru Talent Marketplace
What does it mean to be a part of the Netguru freelancing community?

Being a part of our external talent pool means that we will contact you about current and upcoming project opportunities with Netguru. This means that we may have a couple of opportunities in store for you. Please bear in mind that as a company providing services for other companies, our projects may be linked with more ambiguity and longer decision logs. We consult and influence the stakeholders, but the final decision is for the client to make.

We act as a 3rd party, securing formalities (payments, invoicing, etc.) and your well-being on the project, but you work as a team extension directly with the client's team.
What is the formal basis of the cooperation?

The formal basis of the cooperation is a B2B contract. You need to have your own sole proprietorship / business as an individual (not a Ltd, LLC or any other limited liability company). Kindly note that we cannot cooperate via business incubators or similar creations.

The sole entrepreneurship should be registered by you. We cannot cooperate via your friend's or family member's business activity.

If you don't have it up and running once starting the recruitment process, you can set up your business after a successful recruitment process.
What does the recruitment process look like?

Recruitment processes may differ depending on what role you're applying for. Usually, the Netguru part of the recruitment process consists of an HR Call, a task, and a technical interview. Thereafter, we sign a Non-Disclosure Agreement (NDA) and present your profile along with our recommendation to a client / clients. The final stage is meeting with the client. After this stage of the recruitment process, we can confirm your assignment and start the project.
Why should we sign an NDA?

We need to sign it to pass you the details about the particular project and send your profile to the client.
Does joining Talent Marketplace mean that I will be a Netguru employee?

By joining Netguru Talent Marketplace you will be experiencing our way of working, you will get to know our methodology and top-notch skills. Yet, from the formal standpoint you will remain an independent freelancer. Netguru Talent Marketplace is a place for individuals who look for work on a project basis without permanent commitment to only one employer.
Is there any probation period?

In most projects no, but it could be the case in some rare situations when we are requested by the client to do so.
When should I be ready for a new project?

As soon as possible! We do our best to make sure this doesn't take long. We will inform you about the start date as soon as it is decided. This may vary depending on whether the project is an existing one or a new one at Netguru. Stay tuned and let us know if you are in any doubt about your assignment.
How long will my project last?

It varies from project to project. Usually, projects last for around six months, but there are also projects that take only three months or less. There are also some projects that extend to a period of 12 months. The project's duration can be estimated at the beginning and then it can be extended, depending on the situation and you and your client's decisions. Please let us know what you prefer!
Can you share even some brief information about the project I am about to join? What type of project is it?

It always depends on the project. Usually, we share a short description that does not break our Non-Disclosure Agreements. This should allow you to at least understand what kind of challenge it is for you, what is required for the job, and what kind of expectations we have. Once you are assigned to the project, the Project Manager, Account Manager, and other team members will share all the details you need.
What are the standard working hours?

We will require that you work Monday to Friday. We do not work late evenings or on weekends (even if the client is in a remote time zone). Usually, the Project Manager requires that the team is present at daily stand-ups and that they start their work daily around 9 or 10 am. Remember that a lot depends on the project team you will be on and the client's location.
How does the company calculate the time spent on projects?

Don't worry, we do not use any spying software. To make sure you get paid the right amount for the hours you've worked, we use time-tracking software called Toggl. It's an easy tool thanks to which you'll be able to report on how many hours you've spent on your assignment.
What is the payment procedure? Will the remuneration be calculated based on the hours worked?

We pay you for each hour you've worked on a project. You should issue us an invoice on the first day of each month and we will transfer the money to you within 14 working days.
Can you pay me via PayPal, Payoneer, Wise?

No. We'll pay you your salary via a traditional bank transfer. You should have a bank account linked to your business registration.
What currency will my salary be paid in? May I change it later?

Usually, we pay in EUR, USD or PL, depending on your location and certain preferences. You can change the currency of your salary at any time.
Can I use the services of an external invoicing company (like xolo, remote.com, deel.com, Upwork) instead of setting up a business?

No. A direct cooperation on a B2B contract is the only option Netguru is eligible to use.
How much tax will I pay as a freelancer working with Netguru?

It depends on your individual tax registration and applicable rules. You should check that individually or consult with a tax advisor. Also, please check the double taxation arrangement that is applicable to your country of residence and Poland. Certain countries have signed a double tax agreement (also referred to as a double taxation treaty) that prevents the employed person from paying taxes twice for two different countries. Please verify yourself whether you are subject to an agreement like that. You can use websites like this one. In case of any questions, reach out to your recruiter.
When my project is over and there is a gap between this one and another, how will this situation be handled?

If there is a "gap", and a developer has received good feedback after their first assignment, we always try looking for new projects and assignments to keep the developer working. The collaboration we offer is based on a contract for a given project, so we can not always guarantee a smooth transition to the new assignment. But, in many cases we can. There is a lot going on in Netguru and the situation is very dynamic, which means that new opportunities pop up daily. Just please let us know what your preference is before your current project ends.
Can I negotiate the cooperation conditions in between the projects or during its course?

You may negotiate the terms after having worked on a couple of projects and gathered positive feedback from them.
Can I join Netguru Talent Marketplace and then be hired as a permanent employee?

Yes. This happens from time to time, but we can't guarantee that. If you're interested in permanent employment rather than flexible freelancing you can always check the permanent employment jod ads on our website.

As a freelancer for Netguru Talent Marketplace, you're assigned to work on specific projects that fit your skills and requirements. If you wish to work with us long-term, you can also do so! After your project ends you're more than welcome to join another one.
What policy regarding vacation, national holidays and sick leave days do you have? How is vacation arranged?

We don't offer paid holidays, but you can always take a break from the project for a while. Good practice is to request time off in advance and report it to your team leader. So please, let us know.
Do you provide insurance coverage? Or maybe any other social bonuses?

No. As we strive to keep our projects flexible and allow you to maintain freelancer status, we cannot offer that. Instead, we are proud to pay you fairly in order to allow you to take care of yourself and your family. We cannot offer you additional social benefits ​​— because we are happy to work with people from all around the world, there are too many very different legislations to consider. Also, we keep in mind that you should be able to keep your independence and flexibility connected with your freelancer status.
Didn't find anything suitable for you? Fill the simple form and we'll find you a role tailored to your skills.
Fill the form