Making presentations is a satisfactory yet uneasy task, especially for those who are less of visual thinkers or wordsmiths. Here is a recipe to create an engaging, informative, shareable presentation - all in 5 steps.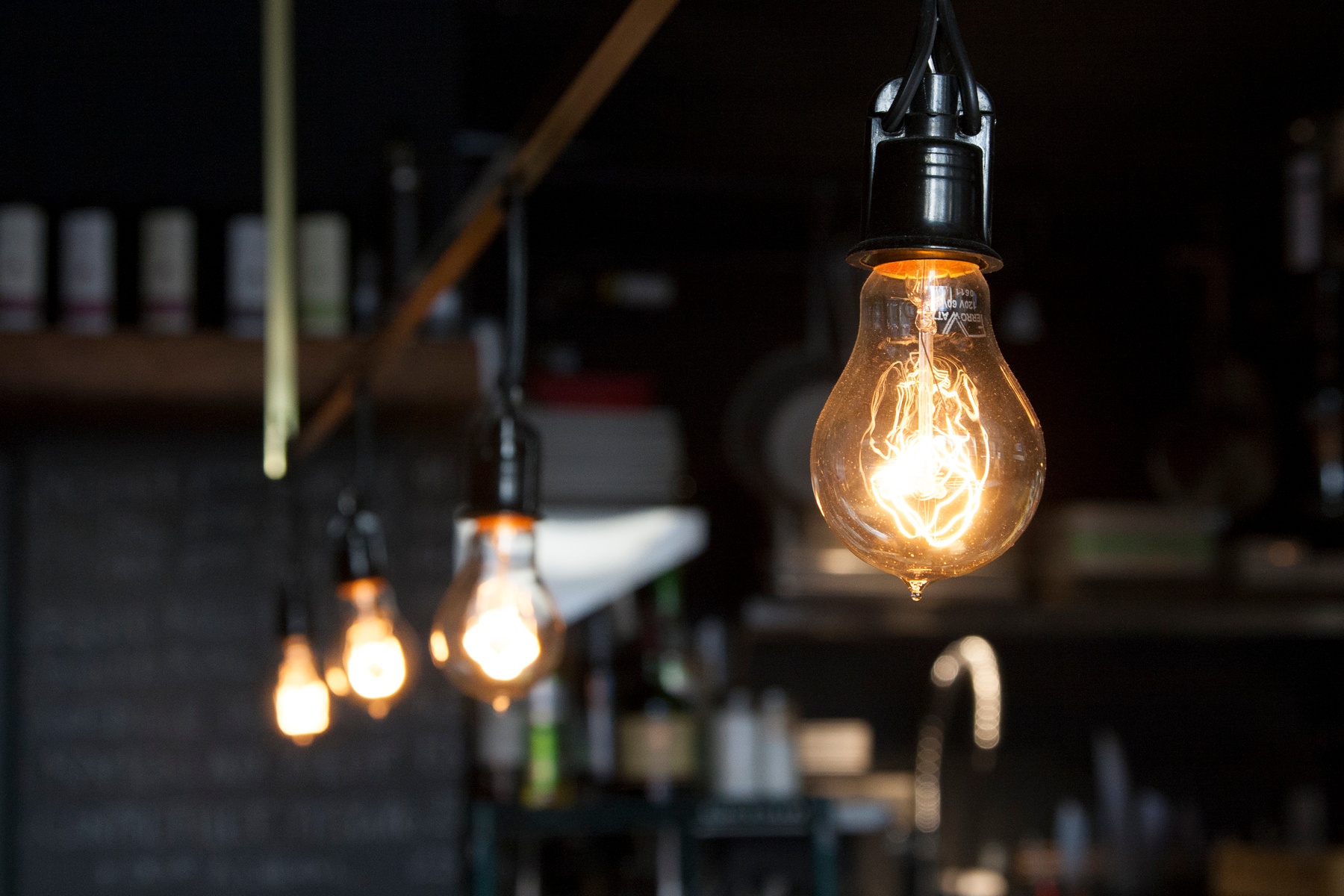 When you prepare a talk and a presentation for a broader audience than just you and your pet, do you ever ask yourself: what is the purpose? No, it's not just an opportunity to let the world know you are an expert in your field. In fact, it's creating and distributing valuable content that will wow your audience. No matter how straightforward it may sound, it's a tricky thing to do, and that's where handy tools make your life a lot easier. In this post, we'll show you a couple of apps that can will help you take your presentations to the next level.
No matter what topic you speak about, there's a set of guidelines your presentations follow. They should be:
Well researched
Highly visual
Tailored towards the needs of the audience
Informative and educational
Shareable
Attention-grabbing
The first step when carrying out research would be to first examine your audience, perhaps even going as far as to create buyer personas, and what problem they have that you can solve.
From there, you can then go on to decide how best to address that audience in terms of how you can solve the issue for them. This will ensure that your content is then highly shareable before you've even begun, as you already understand how you're going to engage your audience.
Step 1: Research, Research and Yet More Research
As the old cliché goes, if you fail to plan, then you plan to fail. With this in mind, you should first approach every presentation project by researching your audience, as discussed, but also your content. Think about what statistics and case studies might help to back up any claims that you make, for example, and what further reading you can recommend to ensure that your audience can learn more about techniques and tips that you might offer.
It's also useful to create a running order for your slides, bullet points for any salient points that you want to cover. If you're talking code, then you could also create a GitHub branch for people to use and add to, or you can create downloadable snippets for your audience to use. Really try to think creatively and ask yourself at every point if you would find it interesting and appealing if you'd come across this presentation yourself.
Step 2: Tools for Creating Your Presentation
Once you've completed your initial research, then you have to decide on the best tools for creating your presentation. You may already have tools that you love to use and if so, great, but here's some suggestions for you to explore further.
Easy Web Content – Visme
This HTML5 presentation software allows you to easily create slides containing animations, video, audio and more. It has a simple WYSIWYG editor that allows you to select keyframes, set the length of animations and much more. You can register for a free account or you can upgrade to premium at a cost of $10 or $28 per month, depending on your needs (less if you pay annually). You can also insert your own code using Visme and of course preview all of your slides before making them live.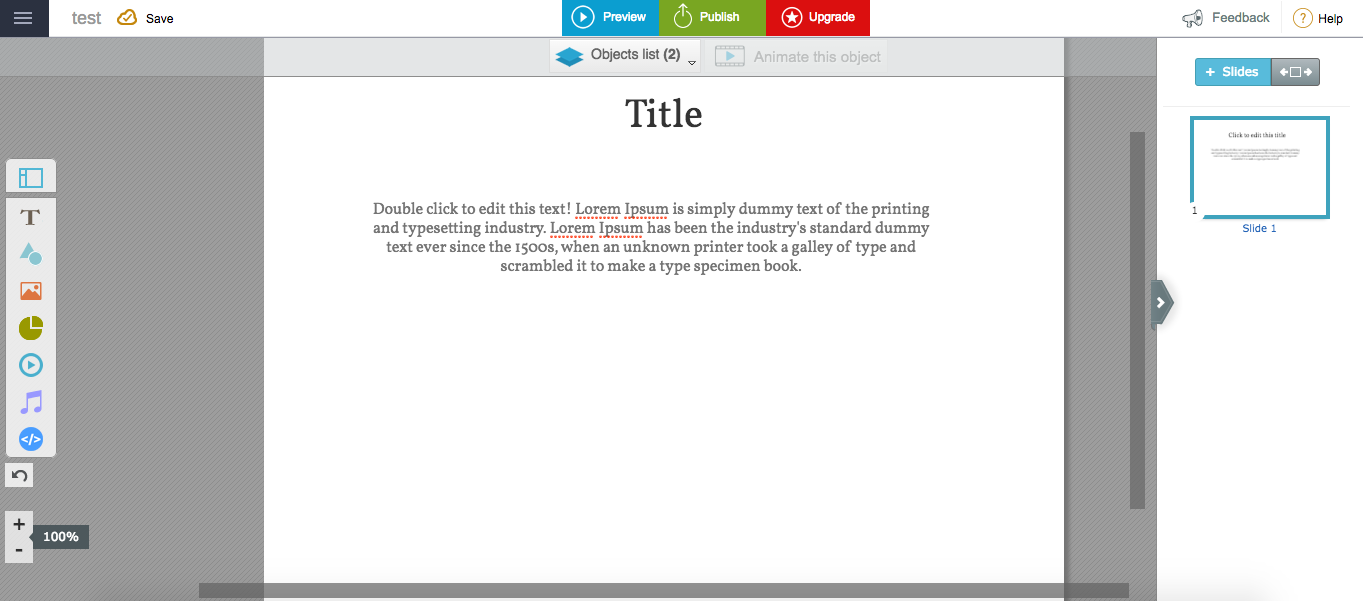 Visme dashboard
Keynote
You can get Keynote for Mac and iOS which comes complete with animated charts and transitions as well as design aids such as Apple designed themes, slide masters, fonts and styles. Using Keynote you can import from mail, the web and even PC-designed presentation slides. You can use Magic Move to create animations across consecutive slides, add videos and photos directly from your device and much more.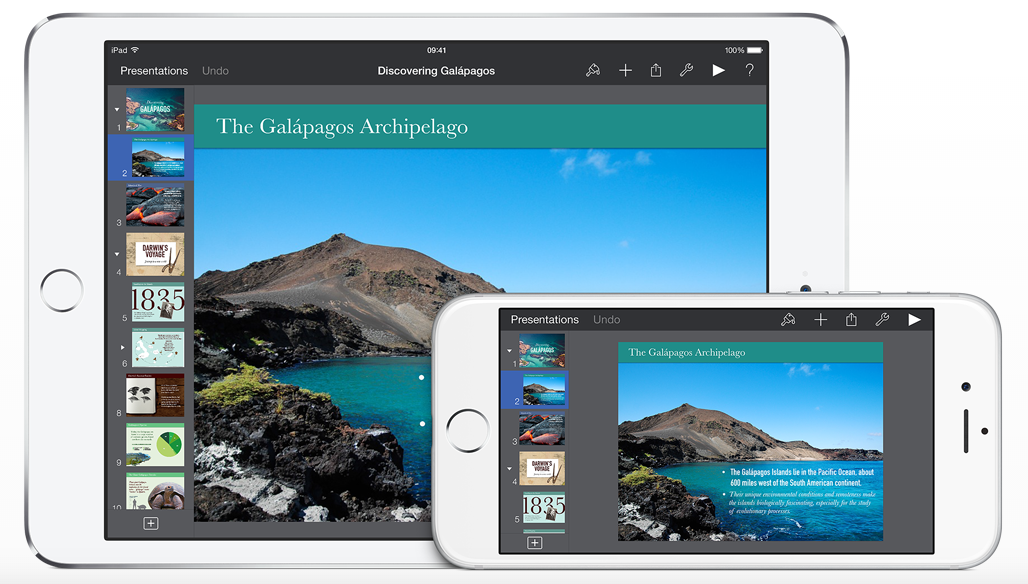 Keynote is available both for desktop and mobile devices
There are plenty of options though for presentation software so do have a look through some of the suggestions below and have a play around until you find the one that suits you the best.
Step 3: Get Together Your Content
A presentation without exciting visuals is one that won't see a great amount of engagement so you should source this first. To start with have a look around for templates to help take the hard work out of creating your initial slides. Have a browse around templates on Slide Carnival, there's lots of free ones to choose from and check out this article for free and Premium Keynote templates.
For other great examples, check out the 25 inspiring presentations collected by Hubspot.
When it comes to images and icons, check out the creative commons resources below – there are lots of places to source free imagery.
Icons
Iconic – a set of open source icons with 223 marks in SVG, webfont and raster formats that are Bootstrap and Foundation ready.

Flat Icon - a large database of free vectors, icons and webfonts.

Glyphicons – a library collection of monographic icons and symbols, you can use them free but you must link to the site at the bottom of the page or presentation.
Images
Step 4: Creating Your Presentation
So now that you have all of the necessary content in place, you've researched your platforms and you know what you have to say, it's time to pull everything together. When creating your slides, remember that the most common mistake most people make is attempting to place too much information on each slide. So keep each slide short and to the point, picking out the salient information in order to ensure that you get the point across before moving on to the next. Get your designer's hat on and make sure that each slide contains imagery and text that's clear and concise.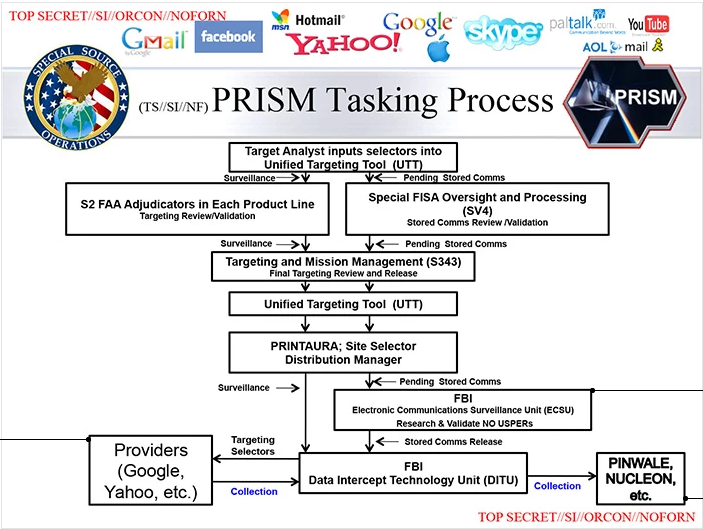 Yes, this is a real slide by National Security Agency of USA - published e.g. on Washington Post.
Take a look at the slide above. Does it give anything to the presentation? It's cluttered and illegible and really not very attractive - less is more. The idea is to create a slide that has impact and can be taken in at a glance, such as in the example below.
One idea per slide makes for a winning formula, with strong visuals and legible, well-crafted text. The above slide has punch, which was seriously lacking in the previous slide above.
Remember those bullet points you made when you were planning? Your text needs to be a little like them – no waffling, no long and convoluted explanations or terms. Avoid industry jargon where it's not necessary, even if you're specifically targeting developers – whilst they may understand it all, what about those who are just starting out – don't limit your audience. That's not to say that you shouldn't use it at all of course, that may prove nigh on impossible given the industry, but do attempt to ensure that you're clear about your meaning when using industry-specific terms.
You should remember to link to relevant information and include your contact details such as website, social media profiles, code downloads and so on. Also remember at the end of the presentation to reference any sources that you've used in your research.
Once you've done all of this, it's just a case of previewing your work, ensuring that information appears logically and chronologically and that you've checked spelling and grammar are correct. If your English isn't great, then you can either have an editor check it over or you can use an online resource such as Grammarly.
Step 5: Choose a Sharing Platform
Whilst carrying out your research you should have already had a look around at the available sharing platforms. SlideShare is one of the most popular, but the majority of the online apps that allow you to create your presentation allow publishing so you can share within these too. However, it's important that you look at the platforms that your audience are already using so carry out a little research initially by asking your users to participate in a survey.
With this in mind, you should be able to download your presentation so that it's shareable to any platform. SlideShare is very popular, so publish it there and also consider Speakerdeck and Sliderocket – the latter can of course also be used to create the presentation, as can SlideShare, so you may want to consider using them for this too.
A good presentation relies on great planning, excellent visuals and interesting and educational content. Presentations are not difficult to create quickly at all but they're not simple to create speedily and brilliantly either. Initial planning is key, get this right and the rest should come together fairly easily and with the help of the above tools, pretty quickly too.
Do you have any tips for creating an excellent presentation? Perhaps you know of some software that makes it a doddle? Let us know in the comments below and let's pool knowledge!
You've just read an article about presentations, so maybe you'd like to cast an eye on ours? Here's a post including a presentation on CSS by Netguru's senior developer Mateusz. Enjoy!