An investing robo-advisor managing $15bn in assets, a challenger bank for teens, and a credit card without any fees accessible to people without credit history - we present the 10 hottest fintech companies from NYC right now.

New York City isn't the greatest city in the world for Jeff Bezos but it definitely is for a vast array of fintech companies that run their operations in the Great Apple. Close proximity to one of the most important stock markets on Earth makes New York City a treat for them, for sure.
The whole financial ecosystem built around Wall Street is, on the one hand, a perfect market for B2B-oriented financial technology companies and the greatest pool of talent on the other hand. That's why most of the best fintech companies are set in NYC. It's also a reason why we decided to host our Disruption Forum at the Work-Bench's NY HQ (click for more information).
What is a fintech company?
But first, are you familiar with the fintech world? Fintech is a combination of two words - "financial" and "technology". The fintech industry is still seen as an emerging sector, with many companies trying to improve financial activities with the use of technology. The term fintech consists of startups as well as more mature companies that are disrupting or enhancing the ways of paying, insuring, or lending, be it B2B or B2C sector.
In the meantime, let's take a closer look at 10 of the most interesting of NYC-based fintech companies.
1. Betterment
Betterment is a digital wealth manager popular among millennials. It's famous for its "robo-advisor" - an algorithm that selects investments and builds a diversified portfolio for its clients. The company was founded in 2013 and until 2017 offered only automated investment advisory.
Two years ago Betterment opened for human advisors as well and now employs 240 people. The company oversees more than $15bn in assets for 450,000 clients. In 2018 Betterment added 100,000 customers. It gathered more than $275m in funding.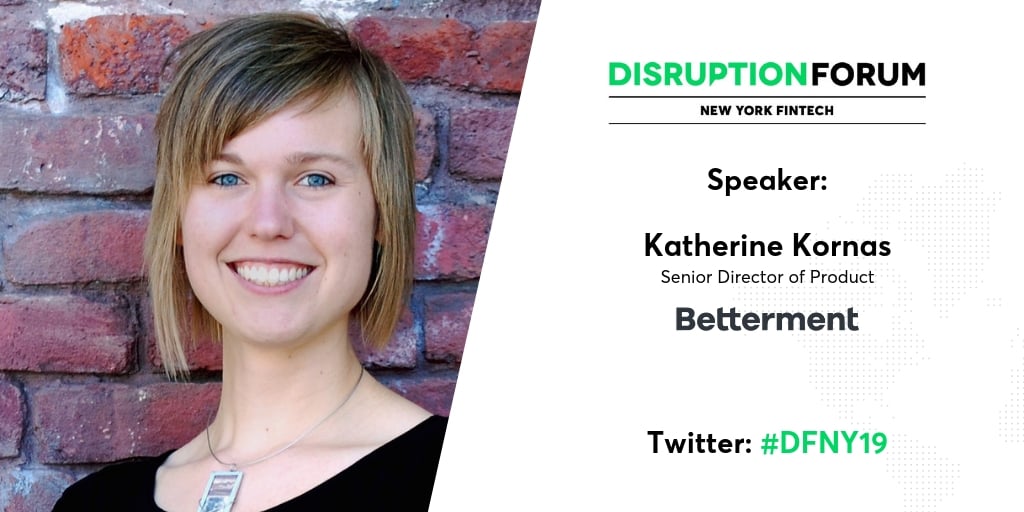 Katherine Kornas, Senior Director of Product at Betterment had been one of our speakers at Disruption Forum Fintech NYC - read our event recap here.
2. Stash
Stash has a similar backstory to Betterment - the company started off offering a mobile investing app. Their main focus was to help people invest smartly to build a safety net for the retirement years for a small fee of a $1 per month. But the investing app was just the beginning.
Now Stash is a full-blown challenger bank that offers a wholesome banking experience with cash-back debit cards, regular accounts, and quick transfers. Investors believed in Stash's vision and supported the company with more than $116m in funding.
Sudev Balakrishnan, Chief Product Officer at Stash had been one of our speakers at Disruption Forum Fintech NYC - read our event recap here.
3. Forter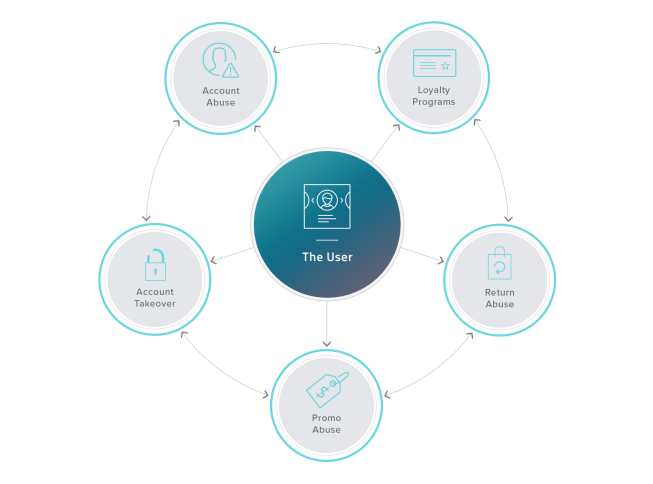 Card fraud is the retailer's worst nightmare all over the world, but the US seems to be some sort of an Eldorado for fraudsters. Forter wants to change that. The company deployed its best algorithms and human talents to join forces in order to help digitize anti-fraud processes.
Forters' machine learning enabled solution analyses everything from the location and browsing history of a potential buyer to the type of device he or she is using to decide whether to accept an online credit card purchase or deny it as fraudulent.
Last year, the company has tripled the number of its customers and serves more than 100 firms, including Nordstrom. It has also secured more than $100m in funding.
4. Petal
Petal is a very democratic credit card provider. You can get a credit card from the company without any fees and without any pre-existing credit history. The company, one of the top startups in NY, analyses one's overall financial history before issuing credit cards.
Thanks to that, people like immigrants and low-income Americans, who often struggle to access credit cards, can have the opportunity to use Petal-issued Visas to do their everyday purchases. The NY fintech gives its customers a credit line of up to $10,000. Petal gathered more than $80m in funding.
5. MoneyLion
MoneyLion is another challenger bank on our list. It was launched in 2013 and since then has gained more than two million customers, who linked over a million accounts to the company's system. The NY fintech also originated 200,000 loans via its app. MoneyLion, apart from offering its customers swift and mobile banking experiences, also runs a rewards program for building better financial habits: if you maintain healthy behaviors when it comes to money, you will earn different awards.
As almost every company nowadays, this challenger bank is making good use of machine learning to provide users with a personalized financial advisory. MoneyLion has secured $67.5m in funding.
6. Axoni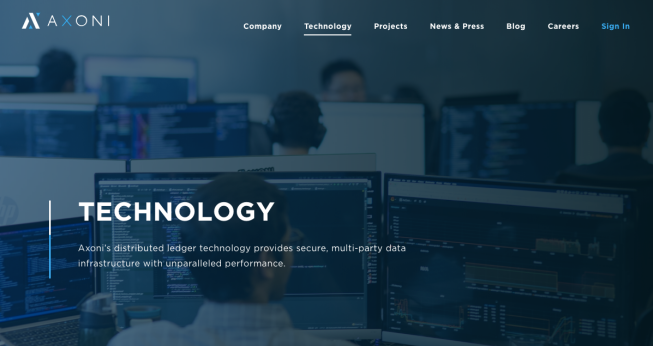 If Goldman Sachs, JPMorgan, and other big Wall Street players invest over $57m in a startup, it means that the company must offer something outstanding to the world of finance , doesn't it? Axoni is a blockchain firm that is building expertise in smart contracts. They're an active and renowned player on the $10 trillion credit derivative market and are trying to make it more effective and transparent.
By using the Axoni distributed ledger, the biggest financial firms are able to access payment information, calculations, and other vital trade data in real time.
7. Climb Credit
Student loans are one of the main setbacks that block millennials from fulfilling their full potential. It's a problem of a whole generation. Climb Credit wants to solve that issue by financing meaningful and quality education. Basically, they offer student loans but for selected courses from selected colleges and universities.
"We identify, assess, and partner with schools offering the knowledge and skills required for jobs with strong earning potential in today's economy" - that sums up how the company's founders perceive quality education.
The company is working with 70 schools all across America and has financed the education of 6,000 students so far. Climb Credit has secured $56m in VC money and debt, which is quite understandable for a student loan company, right?
8. Republic
Crowdsourcing has had its golden age, but crowdfunding is yet to have its hour. The idea that you can buy shares and financially support startups you believe in without becoming a Wall Street investor is very tempting for a growing number of geeks and tech-savvy early adopters.
Republic is an NYC-based company that wants to spread the idea of crowdfunding and that's why it built a platform that allows everyone to become a startup investor.
When you invest on the platform you receive a financial stake in the company of your choice in the form of a security. You literally become a shareholder of the start-up you think will change the world. Or ensure financial gain for you. Whatever motivates you, works for Republic.
9. Current
Teen banking is like teen sex - everyone heard about it, but only a handful of people are actually doing it. One of those shining examples is Current - a challenger bank that focuses solely on banking products for youngsters. Of course, it's a mobile-only bank. Via the Current app, you can instantly transfer money to your colleagues, save funds for whatever purpose you want or create a direct deposit for paychecks.
Your parents can easily provide you with funding as well. Current issues a Visa debit card for payments and supports Apple Pay. Is there anything more a teen needs from a bank?
10. Titan
Titan has the ambition to put an end to stock market FOMO. How do they want to achieve that? By deploying an AI-based robo-investment banker, at your disposal via a mobile app. The Titan application chooses the 20 stocks perfect for your investing style by scraping top hedge fund data and cross-checking it with your personal risk profile. After deciding on what you should invest in, the Titan app automatically buys and sells securities for you.
Users can learn more about the inner works of the financial market by reading in-app reports and analysis. Titan now manages more than $20m in assets and has added Paul Graham, Y-Combinator co-founder, as its investor.
Did we miss anyone? Let us know.
Also, check out our other fintech watch-lists in 2019:
Top 10 fintech companies in Berlin
Top fintech companies in Paris