The Future of Retail. How AR, VR, and Omnichannel Are Shaping the Way We Shop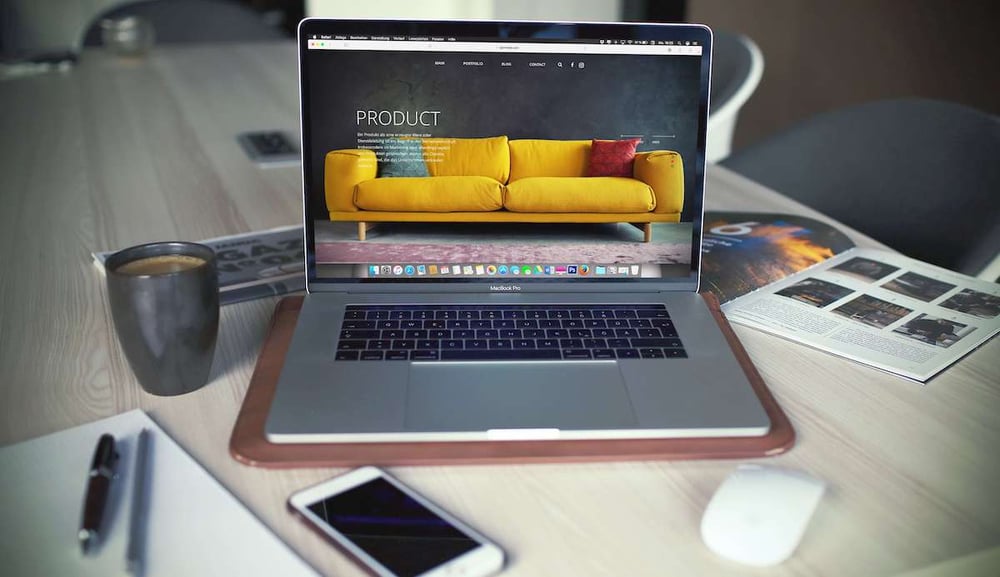 How does it feel to add jet fuel to an already exploding segment?

If you want to get the picture, take a look at the retail industry, suggests Doug Stephens, author of "Reengineering Retail: The Future of Selling in a Post-Digital World". He compared coronavirus to the fuel, pointing out Amazon and a handful of others as the beneficiaries of a windfall. (

source

)

Retailers were forced to adjust in no time to lockdowns, disruptions in supply chains, and the need for social distancing. They responded by doubling down on digital solutions — from self-checkouts, autonomous stores, virtual try-ons, and home delivery in under 15 mins, to drone delivery and live streaming.

Which solutions are here to stay, and which are only temporary patches? And which ones should be leveraged first to fully embrace the post-COVID reality?

The Netguru team reached out to retail experts for their comments, adding additional insights from other reliable sources.
Leaning into Omnichannel
Rajeev Aikkara, Ex-Vice President of Digital Technology at Burberry:
One thing we are looking towards, in particular, is storytelling.
Technologies like VR, AR, gaming are all going to open up new possibilities for storytelling.
Additionally, we are aiming to transform the customer experience by focusing on connecting our physical and digital channels — this will be a big change in terms of how we utilize technology. (source)
AR, VR and all that jazz
Denise Incandela, EVP of Apparel and Private Brands, Walmart U.S:
Virtual try-on is a game-changer and solves what has historically been one of the most difficult things to replicate online: understanding fit and how an item will actually look on you.
(source)
Nicky De Simone, Regional Director of Enterprise Marketing and Transformation at Estée Lauder Companies:
A virtual end-to-end shopping experience is here to stay. We still want to go to the cinema. But that doesn't remove our dependency on Netflix, which offers the convenience for users to stream and discover new genres.
That's something consumers have become comfortable with, and that's very much what we're expecting within the beauty world as well.
(source)
Moritz Spangenberg, Client Partner EMEA at Netguru:
Interactions with products having AR/3D content showed a 94% higher conversion rate than for products without AR/3D.
Virtual try-ons give customers more confidence to buy a product online and send traffic to the stores.
And since a virtual try-on lowers the barrier of trying on a piece of fine jewelry or a watch, access to new customer segments is granted (e.g. younger age, different territory).
The market space is heating up — strategic decisions are taken now to either invest in proprietary tech or work with out-of-the-box solutions or platforms, see Piaget with Snapchat, Rolex with Chrono24, IWC with their own app, or Chopard with Farfetch.
Leaning into AI and mobile to reduce costs and improve on-shelf availability
The surge in online demand has its consequences. The major supermarket companies have been placed under increasing pressure to fulfill demand, as the combination of in-store shoppers and online volume means some popular items can quickly sell out.
Tom Summerfield, Retail Director at Peak:
The big players are, naturally, absorbing up the majority of this new online demand. Whilst this means bigger revenue; it also means bigger costs.
AI offers retailers a significant opportunity to optimize their digital channels and supply options.
By using AI to rapidly and accurately leverage customer and supply chain data, businesses can optimize their channel mix and thus better serve customers and cope with new demand pressures.
AI can empower retailers to weather any turbulent and uncertain market changes. (source)
Srini Venkatesan, Executive Vice President, Walmart Global Tech:
The decision on how to substitute is complex and highly personal to each customer. If the wrong choice is made, it can negatively impact customer satisfaction and increase costs.
The tech we built uses deep learning AI to consider hundreds of variables — size, type, brand, price, aggregate shopper data, individual customer preference, current inventory, and more — in real time to determine the next best available item. It then preemptively asks the customer to approve the substituted item or let us know they don't want it, an important signal that's fed back into our learning algorithms to improve the accuracy of future recommendations.
Our goal is never to be out of stock and never to have substitutions.
But, when it happens, the technology we've built helps ensure customers get the next best thing.
(source)
Harry Blamire, Customer Experience & Design Manager at B&Q:
Leveraging mobile and app technology is going to be critical to accelerate and improve the customer experience in retail. At B&Q, we've seen a significant swing in device usage — desktop isn't our customers' preferred way to shop anymore.
A focus on mobile and app development, mobile-first design, and making the most of the in-built tools within smartphones will help brands succeed.
Autonomous stores and self-checkouts
Tomasz Blicharski, Managing Director of Zabka Future, the chain's innovation arm:
Combining the offline and online worlds, Zappka Store offers a completely new shopping experience. You can make your purchase in seconds, without having to queue or worry about cash or card payment. You pay through our app, Zappka. This comment was made on opening their first, autonomous, cashierless store, called "Zappka Store". (source)
Christian Floerkemeier, CTO at Scandit:
The high street remains hopeful that shoppers will return once restrictions begin to lift after a challenging year.
However, to restore consumer confidence, retailers must have a focus on making a clean, safe, and contactless environment for the foreseeable future.
As restrictions in the UK lift, consumers will be returning to activities outside the home, leaving retailers with the opportunity to entice them back to bricks-and-mortar stores.
Contactless commerce and cashless transactions via self-service checkouts, web apps, QR codes, and pay-and-go technology increased in popularity during the crisis to protect both staff and customers, and this trend is likely to continue. (source)
David Stepaniuk, Senior Innovation Consultant at Netguru:
Self-checkouts have been a boon for retailers striving to increase the speed and efficiency of their checkout processes.
When implemented well, automated assistants have the potential to increase employee productivity, reduce costs, and boost customer satisfaction.
They can be a source of competitive advantage.
At the same time, COVID-19 has changed consumer behavior with increased demand for contactless services, and it looks like the impact will be long-lasting.
Holograms and live streaming for retail
Claude Nahon, President of the Europe division for Mood Media:
Because of the relative ease of creating and installing holograms and augmented reality technology, such devices will soon be commonplace. Holograms in changing rooms will enable shoppers to try on clothes without the need to get undressed. Smart glasses will also allow shoppers to use hologram technology to assess whether certain foods contain ingredients to which they might be allergic.
Holograms can also save retailers space: there will be no need for mannequins, shelves, and racks.
Technology will allow for virtual, eye-catching displays as well as constantly changing sale items in specific areas of the shop floor.
For example, if you choose a dress, there will be a hologram image of a must-have accessory item that will match it perfectly. (source)
Christine White, Head of Content and Media Strategy at Ulta Beauty:
We've all been watching the progression of live streaming from Asia. (…) It makes up a massive part of their social commerce industry.
We definitely anticipated this functionality coming to the U.S.
We're looking at the opportunities with our social channel partners, like Instagram and Facebook, and TikTok, and want to be part of those experiences. (source)
While the above list is far from complete, we hope that it gives you some food for thought on the direction in which the retail industry is heading.
By all indicators, retail was one of the industries that COVID-19 hit the hardest. However, pressed against the wall, most of the leading companies have seen this challenge as a disguised opportunity to speed up digital transformation projects.
From what we're seeing, the shift is not leaving a single area of the retail channel untouched. It's safe to say digital acceleration in retail is just getting started.