How Technology Can Reduce Waste Across the Retail Supply Chain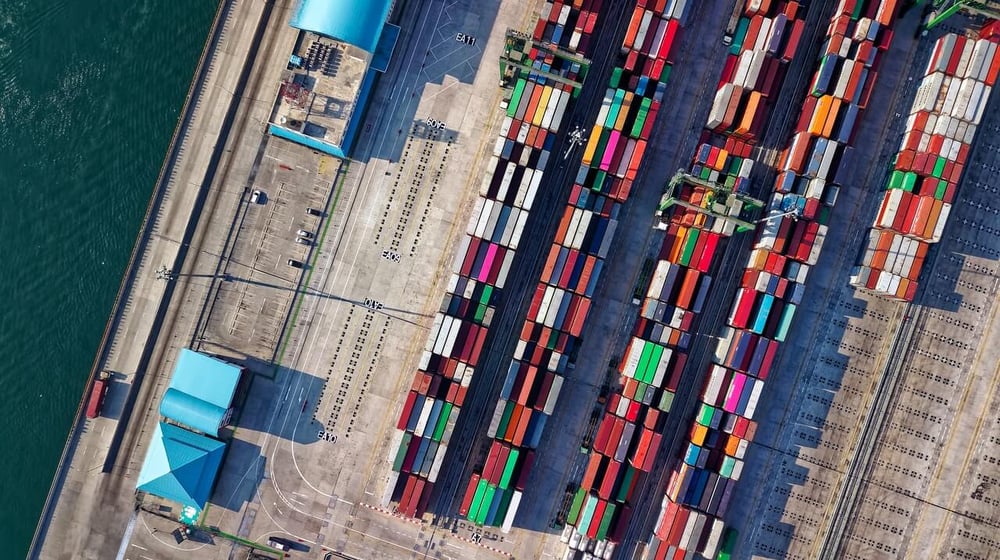 The waste problem in retail may not have an easy fix, but new technologies are paving the way for real change.
So, what holds retailers back from becoming more sustainable?
Through automation, greater transparency, and the ability to protect profits, there are now more opportunities to improve sustainability.
In this episode of the Sustainability in Retail series, Jinder Kang, Innovation Consultancy Lead, and David Stepaniuk, Senior Innovation Consultant, explored how tech can solve the waste problem in retail supply chains.
What retailers can do to take accountability in the supply chain
Solving issues within the supply chain is rarely a quick and easy fix. Taking accountability isn't simple.
One issue is that retailers need to have an incentive to care more about their supply chains because they need to protect their profits.
Another is regarding how much control retailers have. In most cases, retailers themselves don't have full control over the supply chain. As David and Jinder explain, there are too many moving pieces and not enough transparency.
There are many different stages in the supply chain where waste is produced.
There's gathering raw materials, the fuel used to transport them, the waste produced in manufacturing, and logistics to factor in. To keep full control over all these elements would be almost impossible, especially for smaller businesses that operate as the last part of the chain.
On the other hand, Jinder highlighted the need for a collective approach. With greater transparency and communication between each stage of the supply chain, we can achieve better sustainability.
According to Jinder:
"It shouldn't be the sole responsibility of one player across the supply chain."
Helping supply meet demand with technology
One of the issues with waste in the supply chain is the challenge of predicting demand. Most retailers would rather over-estimate the number of products they need and create waste.
However, waste is created at every level of the supply chain. For example, in manufacturing, there will be waste from unused raw materials.
David believes that one of the best solutions is utilizing new technology.
AI and machine learning can be used to identify patterns and draw important data to make forecasts.
This is often done manually, and so by automating it, we could make things more efficient.
"I believe this is one of many smart solutions. It brings value to many parts of the chain. It ends up boosting revenue if we meet the right demand, plus it cuts down the costs because we don't have that much waste as we did previously."
The good thing about this approach is that you don't have to persuade anyone to take this route. There's value there for everyone, and so it's a much more sustainable long-term solution.
Jinder explains more about this on the customer-facing side.
Retailers could utilize technology like virtual try-ons, which is already increasing in popularity.
This could help retailers see real demand before purchasing huge amounts of stock. It could also help reduce the environmental effects of creating returns parcels as well.
This is important because changing mindsets is one of the key challenges in sustainability.
If the retailers don't see an incentive to change, they won't. That's why technology that makes things more efficient while protecting profits is the way forward.
Technologies to improve sustainability in the supply chain
These technologies are not in the distant future. Many are already here.
Other than virtual try-ons, another technology to utilize is 3D modeling. This could help on the production side for those who wish to build prototypes before going into mass production. While it's been previously out of reach for many companies, 3D modeling has become much more common in production lines.
Using digital twins is another avenue that businesses can use to build virtual models of physical objects.
This is something that Jinder has worked on and seen the benefits of first-hand.

"It allowed us to test the final designs with real consumers and people who would be frequenting these places. And it does save a lot of time, money, pain, and it helps in reducing waste as well."
The role of the Internet of Things on waste and sustainability
Internet of Things or IoT is being increasingly used to enhance the customer experience, reduce costs, and improve sustainability.
David believes that the key area IoT will make a difference is with tracking.
With IoT, we can improve the tracking of pallets being delivered across countries and how far they need to travel to get from factories to customers.
"Tracking it properly provides us with certain KPIs that we can focus on and try to

improve when it comes to mileage being covered.

This is very important for transportation and the waste being produced in the factory."
Quick commerce's impact on sustainability
Quick commerce, the ability to order goods and get them delivered within minutes or hours, is something that spiked in popularity during the pandemic. The impact on food waste is that people don't need to bulk-buy food only to waste it later on.
On the retailers' side, offering deliveries via bicycle is a clear way to cut down on emissions. There's no need for a van to drive or for you to drive your car to the store.
However, David says:
"It's not as simple as that when you factor in how many dark stores are needed for quick commerce to work for everyone."
The solution here could be to use geolocation technology to establish an efficient dark store network across cities.
This could help to reduce waste without harming convenience.
The potential for new technology to make a real difference across the supply chain is already here. More sustainable supply chains now mean more efficient and profitable operations for retailers.
With the rise of technology such as automation, IoT, 3D modeling and virtual try-ons, the supply chain will hopefully become much more sustainable in years to come.
This discussion is part of our Disruption Talks recordings, where we invite experts to share their insights on winning innovation strategies, the next generation of disruptors, and scaling digital products. To get unlimited access to this interview and many more insights from industry experts, sign up here.